Sadly, we all saw this coming, but it doesn't make the news any easier to swallow. Our beloved Mindy Project has been canceled by Fox. There has been speculation swirling for a while that Fox would pass on their option to renew the show, given its continued low ratings. Even though we were warned, though, we couldn't help but experience a swell of emotions when we heard the official announcement. Below, we're letting Mindy herself guide us through the five stages of grief.
1. Denial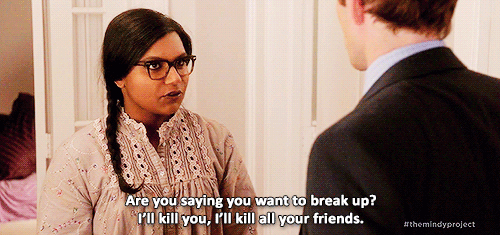 We went through the usual fact-checking process with this one. Is the source credible? Is the word "reportedly" found anywhere in the article? Is there a chance this is a cruel joke? What is Mindy's response?
2. Anger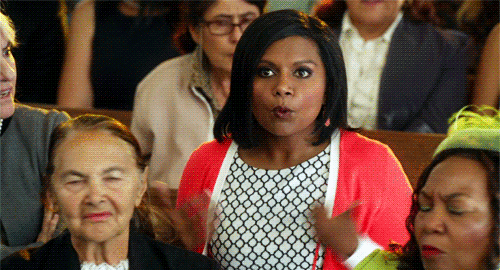 Once we realized this was the real deal, we lost it. How could Fox do this? Mindy was the only person who truly got us.
3. Bargaining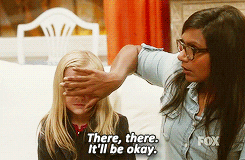 If only we had watched the show live more often, the ratings would've reflected Mindy's fan base.
4. Depression
We couldn't even summon our inner Beyoncé Pad Thai to feel better about this.
5. Acceptance
We were dead set on never letting this go or moving on…until we heard that Hulu, like a knight in shining armor, might be sweeping in to save the day. The show is widely viewed on the streaming platform already, and sources say that should the deal go through it would likely be picked up for multiple seasons. Here's hoping!
Are you devastated by the news of The Mindy Project's cancellation or happy to hear Hulu might step in?