We're having serious Bachelor Nation withdrawals. With Chris dancing his soules off and the new season of The Bachelorette still filming, we don't know what to do with ourselves. We may or may not have been seen buying dozens of red roses at the supermarket lately. And even though season 2 of Bachelor in Paradise doesn't premiere until August 2, rumors are rampant about which rejects will be taking a chance on love and jellyfish stings in Paradise. So, we've taken it upon ourselves to assemble our dream cast below.
1. Ashley I. (Chris's season)
We have to admit we've been missing our resident Kardashian. But can her beauty routine handle the humidity in Paradise? Only time will tell.
2. Arie (Emily's season)
Just look at that face. We've heard that behind the scenes, Arie is quite the troublemaker, and this show is known for its multitude of hidden cameras. Maybe we'll get the chance to find out if he's as bad as the gossip blogs like to say he is.
3. Nikki (Juan Pablo's season)
Nikki has been known to scrutinize the show, but fresh off of her nasty breakup from JP she needs to let loose and have some fun.
4. Brian (Andi's season)
Brian was the cute and innocent guy you probably forgot about, but Paradise is (supposedly) all about finding love. He's got the right intentions and could meet his soulmate on the show. We've got a certain someone in mind…
5. Sarah (Sean's season)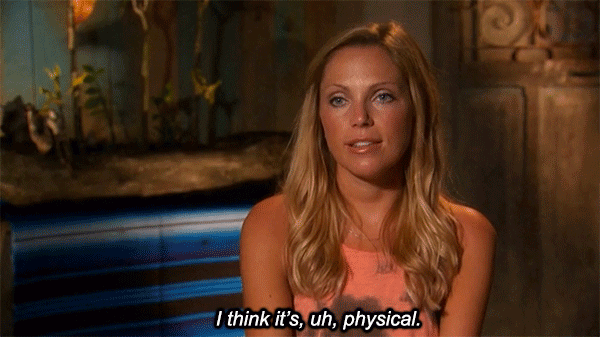 She had her shot in Paradise last season but realized her relationship with Robert wasn't meant to last. She's another completely sweet participant who wants to find love... Sarah, meet Brian.
6. Robert (Desiree's season)
It wouldn't be Paradise without a few major shake-ups. And bringing Robert back into Sarah's life while she tries to connect with a new guy would be just that.
7. Juelia (Chris's season)
Juelia was a favorite last season, and she got sent home way too early. We'd love to get to know her better and see if she has a shot at finding someone in Paradise.
8. Tenley (Jake's season)
Adorable Tenley met her ex, Kiptyn, on Bachelor Pad, so we know she believes in the reality TV formula. Her bubbly and fun personality would also add a much needed cheer to the drama.
9. Carly (Chris's season)
We need somebody who's going to tell it like it is, and we know from past experience that someone is Carly. Or have you forgotten that she was willing to use her hand as a puppet to mimic the emotionally unstable Britt?
10. Lesley (Sean's season)
Lesley will act as the ultimate BFF of the house. We see her as the go-between for those ladies who will surely be in a constant state of feuding.
11. Graham (Deanna's season)
It just wouldn't be a Bachelor spinoff without Graham. He was unlucky in love with the super-possessive Ashley on the first season of Paradise, so why not give him another shot?
12. Michelle (Brad's season)
And why not let his one true love, Michelle, tag along? We've shipped these two ever since Bachelor Pad, and we're not giving up until an epic on-television reunion occurs!
13. Brad (former Bachelor)
Brad had not one, but two, shots to find love as the Bachelor. Needless to say, both attempts were less than successful. We'd love to see him at the ripe old age of 42 living it up in Paradise. And we swear if he messes it up this time he's really not getting another chance. Really.
14. Josh (Andi's season)
Since splitting from Andi (sniff), Josh has been spotted out on the town with Ashley I. Yes, you read that right. And we want that nonsense to stop. If it takes another reality show to bring him and Andi back together, we'll take it. And on that note...
15. Andi (former Bachelorette)
Either they'll love it... or they'll hate it. We're hoping for the former.
16. Onion Girl... aka Ashley S. (Chris's season)
We're planning on holding an official protest if Ashley S. isn't on the show this season!
17. Mystery guy(s)
Many of the male contestants will likely be Britt/Kaitlyn castoffs whose faces—and shirtless chests—we haven't even seen yet. Oh, the joy of the unknown!
Who do you want to see on Bachelor in Paradise, collegiettes?