Though the Oscars have come and gone, we're still drooling over the too-cute-for-words celebrity couples that graced the red carpet. With their perfect cheekbones and A-List status, celebrity couples are made up of just more than tabloid names and rumors. Most are loving and committed to their partners, and when the paps snap their pictures at awards shows, it truly shows. Prepare to swoon over the fabulous and adorable celebrity couples we always look forward to ogling every awards season - you know you love them!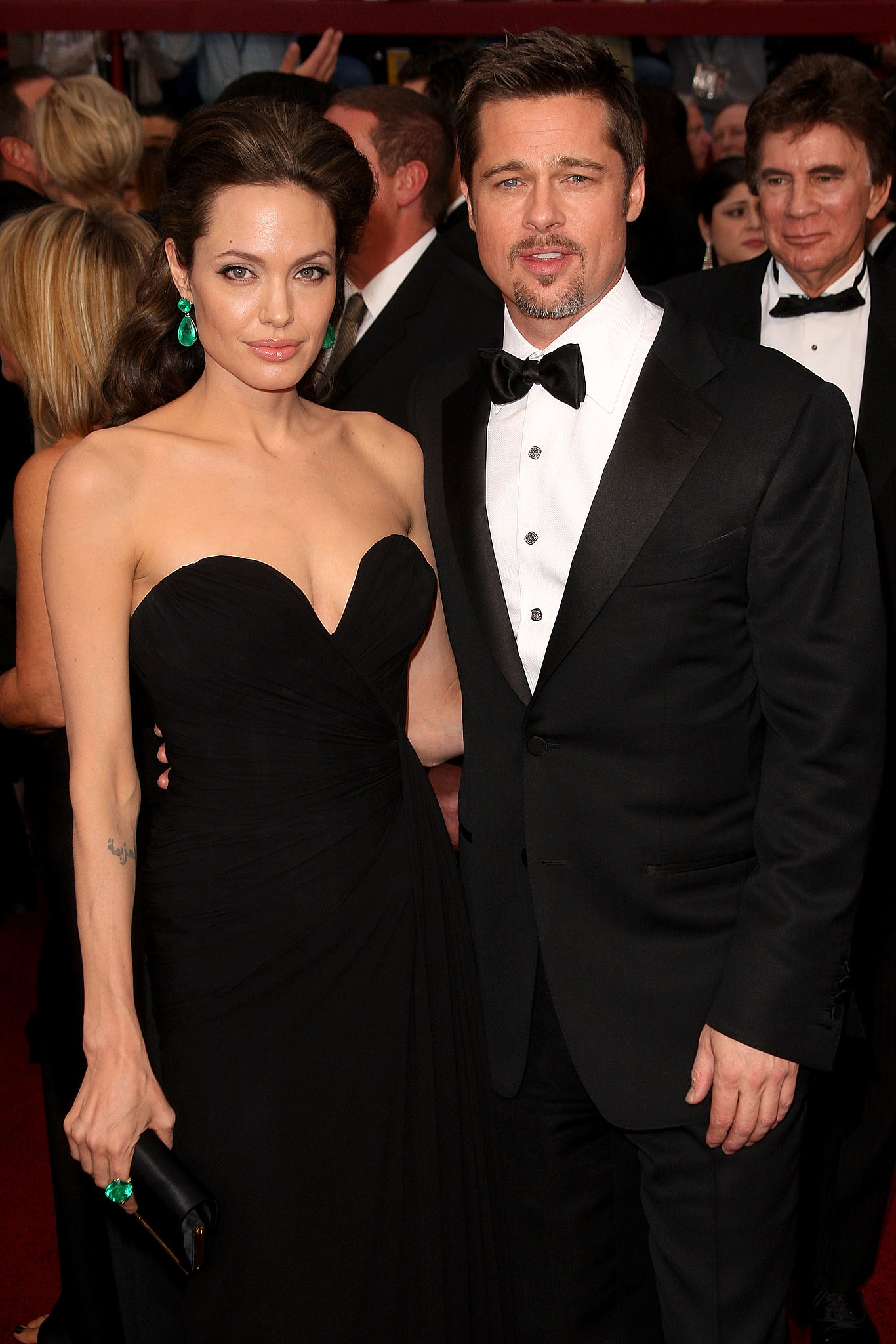 1. Brad Pitt & Angelina Jolie
Anyone who's anyone knows who Brangelina is. Whether they have their six beautiful children in tow at the supermarket or they're jetsetting to another country, this A-List couple knows how to arrive in style. With Angelina's angelic facial features and Brad's chiseled jawline (you can spot both from miles away), these two striking stars deliver a tour de force on every red carpet.
2. Ben Affleck & Jennifer Garner
Jennifer Garner and Ben Affleck are not only two of the most talented people in Hollywood, but two of the most beautiful as well. Our hearts skip a beat every time they give each other googly eyes at awards shows!
3. Ellen DeGeneres & Portia de Rossi
Ellen DeGeneres practically broke Twitter during the 2014 Oscars because of her star-studded selfie (you know the one). Ellen is the only person to get Meryl Streep, Channing Tatum and Brad Pitt in one picture and because of that, she is one of the greatest people to walk the Earth. But the love and devotion she has for her gorgeous wife is yet another reason to adore her. Even before their glamorous wedding in 2008, this couple always hit the red carpet in style, and they both know how to look good.
4.  Emma Stone & Andrew Garfield
Life imitates art with this out-of-this-world cute couple, who met as love interests in The Amazing Spider-Man. Whether walking the streets of New York City, casually standing in an airport or gracing the red carpet with their glowing presence, Emma and Andrew never hide their love for one another (and good thing, too, because we're living vicariously through their romance).
5. Adam Levine & Behati Prinsloo
Adam Levine may be the lead singer of one of the most popular bands of the last twenty years, but he's also the second half to one of the hottest marriages in Hollywood. Behati Prinsloo, a Namibian model and Victoria's Secret Angel, broke the hearts of many women (us included) when she tied the knot to the tattooed singer in 2014. When the pair steps onto the red carpet, all eyes are always on them. Can you blame us?!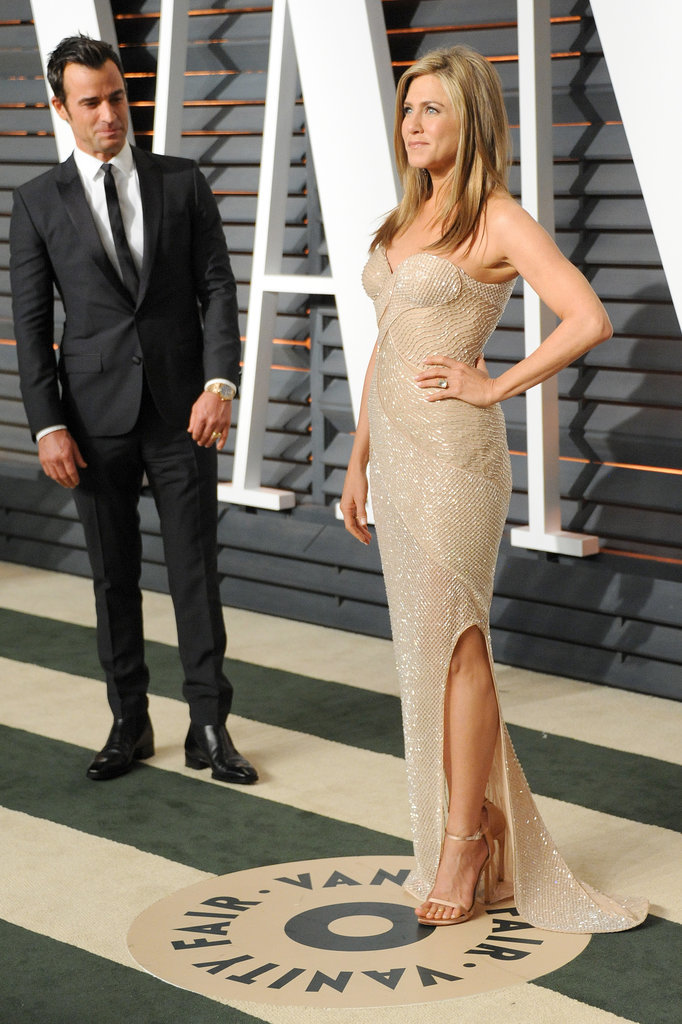 6. Jennifer Aniston & Justin Theroux  
When Jen starred in Wanderlust with Justin Theroux in 2012, sparks flew about a budding romance. In the three years since, the happy couple has appeared at many a red carpet event, and they never disappoint - we honestly can't even tell which one is hotter. Can we call it a tie?
7. Jamie Dornan & Amelia Warner
Jamie Dornan is without a doubt one of the hottest men in the world. The Fifty Shades of Grey star has undeniable on-screen chemistry with co-star Dakota Johnson, but, as it turns out, the real-life Christian Grey has his own Anastasia already. Amelia Warner, Dornan's wife of two years, is a stunning match to her husband. Consider us jealous!
8. Channing Tatum & Jenna Dewan Tatum
If there's one couple that truly never disappoints come award season, it's definitely the Tatums. People magazine's Sexiest Man Alive of 2012 meets his sultry, smart Step Up co-star, and sparks fly all over the place.
9. George Clooney & Amal Alamuddin
While Mr. Clooney was a renowned ladies' man for a long time, he finally settled down with the talented, intelligent, impressive Amal Alamuddin, an accomplished international law and human rights lawyer. Do we have a girl crush? Yes. Yes we do.
10. Bradley Cooper & Suki Waterhouse
After starring in possibly one of the best war films of our generation, Bradley Cooper is having a great year, and this awards season should not ruin his lucky streak. Just when you thought things couldn't get better, Cooper has a beautiful British girlfriend to accompany him to every event - the endearingly beautiful and talented Suki Waterhouse (who's close to our age!), and we know the cameras can't get enough of the dazzling pair.
11. Chris Pratt & Anna Faris
The stars truly aligned when Chris Pratt married Anna Faris in 2009. These two alone could not be funnier, so together their relationship is probably more fun than any comedy set. We keep hoping they'll break into an impromput comedy sketch on the red carpet, because dare to dream.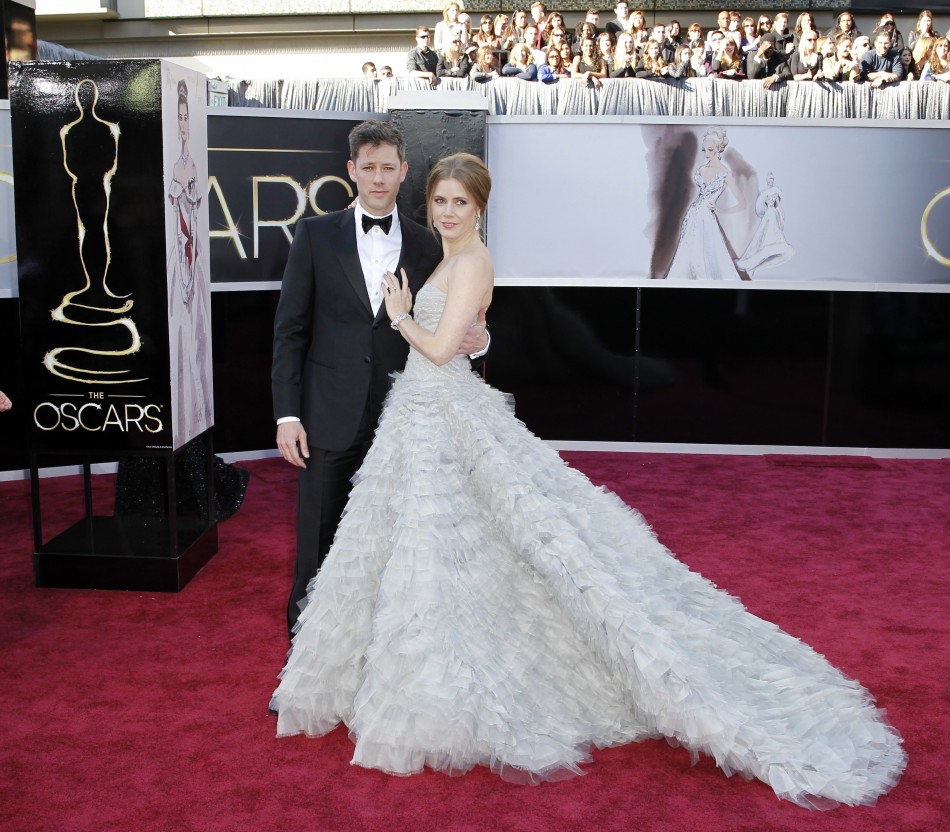 12. Amy Adams & Darren Le Gallo
Big Eyes star Amy Adams has been with her fiancé, Darren Le Gallo, for 14 years, and the pair is always glamorous when they step out together. Amy Adams always looks gorgeous in whatever she chooses to wear, but when she brings her date with her, they never fail to make us swoon.
13. Jay-Z & Beyoncé
No matter the award show, when Queen B and Jay-Z walk onto the carpet, you know they have arrived. Honestly, this seems to happen everywhere they go - basketball games, street corners in New York, islands in the Caribbean. Their glamour is something that cannot be ignored, so this awards season, we're craving our usual Bey and Jay fix on the red carpet.
14. Chris Hemsworth & Elsa Pataky
Have there ever been two more attractive parents in the history of ever? The answer is no, no there have not. Every time we see them together on the red carpet, we're practically squee-ing with glee.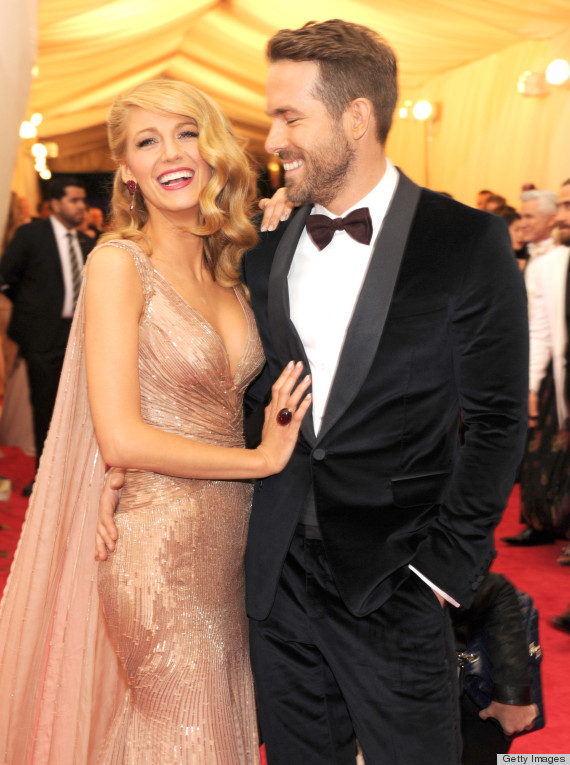 15. Ryan Reynolds & Blake Lively
Possibly the two most beautiful people on the planet have reproduced (tough competition for Hemsworthy and Pataky), Lively and Reynolds might not be as present on the red carpet this season given their newborn baby, James. That said, we'll be missing them dearly whenever they're gone!
16. Matthew McConaughey and Camila Alves
Camila Alves is truly stunning, so it's only fitting that her husband is one of the sexiest men in the acting world right now. Practically ageless, McConaughey has the face of an angel and can make girls faint from miles away when he shows up all suited up on the red carpet. But make no mistakes; his wife doesn't let him outshine her.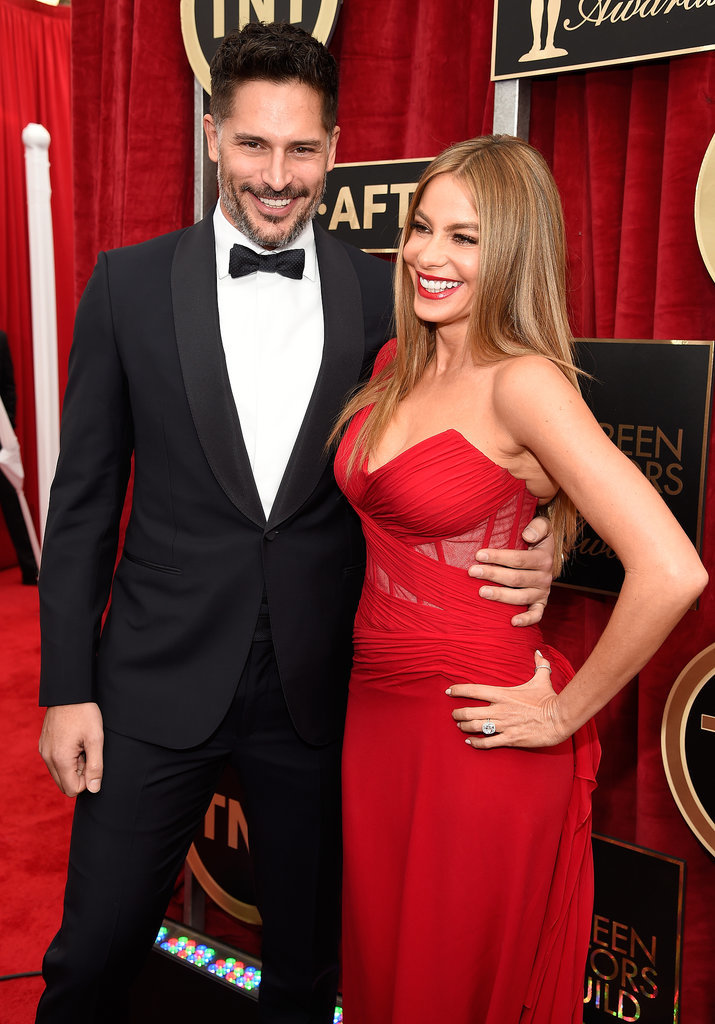 17. Joe Manganiello & Sofia Vergara
A newer couple than the rest, Joe Manganiello and Sofia Vergara showed up at the SAG Awards this year looking extraordinary. Two true beauties, their chemistry on the red carpet is something every photographer loves to capture - have you ever seen a couple look happier?! But what really makes us smile is imagining the kids these two could have... Could we even handle their perfection?
Whether it be the Oscars, Golden Globes or SAG Awards, these couples sure know how to shine every time they step out together. Which other couples deserve a spot on the list? Tell us in the comments!