It's that time of the year again! All everybody seems to be talking about are hearts, red roses and chocolates. But who says you need a bouquet (or even an S.O.) to celebrate all that love? We bring you a list of awesome things that can be your Valentine (feel free to choose them all)!
1. Pizza (Duh!)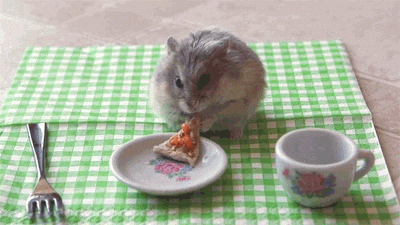 Who doesn't love a slice of hot, crispy pizza (or a cold, fresh-out-the-fridge one too)?! Lose yourself in the delicious aromas of your valentine. The best part? Cheapest date ever!
2. Your Netflix account
Picture this: A semi-lit room, the aroma of microwave popcorn, the comfort of your bed (or couch) and just you and Netflix! How much more romantic could it possibly get?
3. A bottle of wine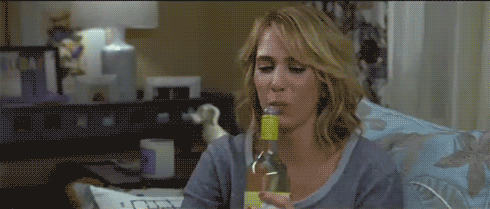 Do you know what's the best part about having wine as your valentine? You don't have to share it with anyone! *guzzle guzzle*
4. The Notebook on DVD
"The best love is the kind that awakens the soul and makes us reach for more..." Just the kind of love we have for watching The Notebook over and over and spending a Valentine's Day devoted to the romance.
P.S. Don't forget to keep some tissues handy. With great romance comes great tragedy. *sniff, sniff*
5. A tub of ice cream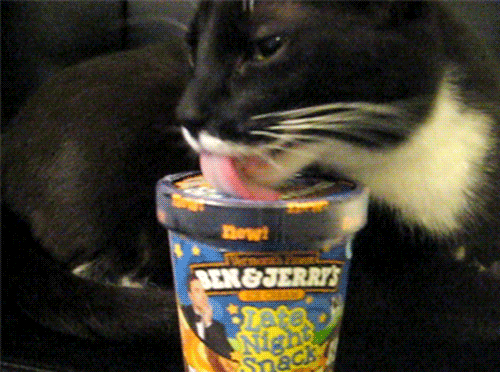 OM NOM NOM NOM!
6. A Fifty Shades of Grey movie ticket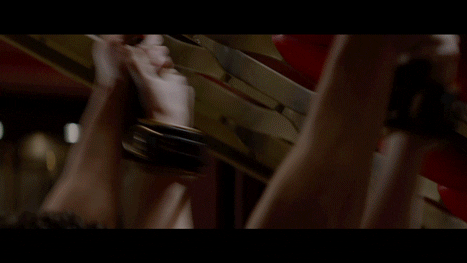 Don't pretend you weren't thinking it already - Fifty Shades of Grey hits theaters right before Valentine's Day, after all. Mr. Grey will see you now.
7. Ryan Gosling
Let's be honest - you don't need a Valentine if you have the "Hey Girl" meme to stare at all day. So stare away - we won't tell anyone! Ryan won't, either.
8. A snuggle with a cozy comforter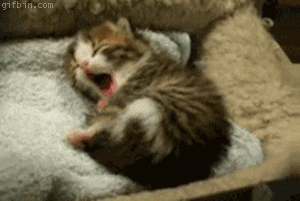 What better way to spend Valentine's Day than wrapped up in your comforter in the coziness of your bed? Snuggling with your bed sounds like the perfect way to spend Valentine's - your bed is relaxing, comfortable and it loves you back.
9. Shopping
Your perfect valentine is right around the corner... at the mall. #treatyoself
10. A night out with your friends
T.G.I.V. - Thank God It's Valentine's! Celebrate the day of Cupid with your friends and paint the town (or your house) red!
11. Chocolate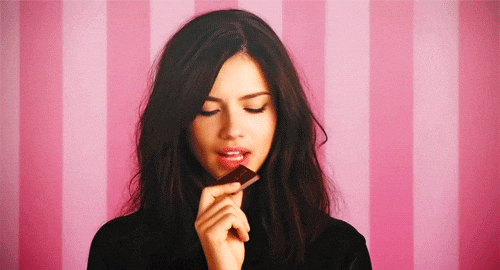 There's S.O., and then there's M.S.O. - Most Significant Other, or chocolate. Chocolate stays with you in times of both joy and sorrow, and if you're Adriana Lima, it makes you look sexier while stuffing your face!
12. DIY Projects on Pinterest
If you've got a creative bone in your body (or just wish you did...), celebrate Valentine's Day with Pinterest! Browse through virtually limitless options and do a DIY project that satiates the creative genius in you.
13. Spa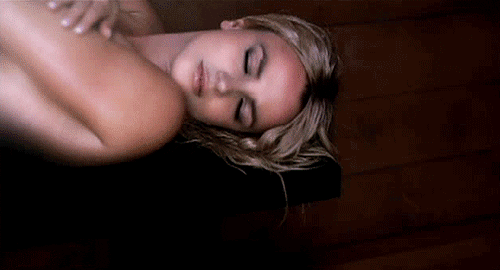 Celebrate Valentine's Day by pampering yourself with a date with your local spa! A spa is the perfect valentine, because, c'mon, what other valentine comes with sauna?
14. Karaoke night in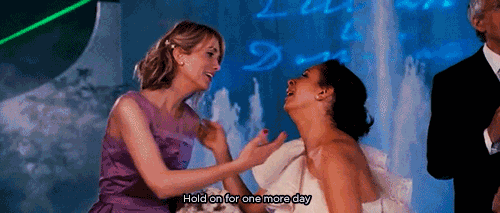 If you don't want to venture out, the obvious answer is to invite your friends over for a night full of karaoke fun. Order some pizza and celebrate with champagne while you're at it - you're falling in love with fame (which is WAY better than boring old crushes, anyway).