Carrie Bradshaw from Sex and the City is often regarded as one of the best-dressed television characters. Her outfits from seasons that aired almost 17 years ago are still a hot topic in the world of fashion today. While Carrie had some truly amazing outfits, some of her looks are, well... not so cute. In honor of the New Year and reminiscing on outfits past, we've compiled a list of CB's best and worst looks from Sex and the City.
Best
5. Stranded in Paris in Versace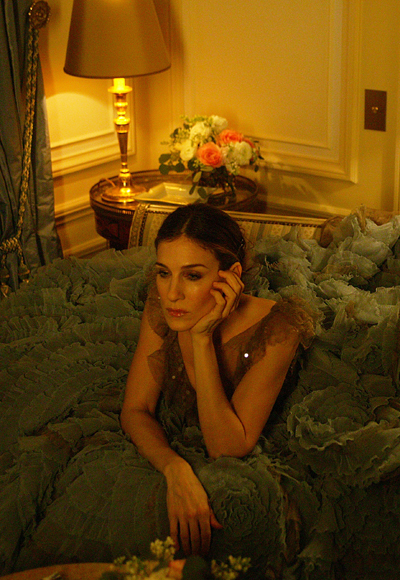 After waiting for hours in Paris for Petrovsky to show up, Carrie fell asleep in this gorgeous Atelier Versace ballgown that casually had a 15-foot train. Yards and yards of tulle surrounding a stood-up Carrie was magical and sad all at the same time.
4. Hot pink for a hot date
Another Petrovsky-era look, Carrie rocked an Oscar de la Renta dress on a date night. This hot pink number managed to see the Met and McDonald's in the same night.
3. D&G florals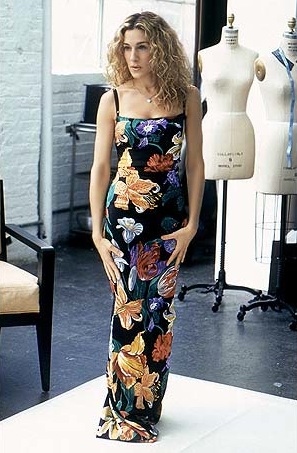 Only Carrie could pull off a big floral pattern like the one featured on this Dolce & Gabanna dress; it's grandma's couch made chic. Not to mention her body also looks absolutely killer in this dress. 
2. The Tutu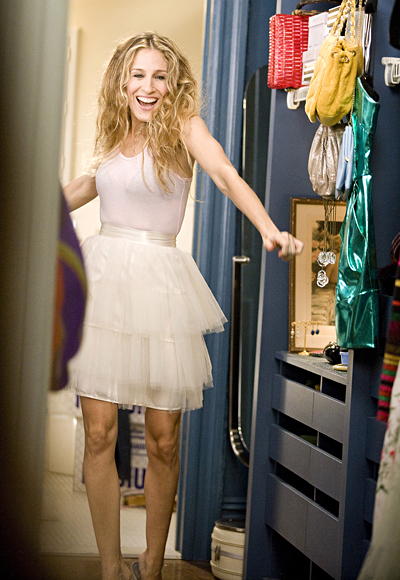 Of course we need to include a tutu on this Carrie countdown. Worn in the opening credits of the show, this CB staple made a guest appearance in the first SATC movie as well. 
1. Dior in Dubai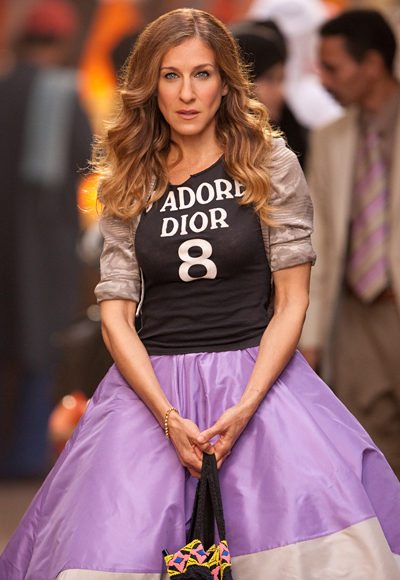 In the second Sex and the City movie, this amazing lavender skirt made its debut paired with a Dior tee shirt. The dressy/casual juxtoposition, mastered by Ms. Bradshaw, will be forever remembered as the revival of the Classic Carrie Tutu.
Worst
5. Polka don't
The black and red dress screams ladybug, while the green skirt underneath makes the outfit lean a little bit towards watermelon. Either way, Carrie should have left this dotted dress in the back of her closet. Way, way in the back. 
4. Belly belt
We're not really sure what the purpose of this belt is, but it's definately not doing Carrie any favors. Maybe we should keep belts off of our bare midriffs and in the loops on our pants from now on. 
3. Mushroom skirt
We can see what Carrie was trying to go for here, kinda. It looks like it was supposed to be a form-fitting dress with a peplum, but the peplum kind of took over the entire outfit. Competing with the print of the dress and the under skirt that goes to Carrie's knees, it's just too much.
2. Frumpytown
The nightgown-like silk top, baggy gray jeans, pink cropped cardigan busting at the buttons and a head scarf to boot, this compilation of an outfit looks like Carrie got dressed in the dark. While blindfolded. And half asleep. 
1. Half-naked cowboy
Not only did Carrie decide to pair a wrap skirt with a bandeau, she also thought it would be a good idea to add an orange cowboy hat into the mix. So much wrong with such little clothing.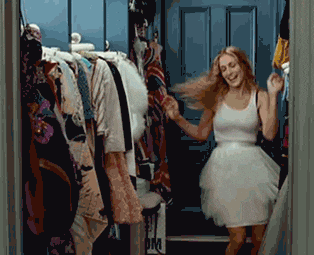 Carrie Bradshaw will be a style icon until the end of time. What's your favorite—or least favorite—CB outfit?