Anybody who says diamonds are a girl's best friend has never watched Netflix. Where else could we spend a whole day streaming an entire season (or seasons) of our favorite TV show or discovering new ones? Although there are some classic titles leaving this month, we still have reason to celebrate. Netflix will ring in the new year with a new batch of movies and shows to stream to your heart's delight. Here are the six that you won't want to miss! 
1. Mean Girls
You read that right, collegiettes! You can enjoy this iconic high school comedy from the comfort of your streaming devices. Even if you have every line memorized, there's nothing like actually watching the Plastics in action.
2. Jack Ryan: Shadow Recruit
Honestly, if a movie involves Chris Pines, we're in. Pine tacked the titular role of Jack Ryan in this thriller. And you'll get to watch it over and over again!
3. Tinker Tailor Soldier
This sleek thriller featured a cast of well-known British actors and was one of the highest grossing films back in 2011. It racked up a lot of award buzz and earned Gary Oldman an Oscar nod for Best Actor.
4. 101 Dalmatians
The live action version of Disney's 101 Dalmatians starred Glenn Close as the iconic villianess Cruella de Ville. Who can forget that evil laugh?
5. Cast Away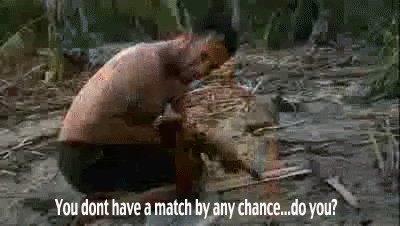 A plane crash, an uninhabiated island and a volleyball named Wilson. These were the ingredients to the 2000 adventure film starring Tom Hanks, and we can't wait to finally be able to watch this at our leisure.
6. Friends: The Complete Season
Yep—all 236 episodes. We hope your winter break schedule is wide open, collegiettes, because you're not going to want to spend your time doing anything else aside from binge-watching the entire series.
Which new addition are you most excited to watch, collegiettes?