Don't pretend like you've never smized in front of the mirror before (or tried it in a selfie). If it didn't turn out quite like you had imagined, never fear—Tyra Banks herself is here to give you a little help in that department.
(And we don't mean this tutorial).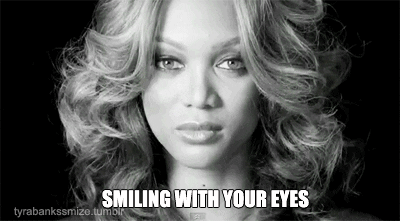 So how do we even try to get on her level? Besides booking the Victoria Secret Fashion Show or starting our own super successful TV show, what's a girl to do?
Will you be trying Tyra's new line? Sound off below!