We've all been there: you're having a blast with your best friends out on a Friday night, laughing about something that weird guy at the bar just said, and realizing, with painful horror, that your feet feel like someone has pierced your skin with a thousand needles. Wearing heels out is both the right and the plight of any collegiette—they look so, so good in pictures, but by the time 2 AM rolls around (or, let's be honest, 11:30 PM), your feet feel like scrunched and burned piles flesh recently doused in acid.
But hey! it doesn't have to be that way. These heels are both beautiful and comfortable – meaning that you can wear them out way past 2 AM and into the wee hours of the morning, dominating the dance floor until you pass out from exhaustion, not poor circulation.
1. The Cork Wedge
Wedges, $70, DV by Dolce Vita
Embrace the last days of this Indian summer at an outdoor bar or backyard party in these wedge sandals. Because the toes are on a platform, and the wedge extends to the heel, any pressure on your foot will be distributed evenly, making the event of a sore ankle less likely. The strategically placed ankle and toe straps will keep your kickers in place and supported from sun down to sun up.
2. The Hardest-Working Bootie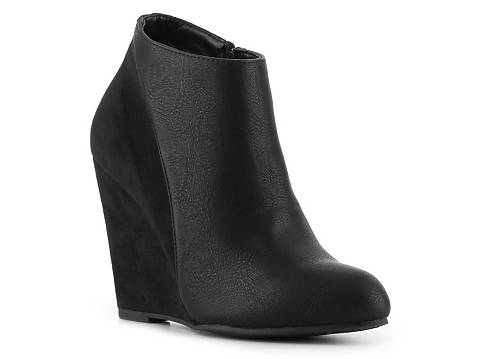 Bootie, $60, Madden Girl 
Again with the wedge, these booties make the transition into fall effortlessly. They'll keep your toes away from that guy who's stomping on everyone's feet at the frat party and make your outfit look extra hot. As an added bonus, a shoe this classic is pretty much occasionless, meaning you can wear it anywhere, any time, at any point in the year.
3. The '90s Sandal
Sandals, $48, NastyGal
The '90s are back, people! Celebrate the decade of your birth by bringing out a pair of totally on-trend sandals with a stacked heel. They go with basically everything (if you want to be super "of-the-moment," you've gotta wear 'em with socks) and are ridiculously comfortable. Get ready to boogie, lady—bonus points if you request Backstreet Boys from the DJ.
4. The Fancy Shmancy Heel
Heels, $59, rsvp 
Amp up your heel game with these sweet-yet-sexy ankle strap heels. The slight platform will protect your toes from getting sore, and the ankle strap will keep your foot in place throughout a big night out. Don't they just look like something they'd wear on Dancing With the Stars? Yeah, we think so, too.
5. The "It" Shoe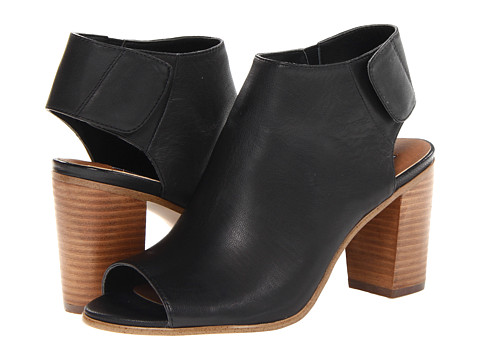 Heels, $100, Steve Madden
This stacked heel shoe is the shoe of the season, mostly because it's oh-so-comfy. The chunky heel will keep you balanced and feeling sturdy, and the soft leather upper will feel like slippers—seriously! Wear 'em with almost anything; jeans, skirts, dresses and more are all fair game. Then, head out to dance until you can't dance no mo'.
Which is your go-to comfy shoe when you head out for a night of dancing? Let us know by commenting below or tweeting @HerCampus!