Cover letters are essentially the eggplants of job applications. Eggplants aren't really necessary for a balanced diet, nobody thoroughly enjoys consuming them and it's easy to overcook (and conversely undercook) them.
Like eggplants, crafting the perfect cover letter is tricky to master, and it's even more tumultuous to figure out what to include in your cover letter concoction beyond the basic salt and pepper of your professional ingredients. Aside from your standard professional accolades and convincing your potential future employer that you actually know how to do the tasks listed on your resume (and more), you can use your cover letter to hone your soft skills.
Thoughts on my new cover letter? pic.twitter.com/sWQdaQNIEj

— John (@MrGingahNinja) July 8, 2018
We get it: Sometimes we overlook our soft skills because mastering Autodesk might seem more impressive than being able to resolve interoffice squabbles. They're both equally noble in a hiring manger's opinion (depending on what job you're applying to, of course). After all, some organizations need an office referee, who can build mockups in Autodesk.
Beyond being an informal moderator of brainstorming and presentation discussions, what exactly constitutes as a soft skill? These can range from active listening skills (thank all your years of listening to those monotonous professors for this default finesse) to sense of humor (thank your pre-glo-up years for that). But, there are a few other common soft skills that most employers find valuable.
Teamwork. Whether you're worked in a team, led a team or employees, or have a solid standing in developing a professional network (and utilizing that network in a professional setting), then this can could as teamwork. Anything that you consider a collaborative effort could be a sub-skill in this arena.
Creativity. Everyone thinks they're creative. However, if you can backup your creativity by weaving an intricate web of how you've used your creativity to brainstorm innovative solutions to problems, then it might be worth including this on your cover letter.
Communication. While written communication can be considered a hard skill, it can also dual as a soft skill. For example, if you're constantly Slacking your boss about upcoming projects before they've assigned them to you, that can be considered a soft skill because it shows that you're a proactive professional. Likewise, public speaking, interviewing, negotiation, and listening can all fall into the sub-section of communication soft skills.
Research. Simply put, research skills show that you're a critical thinker. But, being an apt researcher can also show prospective employers that you aren't blissfully finishing projects, you're actively using your research skills to find new ways to complete tasks in a more efficient way. Thus, this also shows your corporate resourcefulness.
Student mentality. That's right, if you're a forever student (or you just feel like you are), you could be a prime candidate for your next job. Your willingness to learn shows companies that you aren't afraid to add another skill to your professional arsenal, and that you're ready to grow with the industry.
Sure, you could coyly slip these subtle skills into your resume; however, they can really shine in your cover letter, if you know how to market your personal soft skills effectively. We have a few expertly sources suggestions on how you can feature your unique soft skills.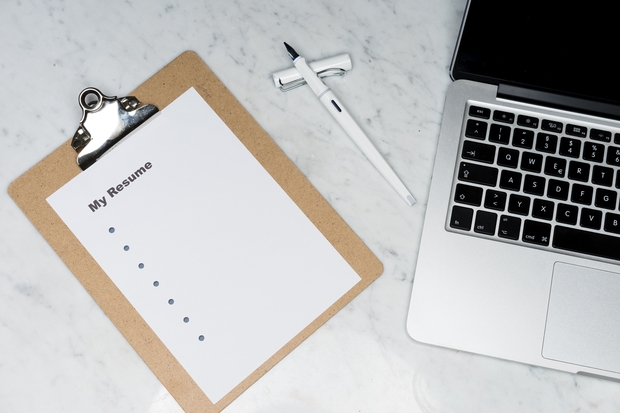 Photo by Markus Winkler on Unsplash
1. Cater your skills to the specific job app in question.
You don't like writing cookie-cutter cover letters. Hiring managers definitely don't like ready them (seriously, companies often use algorithms that automatically removes any application or cover letter that looks reminiscent of a Google search cover letter template). So, why would you waste your time typing out a basic cover letter about how sending emails daily makes you a communication aficionado? Everyone sends out emails, so that isn't a revolutionary or necessary to point to make in any cover letter.
Instead, really dissect the job description and the duties and cross-correlate your relevant soft skills with the ones that the hiring manager is looking for.
Content Manager at Dr Felix Tamsin Nicholson tells Her Campus that Dr Felix, a registered online pharmacy, has recently been scouring for a new fleet of interns, and featuring your soft skills ultimately boils down to finding the perfect way to market these skills. Nicholson says, "For the first method, make your soft skills stand out in a covering letter by matching them up to the entry requirements for the job. Look through the job advert and identifying the key skills that you need to have. Systematically go through each of these points and say how your skills match up to them."
If you're applying to a social media manager position that lists research, or any synonym for the soft skill, you can use your cover letter to highlight your Insta-sleuthing. Write about how you already knew that Rihanna was going to drop another summer makeup release because you were virtually tracking her every post, looking for any hints of new highlight or blush on her face.
"Hiring managers are often busy people, and they want you to make it clear in your covering letter how you fit the job. A lot of people undervalue the covering letter, but a thoughtful, well put together covering letter can really help you stand out from the crowd. Think of the covering letter as your chance to show how well you'd do the job," Nicholson expands.
2.  If you're having trouble, brainstorm your cover letter.
It can seem impossible to analyze what hiring managers are actually looking for in a future employee. When a job posting lists "communicate with international offices and employees" they might really be looking for someone who can work independently and ensure that other members of a project are staying on task as well. While that means you should highlight your managerial skills (without overtly stating that you were born a bossy witch), this specific line on a job posting also means they're looking for someone who have organizational and time management skills.
To get to that point, it's important to brainstorm first—so you can, you know, outline your brainstorm process in your actual cover letter.
Career Coach and Counselor Caitlin Magidson, LCPC tells Her Campus that the planning stage of your cover letter is critical to creating a powerful cover letter. "I work with a lot of college students and I advise candidates to read through the job description and create a t-analysis, writing all the hard and soft skills the job is requiring, and then on the other side finding a story or example on their resume that demonstrates that skill. It's then easier to highlight the skills the employer is looking for in your cover letter. Most employers are looking for both hard and soft skills so if you underline all the buzz skill words in the job description and then speak to an equal number of hard and soft skills, you should be able to show why you are the perfect fit," Magidson says.
3. Show off your personality.
Cover letters shouldn't be boring. Sure, they might not be the most enjoyable past time—nor are they debuting on anyone's hobby list. Your cover letter shouldn't just highlight your unique soft skills, but it should also illustrate your exclusive voice, personality and tone. If your cover letter doesn't scream you, and you alone, then you might want to rework aspects of your cover letter until you craft the perfect final draft.
James Pollard, a Career Coach who works specifically with financial services professionals at The Advisor Coach, tells Her Campus that telling a story in your cover letter can demonstrate your soft skills and your personal voice. Pollard says, "When I'm personally reading someone's cover letter, I'm looking for their personality and voice. If I read it and it sounds robotic or monotone, I get turned off. The resume doesn't show me the whole person, so more and more employers are giving weight to the cover letter when resumes are equal. It's important to let your personality shine through - if they like your personality, it's also more likely that you'll enjoy working there."
Nobody legitimately writes a cover letter willingly, but treating them as a narrative about your professional and personal skills (and how they intersect) can make your cover letter stand out from the overwhelming generic cover letters.
4. Make it personal.
However you choose to tell your soft skill story within your cover letter, make sure you incorporate your personal life in it. Your professional and personal lives aren't mutually exclusive, and any hiring manager understands that.
Above all else, hiring managers want to see that you don't just enjoy your career for the pay check it gives you—they want to see that you deeply enjoy what you do. The best way to boost your career credibility is to show how you use your personal soft skills in a personal setting and how that can aid your performance at the company you're specifically applying to.
Your cover letter's narrative doesn't need to focus solely on your professional timeline. Use your cover letter to note how you've used your soft skills outside of the office as well. Maybe you've started a blog, a comic, a podcast or a popular stan account. These might seem like just hobbies, but you can seamlessly translate these examples into viable professional experience and use them to help market your soft skills.
In your cover letter, include how these personal mediums have allowed you to expand and fine-tune your soft skill portfolio. To help direct you in your story-telling journey, consider answering the following questions in your cover letter (so you stay on topic and can concisely connect how your personal hobbies have amplified your soft skills and how they specific examples will make you a better employee).
What specific example best highlights a combination of your soft skills?
How did your experience using X soft skill help you develop a personal blog (or any other various example) outside of your work experiences?
How did your blog help your soft skills evolve?
How can you personal experiences writing and managing a blog, or volunteering in your local community, aid you in this prospective position?
Above else, why are these soft skills vital to this job description?
What makes your soft skills, and how you use them, unique to this position?
And how can your soft skills, personal narrative, and hobbies help the company?
Whether you choose to talk about how your communication skills helped you land an important client at your summer internship or how your freelancing years have helped you develop a network of sources, it's important that you focus on the part of your story that shorts how your soft skills are unique to you—as well as how they'll amplify your prospective employer's goals.
After all, you're not trying to sell that you fit the job description's requirements—because a lot of people fit those same requirements. You're trying to market your breadth of skills and how they can help your (hopefully) future company.