For any busy college student, it's totally imperative to have and maintain a personalized skincare routine. Upholding my skincare habits makes me feel like I have my sh*t together, but also like I'm doing myself a serious favor by indulging in some self-care. When it comes to face masks, however, there are so many trends clouding beauty shelves that it's hard to tell what's actually effective. 
From the famous Korean snail masks to the most ~fancy~ 24k gold mask, it can seem impossible to choose which products on the market to even try, let alone find the best of the best. 
Good thing I've got your back, though! I've compiled a list of the most effective, weird and totally extra face masks to cover all of your skincare needs, depending on what you're into. 
The Effective
Finding a face mask that actually benefits your skin doesn't mean you necessarily have to buy the most expensive products. There are many affordable brands available from spots like Walmart to Ulta Beauty that really revitalize your skin. 
Feeling Beautiful Clay Face Mask, Purifying Avocado + Oatmeal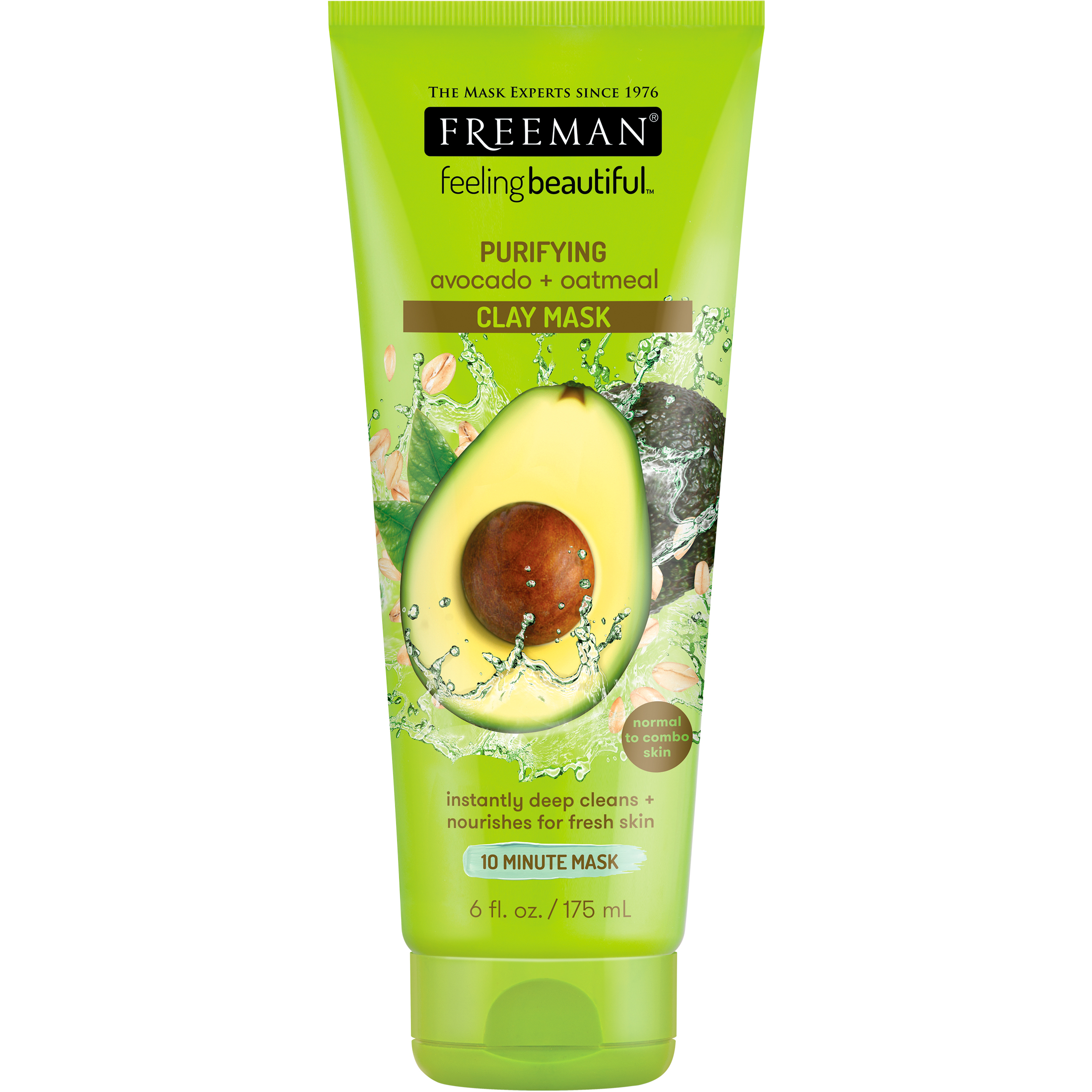 Freeman Beauty, walmart.com, $4; shop now
Freeman is an awesome brand known for effective formulas and affordable pricing. This mask in particular gets rid of dirt and oil stuck in your pores while firming, refining and moisturizing your skin. Freeman is actually one of my all-time fave face mask carriers since the products are totally inexpensive and make a huge difference in my skin. You can pick up a bottle of this stuff for less than five bucks.
Clear Improvement Active Charcoal Mask to Clear Pores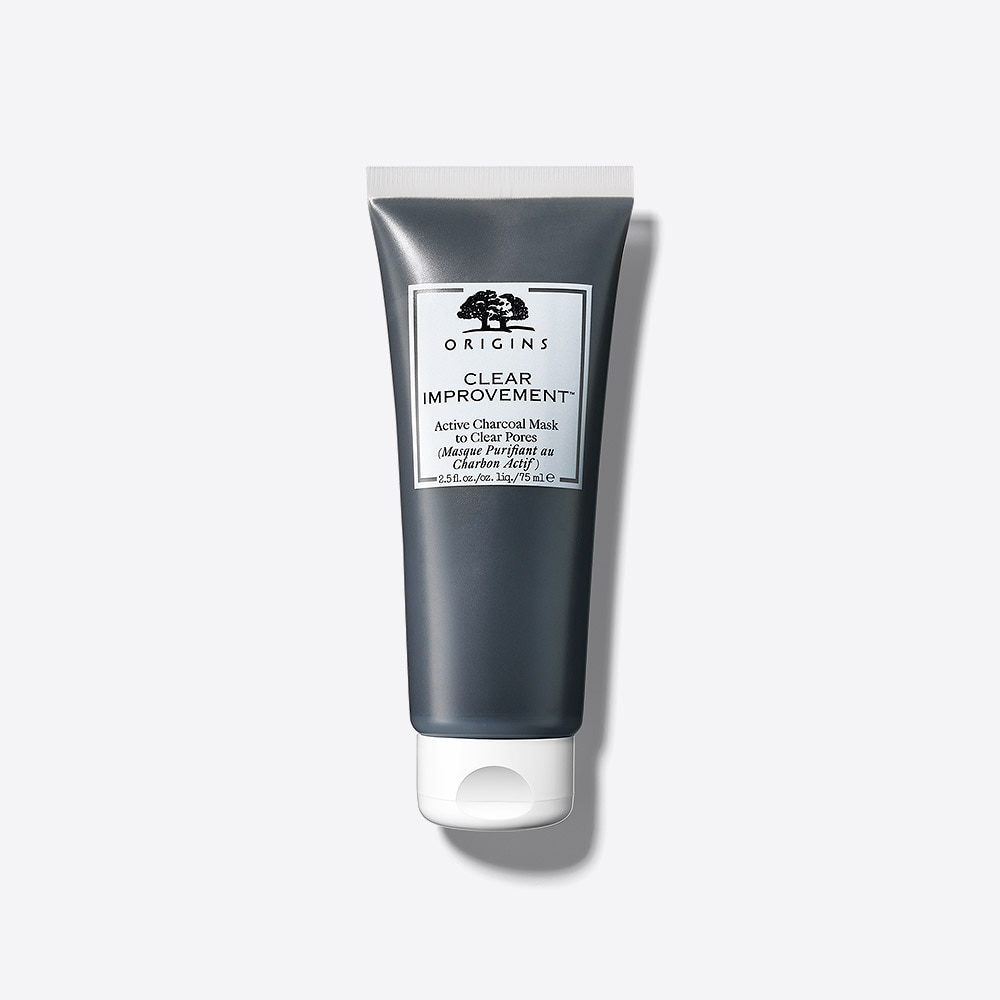 Origins, ulta.com, $26; shop now
Origins is known for the high-impact results its products deliver on the skin. Origins is a bit more expensive than drugstore face masks, but you definitely reap noticeable benefits beyond just keeping your face clean. This mask is perfect for flushing out of all the toxins and dirt left in your pores. It even has bamboo charcoal and white china clay in the formula, making it that much more effective. Bamboo charcoal is actually a sustainable material that absorbs excess moisture, while white china clay is a natural gentle exfoliator. If your skin type is acne-prone, you can definitely rely on this product to help balance everything out. 
Tea Tree Face Mask
The Body Shop, ulta.com, $17; shop now
The Body Shop makes products with natural ingredients like tea tree oil, ideal for people with oily and combination skin. This Tea Tree Face Mask leaves skin feeling cleansed and refreshed. It's also made with lemon tea tree and tamanu oil, so this mask does a great job of cooling skin, before absorbing excess oil and calming blemishes. 
The Weird
I'm sure everyone has fallen down the rabbit hole of watching Jeffree Star face mask reviews, but who can blame us? There are so many unique face masks available on the market just begging to be played with. Let's take a look at some of the weirdest masks that you can pick up for your next night in. 
Lover Rubber Masks
Dr. Jart+, sephora.com, $12; shop now
I honestly think the packaging and branding of these masks look pretty creepy, but if you spend time reading the reviews you'll notice they're well-loved. These single-use sheet masks come in four variations: Hydration Lover, Bright Lover, Clear Skin and Firm Lover. Each set contains two individual two-step rubber masks, concentrated with a serum meant to target specific skin issues. Dr. Jart+ advises leaving the mask on for 15 to 20 minutes, but it can be left on for up to 40 minutes for a stronger effect. 
Anti-Pollution Detoxifying Charcoal Bubbling Paper Mask
Yes To, target.com, $4; shop now
Yes To is an amazing, inexpensive skincare brand, so trying this face mask out is definitely worth it. Perfect for all skin types, this detoxifying mask bubbles within moments of application. Despite the bizarre factor to this mask, I actually swear by it – the bubbles have cleansing properties and exfoliate your skin, getting rid of the dead skin cells. The mask cleanses pores and removes deep dirt in just 10 minutes. Plus, the bubbles of this mask are totally worthy of an Insta story. And yeah, if you're wondering, the bubbles do tickle. 
The Extra
Looking to invest in high-end skincare for a treat-yourself moment? These face masks will be perfect. Sometimes, spending a little more gives you richer benefits and more quality ingredients, but be smart about how you splurge on skincare. Research the products that actually work (and work for your skin type) and make sure you trust your instincts. If you feel bad buying it, it's probably not the best idea.
These face masks are splurge-worthy because they have special, targeted ingredients. 
Ginger Leaf Hibiscus Firming Mask
Kiehl's, ulta.com, $54; shop now
Kiehl's is a seriously amazing skincare brand, so I would say you're paying for quality products here. This mask helps skin instantly feel firmer and smoother. The aesthetic itself is a pretty shade of pink and, hinted by the name, smells like ginger, which helps tone your skin and smooth blemishes, and hibiscus. This one's expensive, but so worth it in my opinion. Plus, I will admit, it does make me feel like a total queen whenever I apply it. Who can really put a price tag on self-care, anyway?
The skincare industry is a huge one, but it's totally easy to navigate once you've narrowed down your fave brands and products. As long as you see a difference in your skin, it's worth it to try out unique masks. After all, everyone loves a little moment of skincare bliss.