For those of us in relationships, Valentine's Day is definitely a fun time of the year. When else can you shamelessly celebrate your relationship, buy gifts and get as gooey and romantic as you please? Unfortunately for those in long-distance relationships, sometimes the upcoming holiday can be a little bittersweet—but it doesn't have to be! We're here to make sure you and your faraway squeeze still have the best V-Day ever with these heartfelt ideas.
1. Get their friends in on It
Catch your partner off guard by roping their friends into helping you carry out the ultimate Valentine's Day. Send them gifts and handmade Valentine's Day cards to hide around your SO's room and give to them throughout the day.
If your SO is more of a hands-on kind of person, get their friends to help you set up a Valentine's Day scavenger hunt. Ask them about your partner's favorite spots (or use the ones you two enjoyed together last time you visited!), scribble or voice-record a few clues and scatter some gifts. Not only will your SO be surprised, but it will almost feel like you were right there with them.
2. Mail a love letter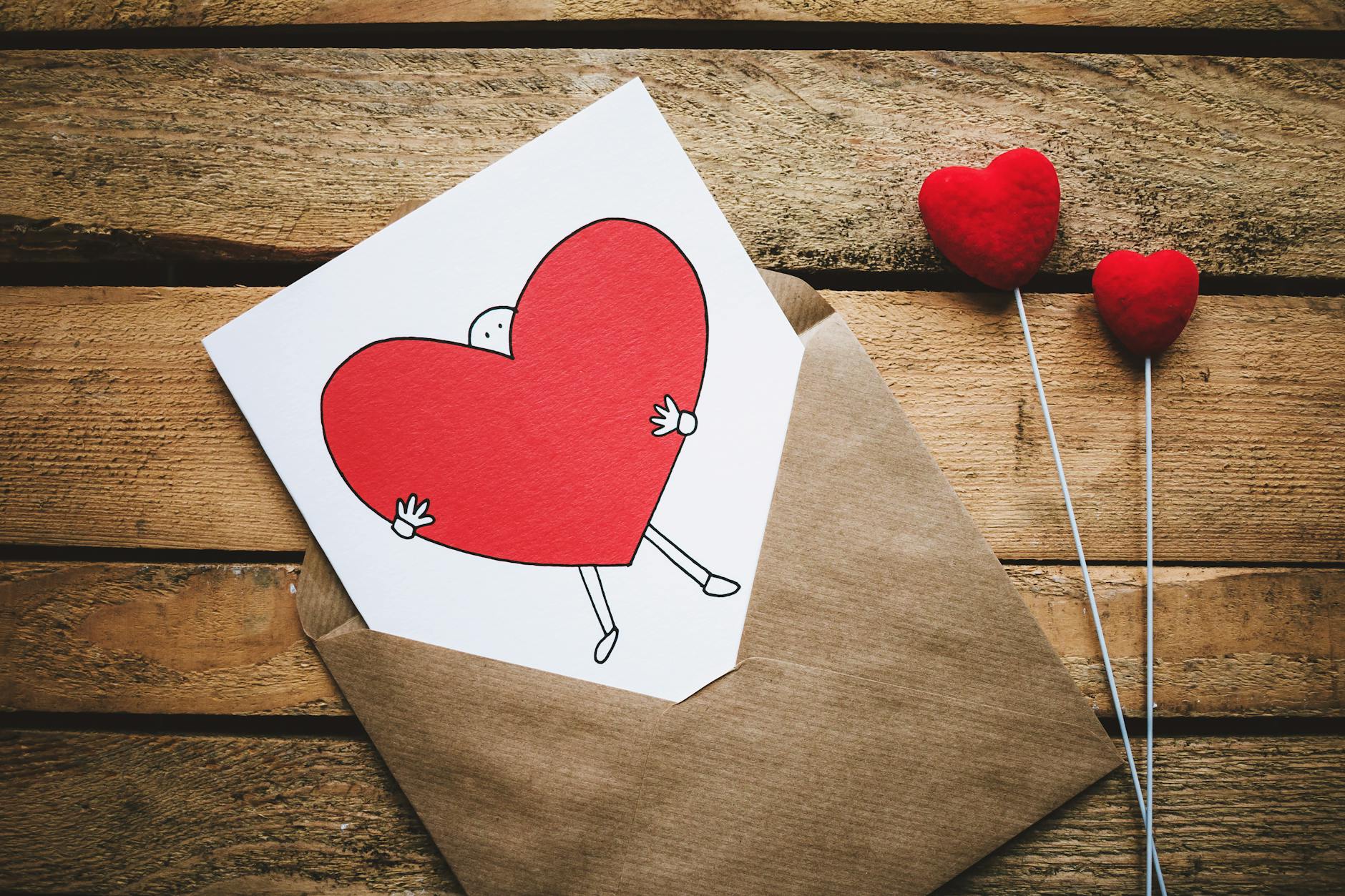 Take a hint out of Noah Calhoun's notebook. No, we don't mean for you to spend your day reading aloud to an elderly invalid; write your SO a letter, and ask them to do the same! Nothing is more romantic than a handwritten love letter, and once you get yours in the mail, the distance between you two might not feel like such a bad thing after all.
Not sure what to write? Don't hold anything back! List the things you love about them, pen an amorous poem or recall your favorite memories together. This isn't your everyday letter; Valentine's Day is your chance to get especially romantic, so channel your inner Shakespeare and get writing. And don't forget to spritz your letter with your favorite perfume!
3. Set a movie date
For a more low-key Valentine's date night, choose a movie together, curl up in bed and call each other up. Then, count down to press play at the same time. One of the hardest things about your LDR is undoubtedly missing experiencing things together, so being able to laugh, aww or cry over the phone together on your faux movie date is an easy way to feel close. 
4. Turn up the heat
Just because there might be a few states between you two doesn't mean you can't enjoy a steamy Valentine's Day. Hello—why do you think Skype and Snapchat were invented? Splurge on some lingerie that you feel like a sexpot in, make sure your roommates are out and brush up on your dirty talk.
"Light some candles," suggests Sarah*, a University of Puget Sound senior whose first sexy Skype experience was with her long-distance boyfriend last Valentine's Day. "It sounds stupid, but it's just as important to set the mood for Skype."
Bonus points if you lead up to the Skype date with some steamy sexts… just as long as you take the necessary precautions when it comes to sexting.
5. Plan a gift swap
In a LDR, sometimes the easiest thing to do is plan to send each other gifts to celebrate the day. But that doesn't mean you have to be boring about it! Save the boxed chocolates and flowers for couples who can pass them off in person. Instead, do something out of the ordinary. Order your SO a pizza. Send them a singing telegram to embarrass them in class. Ship them a box full of things that remind you of your relationship. Or, if you're feeling creative, make a rule that only handmade gifts are allowed.
If you want to go the traditional route, that's okay too. Just make sure to add your own personal touch, like Erin Smith, the campus correspondent for HC Towson, who put a spin on the traditional teddy bear for her long-distance boyfriend.
"Although a teddy bear may not be the greatest gift for a guy, I sprayed it with the perfume I wear all the time so it would smell like me," she says. "It was so cute to see him sniff it."
6. Spring on a surprise trip
If reading this list has only made you even more depressed about being in a LDR for the most romantic holiday of the year, it might be time to start planning a visit. But make sure to check with your SO first. Surprises might be fun in the movies, but trust us: you're better off planning this with your partner, not just for them.
So whether you celebrate the day by sending gifts, sharing memories or simply being comforted by each other's presence over the phone, don't let the distance get you down. Not only is a long-distance V-Day a great excuse to flex your creative muscles and reflect on your relationship, but it will also make the day you two finally do get to spend the holiday together that much sweeter. 
*Name has been changed.