Ah, Valentine's Day. A day that causes anxiety for many of us, especially those of us who have no idea what is happening in our love lives. Label-less and undefined relationships are possibly the hardest situations to deal with come Valentine's Day because, what do you do? We're not a full-fledged couple, but we're also not single. It can be very complicated, which is why we're here to bring you some date ideas that aren't too romantic or too casual but are just right.
Keep it light
One of the best ways to avoid awkwardness when you're in a label-less situation is to just keep things light-hearted. "I think a great date idea for label-less couples would be to go out and do a fun activity like going to a batting cage," Alexandria Galli, a first year grad student at York University, says. "Something that will keep the day fun and light instead of driving a wedge of pressure that could knock you off your path." Going on a date like this will allow you two to get as romantic as you choose without there being any pressure to get overly romantic, if you aren't there yet or don't want to do that.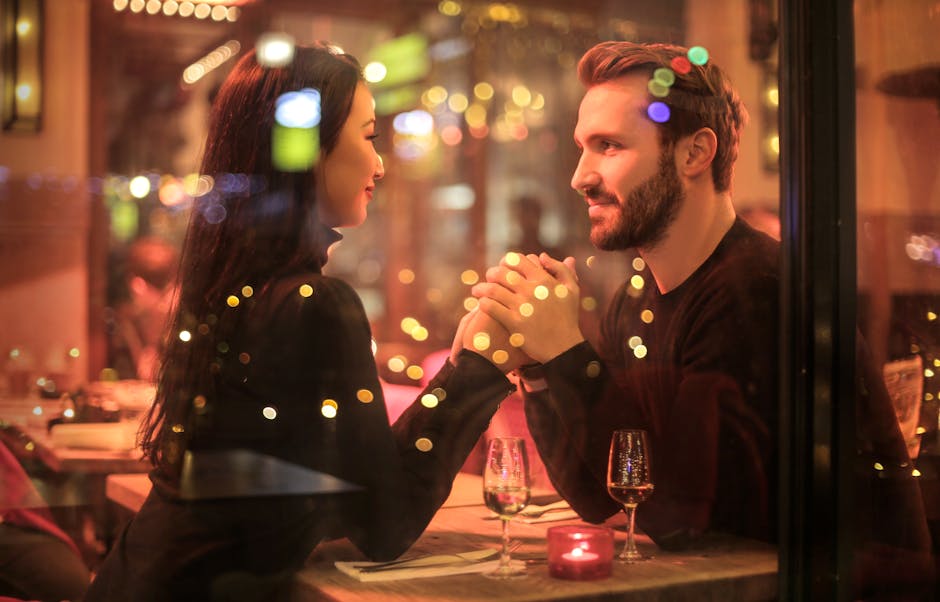 Get with a group
If you're worried about Valentine's Day being too intense of a holiday for you and the person you're seeing to fully celebrate, then suggest the two of you hanging out in a group setting, like Megan Mann, a graduate of Purdue University, did. "My boyfriend and I started dating just after Valentine's Day, so we hung out as part of a group scenario on that day," she says. "It worked because we weren't fully there yet, but we still wanted to spend time together. So, we just went to a bar with a group of friends." Along with going to bar, you could also try going dancing, bowling, going to a bar arcade or a board game restaurant.  
Escape your comfort zone
You could also combine the light-hearted date idea with a group date to have an adventurous day with your friends and the person you're seeing. Alexandria mentioned that a fun activity to try would be going to an escape room. The live-action puzzles have all sorts of fun themes you can choose from, such as heist and detective themes. Not only do you get to crack the code with your friends, but you might also learn a thing or two about the person you're seeing, like his or her ability to get the both of you out of a tight situation.  
Wine and dine
Planning a Valentine's Day date can be really overwhelming, especially if you're not ready to go on that classic fancy dinner date. Take the intimidating classy dinner date and make it cozy by having it at home. "It makes it less formal, but gives you that intimacy to still be together without prying eyes," Megan says. So crack open your favorite bottle of wine and get some candles and jazzy music ready.
Do the deed
This might be the most nerve-wrecking date on this list, but a good way to spend Valentine's Day when you're in an undefined relationship is to sit down with the person you're seeing and DTR (define the relationship). "I would say that Valentine's Day isn't a good day to go on a date, but to finally define the relationship," Morgan Mullings, a sophomore at St. John's University says. "There is no 'good time' to define the relationship. Show love for the person you've been spending so much time with this Valentine's day by letting them know that you care for them enough to not let them wonder what the relationship is." Alexandria recommends having this conversation over an at-home dinner. "Light some candles and watch a cute movie, perfect to set the scene for having a conversation about where you stand," she says.
Valentine's Day is meant to be a holiday about love not stress and confusion. So take it slow this Valentine's Day, and do whatever you feel comfortable doing. If that means defining the relationship, then go for it! But if that means hanging out with the person you're seeing at a bar with some mutual friends, then hey that's cool, too. But don't feel obligated to do the big romantic thing on Valentine's Day if that's not where you feel your relationship is at just yet. All things with time.