Ian Somerhalder posted a major throwback from his days on The Vampire Diaries on his Instagram on Wednesday. 
In a photo taken on the set of season one,alongside his former co-star Paul Wesley, the dreamy actor reminisced in the caption about a moment that now feels like it was ages ago. "Wow... just came across this. Damon and Stefan: Vampire Diaries Season 1 Episode 2 with @paulvedere and getting direction from the amazing @msiega. Love and miss these guys."
With numerous comments gushing over how sweet the photo is, Paul Wesley himself had the cutest response in return.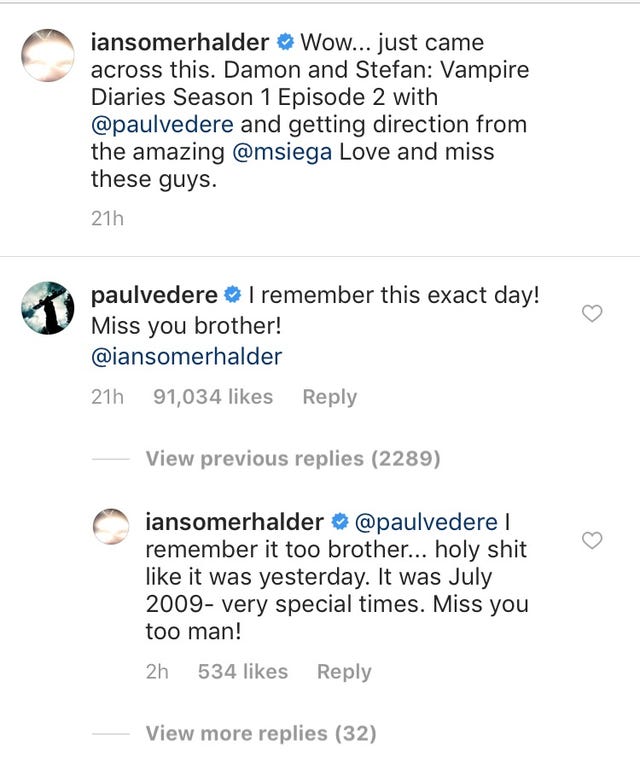 The actors remembered the exact day in the photo, and it's comforting to see that they're both still friends who have fond memories together. 
Hopefully one day we can get a Salvatore brothers reunion but for now, both actors are busy with their own separate projects.