It's safe to say that Lana Condor and Noah Centineo are the IT stars of the moment.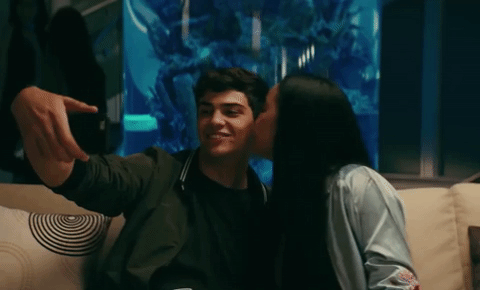 After starring in Netflix's hit rom-com To All The Boys I've Loved Before, the duo garnered tons of well-deserved attention from fans and critics alike, with Noah developing a passionate and intense internet following (much like Timothée Chalamet at the height of the Call Me By Your Name craze).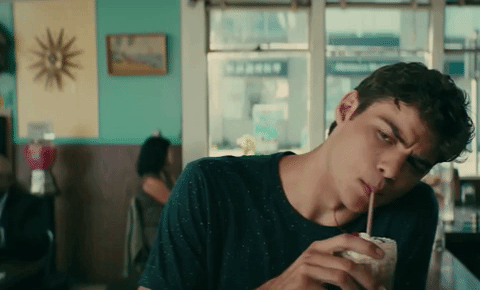 Dubbed the internet's next boyfriend, Noah was also featured in another Netflix original, Sierra Burgess is a Loser. 
And the obsession with Noah Centineo continued yesterday, after it was announced that he would be featured in the new Charlie's Angels film. And while it's great that Noah is getting work, this casting news left many fans asking one very important question—what about Lana Condor?
you know what would be cool is if lana condor gets just as many opportunities as noah centineo

— E. Alex Jung (@e_alexjung) October 2, 2018
 

we should all be ~10x as obsessed with lana condor as we are with noah cen https://t.co/AKgWYaArsN

— Lenika Cruz (@lenikacruz) October 2, 2018
 

or like MORE, since, ya know, she was THE ACTUAL LEAD IN THAT MOVIE https://t.co/Ins4Asmlmt

— ReBOOcca Y. Lee (@aquariuschicken) October 2, 2018
Dear Hollywood,

I know we love Noah Centineo and he's getting some roles, but don't forget about Lana Condor. She was literally the star of the movie.

— Romina Julian (@filinadiangirl) October 2, 2018
 

noah centineo is great and all and don't get me wrong i'm glad he's getting the attention and love he deserves but i just wish lana condor got the same hype that noah's getting

— razia | kinda ia bc of school :( (@M0RECASHTON) August 24, 2018
 

I WAS JUST GONNA SAY THIS! who carried the movie? who was on the poster? who made us watch in the first place?!

— lil spooky vert (@carlyiv) October 2, 2018
 

To All the Boys Whose Careers Have Been Advanced Before Mine https://t.co/zx75p4Ijga

— Jacob Brogan (@Jacob_Brogan) October 2, 2018
 

Lana Condor deserves this same energy.

— tammy. (@leytonxscott) September 30, 2018
Lana Condor deserves just as many opportunities as her white male co-star. And in case anyone needs a reminder about how amazing Lana is, here are some reasons Lana is awesome AF.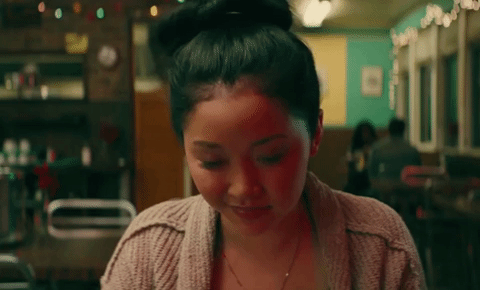 1. She doesn't just act…she is also a trained equestrian. 
Lana revealed to Just Jared Jr. that she used to ride horses competitively. 
2. She's played a bad-ass superhero. 
Lana played Jubilee in the action film X-Men: Apocalypse. 
Now on Blu-ray go get em pic.twitter.com/KpI8drOODI

— Lana Condor (@lanacondor) October 11, 2016
3. She's already landed a major TV series. 
Lana can be seen in Syfy's new show Deadly Class in 2019. 
The Russo brothers' new TV series based on Image's best-selling graphic novel is coming to @SYFY. Watch the #DeadlyClass trailer now. pic.twitter.com/LpZkzpKSB4

— Deadly Class (@DeadlyClassSYFY) May 14, 2018
4. She connects with fans. 
She often talks with fans of TATB on Twitter. 
Alrighty! The people have spoken. Send over your #toalltheboysivelovedbefore questions, it's about to go down!

— Lana Condor (@lanacondor) July 24, 2018
 

I've spent the last two hours straight stalking y'all on twitter and IG looking at yalls responses to #ToAllTheBoysIveLovedBefore ... MY HEART

— Lana Condor (@lanacondor) August 18, 2018
5. She's relatable on so many levels—especially when it comes to breakfast burritos. 
So every morning when I go to work I have a breakfast burrito. Cuz thats OBVIOUSLY the only way to begin the day, & arguably a fool proof way to have an amazing day. This morning my call time was later and I missed out on my breakfast burrito... and I no longer know who I am?

— Lana Condor (@lanacondor) September 6, 2018
6. She's often hilarious on social media. 
Just heard a woman walk up to the pumpkins they sell outside of Trader Joe's and say "potatoes!" I mean... we all have those days.

— Lana Condor (@lanacondor) October 11, 2017
7. She's supportive of her friends and co-stars. 
AHHHHHHHHHH CONGRATS SISTER!!!!!!!! I love you!!! And I'm so beyond happy for you https://t.co/560FxBFOI5

— Lana Condor (@lanacondor) September 9, 2018
8. She knows how to have fun.
As demonstrated when she played Truth or Dare with her TATB co-stars. 
9. She's a fashion icon. 
Here's Every Outfit Lara Jean Wore In "To All The Boys I've Loved Before" And I Need Them All https://t.co/UPZOMwF8Z2

— BuzzFeed (@BuzzFeed) August 23, 2018
10. She works hard but remains full of gratitude. 
I keep thinking to myself... how did I get this lucky?

— Lana Condor (@lanacondor) August 23, 2018
.@lanacondor hopes "To All The Boys I've Loved Before" reminds Asian-American girls that "They can absolutely star in their own rom-com!" pic.twitter.com/mFbfmI9oRM

— Netflix US (@netflix) August 20, 2018
Basically, Lana Condor is a legend who should be in every movie. Take note, Hollywood.