We're always for a dewy, highlighted look but summer is just around the corner and that means one thing for makeup looks everywhere: sweat. No one likes to look sweaty and oily, but it can be really hard to find products that are going to stand the test of time (and the heat and humidity). So we rounded up some of the tried-and-true products to help you master the matte makeup look this summer.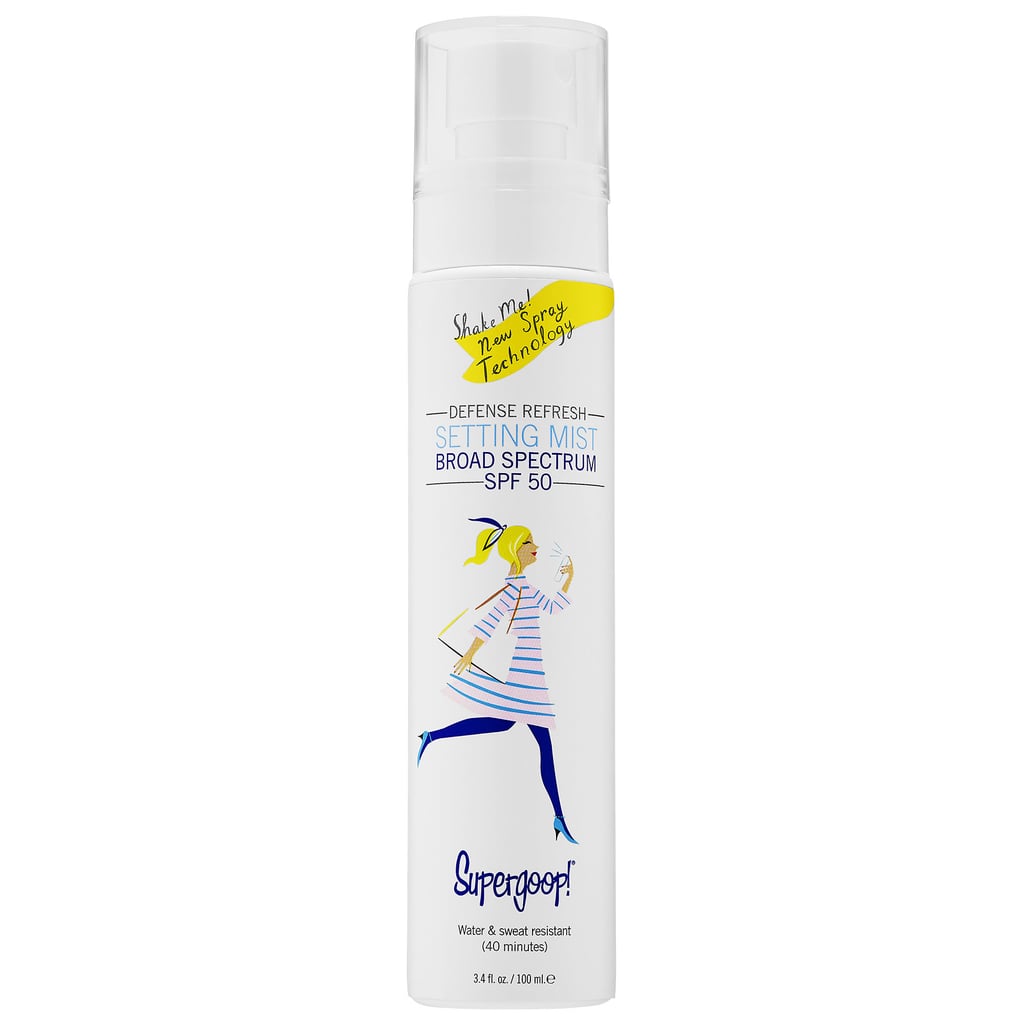 Sunscreen is a crucial step to every skincare routine; if you aren't wearing it already, you should be. But if you're an on-the-go gal, you don't want to have to reapply throughout the day and wreck your makeup. This Supergoop Setting Mist is a 3-in-1 mist that will set your makeup, curb any oils and shine, and give you some protection from the sun. You can spray it right over your makeup without having to rub in an oily sunscreen. It's a bit of a splurge for a sunscreen but will be totally worth it in the long run.
If you're looking for a cheap primer that will keep you matte throughout the day, this NYX Professional Primer is the one for you. It has great reviews and is known to be super long lasting. If you don't want to do a heavy makeup look, you can even wear this primer on its own to eliminate some as you go about your day.
This BECCA primer acts as a liquid blotting paper to pick up any oil before it makes its way to the surface of your skin. It's made from pretty basic ingredients and is free of silicone (which most primers have), oils, alcohol, and fragrances, so this is a great option if you have more sensitive skin. You can use it as a basic primer and apply before your foundation, or you can reapply it throughout the day to touch-up oily areas on your face.
Let's be real: foundation is the most important product if you're going for a super matte look and finding one that's really going to stick it out through sweat and oils can be tough. "I'm currently using the Too Faced Peaches & Cream liquid foundation," says Amanda Goecke, a senior at Carthage College. "Its finish helps control my oily skin and it smells so so good!" It's a bit on the pricey side but won't completely break the bank if you're looking for a higher quality foundation.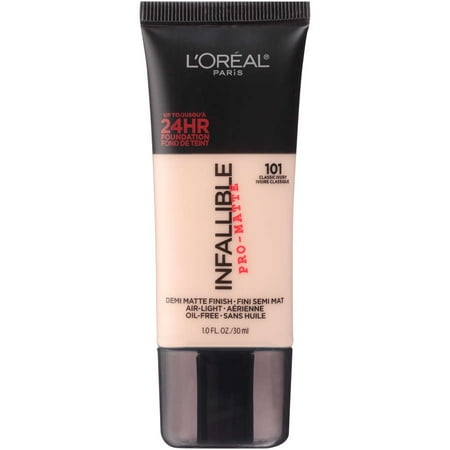 L'Oréal is a great brand if you're looking for a more-afforable foundation that you can buy at a drugstore (especially since that Too Faced foundation is a bit expensive). The Infallible Pro-Matte foundation is a medium coverage liquid foundation, perfect for when you want something a little more lightweight that will still last you through the day. This foundation has great reviews to cover oil prone skin, making it a summer staple.
If liquid foundation isn't your thing, try this Burt's Bees powder foundation. Burt's Bees is known for their natural ingredients, which is perfect for sensitive skin. Plus, powder foundation is great because you can build up from a light to medium coverage. It's super easy to throw and in your bag and carry around for light touchups throughout the day. And if you want extra coverage, try layering this lightly over a liquid foundation as a mattifying setting powder.
Everyone and their mother is raving about Rihanna's makeup line Fenty Beauty, and for good reason. The line is known for its uber-inclusive shade range and high quality products that are unique from anything else currently on the market. You can't go wrong with any of the products, but my personal favorite is the Match Stix Matte Skinstick. It can be used as a foundation for some lighter-coverage days or even a concealer under foundation if you want something more heavy duty. The formula is so smooth and feels great on the skin, and it's also suited to work with all skin types.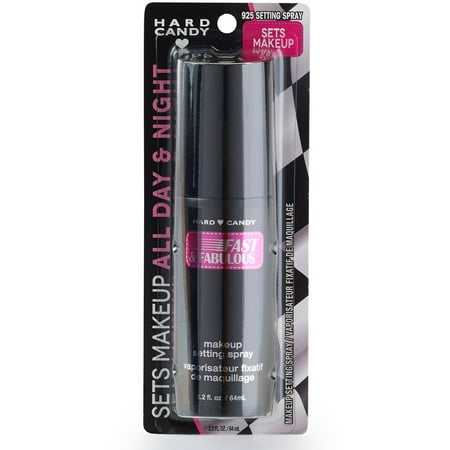 This Hard Candy setting spray is a good alternative if you're not looking to invest in a completely matte foundation. "Hard Candy's Fast & Fabulous Makeup Setting Spray is an exceptional setting spray for oily skin or anyone who wants their makeup to stay on literally all day," says Chelsea Jackson, a junior at Iowa State University. "Because of the fruit extract in Hard Candy's setting spray, it actively works to hydrate your face when you first use it, so it doesn't dry your skin out once it does dry down. (As a side note: it's also kept my makeup intact during post-breakup sob sessions and Iowa's impromptu rainstorms)." On the lower side of the price range, this product is a great drugstore find to keep your makeup in place all day long.
People seem to be obsessed with the Tarte Shape Tape concealer. Beauty gurus and novice makeup lovers alike cannot stop raving about its killer coverage and amazing formulation. They work for pretty much all skin types, so arm yourself with a good setting powder you should be good to go all day long. It is a bit on the expensive side for a concealer, but it's worth it.
A matte blush is a great way to achieve a more natural flushed look. The MAC powder blush has a huge shade range to match all skin tones and types. If you're going for a natural, glowing look you can pick a subtler pink shade, but they also have a handful of bolder shades to help you achieve a more dramatic look. 
The right bronzer can really make or break your look. A lot of bronzers tend to have a glittery or sparkly look to them, which is great if you're going for a glam look, but it's a bit much for every day wear. This NXY matte bronzer is great to help you achieve a tan, beachy glow without dousing yourself in glitter and shine. As it fades throughout the day you won't look too muddy or washed out.
12. ColourPop Ultra Matte Lip ($6.50 at ColourPop)
There's nothing quite like a good matte, liquid lip, and the ColourPop Ultra Matte Lip is one of the best there is. ColourPop is a tried and true lipstick brand that everyone and their mother is obsessed with. They have a killer shade range and an incredible formulation that people can't get enough of, and at only $6.50 a tube how can you say no?
Matte eye shadows are a great way to tone down a look with brighter colors and keep it looking more natural. "The Too Faced Just Peachy Mattes Palette is so cute," says Marisa Pieper, a sophomore at Arizona State University. "I love a matte eye right now, and it's great with a dewy face and makes your mascara pop a little more too!" Amanda is also a huge fan of the Just Peachy Velvet palette: "I'm always using brown eyeshadow but there's a really beautiful purple and red in there that I love to use on the weekends. They're perfect for a transition color!"
These products are just some suggestions for achieving the perfect matte makeup look. Using matte eyeshadows and lip products give you the chance to play around with bright colors and bold looks without overdoing it. Check out your local makeup retailer and pick up something new to try—you might be surprised at what you leave with!