Walmart has been stepping up their fashion game, ladies, and you won't want to miss out on these amazing styles. Launching four exclusive fashion lines just in time for spring, including Time and Tru and Terra & Sky, Walmart knows exactly what women want when it comes to affordable and versatile fashion. Boasting soft fabrics, feminine fits, details, embellishments and more, both lines offer an inclusive size range from XS to XXXL for Time and Tru and 14W to 30W for Terra & Sky.
We spoke with celebrity stylist Elizabeth Stewart, who had partnered with Walmart for this fabulous launch, to learn more about how we can build a professional wardrobe on a budget and rock these styles and trends this spring.
Beginning in editorial with fashion magazines such as Women's Wear Daily and W Magazine, Stewart is now best-known for her work on the red carpet. She has dressed stars including Gal Gadot, Viola Davis and Zoey Deutch for the Oscars, and was named one of the top celebrity stylists of the year by The Hollywood Reporter – so it's clear that Stewart's guidance in all things fashion is coveted.
Spring is a significant time for students, whether it be preparing for various interviews and securing internships, to starting your first day on the job. However, being a student typically means working with a strict budget, and luckily, Time and Tru and Terra & Sky offer clothing, shoes and accessories that go from $5 to $30, all without sacrificing good quality and the pretty details we look for in our clothing.
So, where should you start when building a professional wardrobe?
Working with Walmart to style outfits using their new apparel brands, Stewart offers key advice on how to incorporate these affordable pieces into our professional style. "[For an interview], I would start with the bags and the shoes," Stewart tells Her Campus. "You always want to carry a good bag to an interview, and they have these really good bags."
Time and Tru offers a wide selection of bags for an extremely low price, such as their Time and Tru Leigh Tote that's perfect for all your essentials.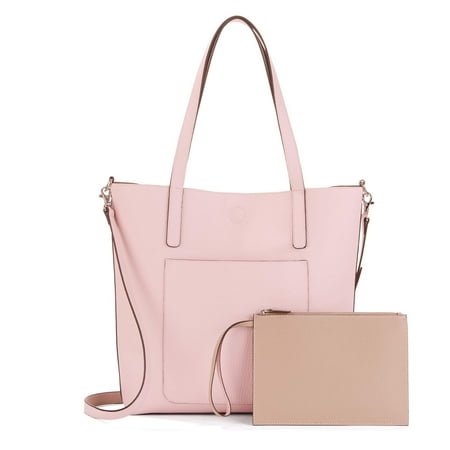 Stewart also raves about the Time and Tru Women's Point Ballet Flat, which can be perfectly paired with dresses, skirts and pants and ensure that you're putting your best foot forward.
"Everybody always notices that, I find," says Stewart. "They always notice your bag and your shoes."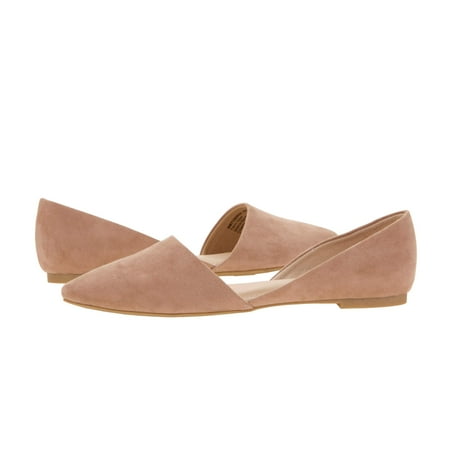 Once you've found the perfect bag and shoes to compliment your style, Stewart recommends focusing on bigger pieces such as printed blouses. "You can mix [them] with anything depending on what the career is," says Stewart. Whether your job or internship calls for a more professional or laid-back look, brands Time and Tru and Terra & Sky have you covered in both situations.
"What you actually wear depends on what you do," Stewart explains. "I work in this very casual industry so I can wear jeans, a printed blouse—there are these really great printed blouses [and a] polka dot one in particular that I absolutely love. It's a perfect interview blouse."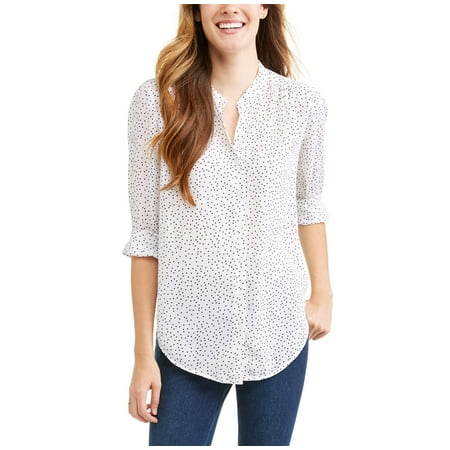 If you're looking to do something more with a simple pair of pants or a basic jacket, the printed blouses from Time and Tru and Terra & Sky "could be your little kick of personality," according to Stewart. "In my business, you would just wear that with jeans and maybe a jacket over it, or you could wear it with a skirt and ballet flats," Stewart continues.
And if you want to experiment with accessories such as jewelry, you can add some bold pieces to a simpler outfit. "You don't want to accessorize too much at an interview, but big earrings are a huge trend right now and those are incredibly affordable in this brand."
And again, Stewart points out that not all workplaces are the same when it comes to attire, so if jeans are acceptable some days or for a casual Friday, you can find jeans from Time and Tru and Terra & Sky for less than $22 a pair.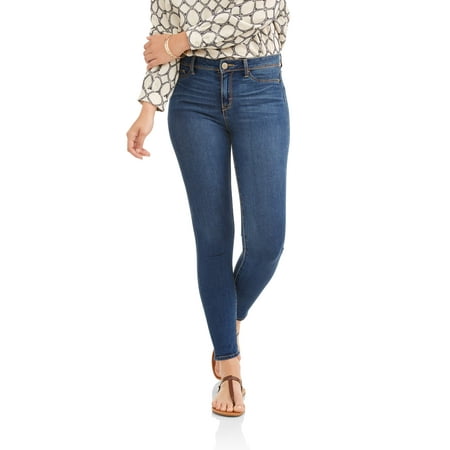 Time and Tru Women's High Rise Super Skinny Ankle Jean ($16.94)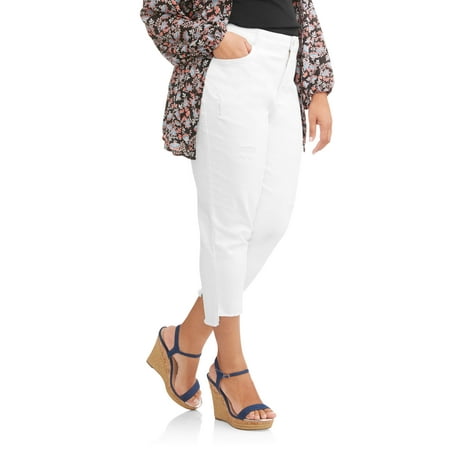 Terra & Sky Women's Plus Destructed White Jean with Step Hem ($21.92)
"They have these really great jeans, and I love them because they're soft and they're almost a little bit thinner and easier to wear than traditional denim to me, so I love that," Stewart explains. "I love being able to bring my family into what I do, and they're all wearing it." 
Whatever your preferences are and work attire may be, you'll want to start with the basics!
What staple pieces should your wardrobe include?
It's important to include staple pieces such as tanks and cardigans that truly embody your personal style. "[Include basics] you're comfortable in with a little bit of your personality," says Stewart. "That's where the prints come in and some of the accessories."
If you're looking for the ultimate basic with a pop of color, Stewart highly recommends Time and Tru's floral ribbed tank that both her and her daughter wear.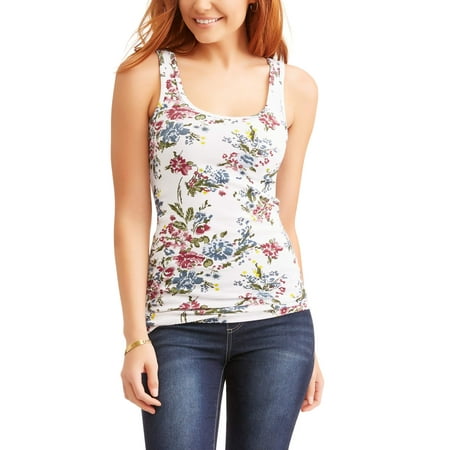 Additionally, you'll want to find the staples that make you feel confident!
"Focus on what your most figure-flattering part is." For example, Stewart explains, if you prefer to cover your arms but love showing off your shoulders, choosing a cold shoulder top can be a fun addition.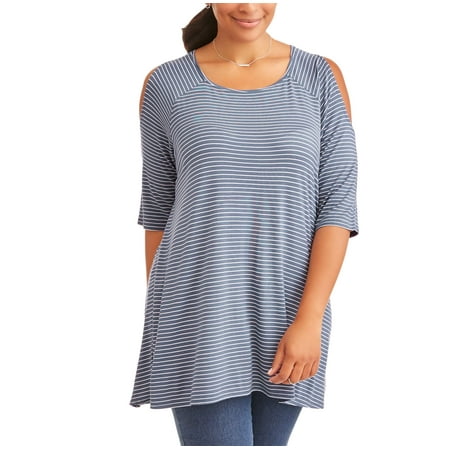 "It's really about just figuring out what works for yourself and sticking to it," says Stewart.
Trendy pieces are fun, but how can you feel confident knowing you'll wear them for years to come?
Just as you should figure out what works best for you, you should also identify the trends that you truly enjoy.
"I think that's where you really have to sort of get to know yourself," says Stewart. "Everything I wear I've had for years. Whenever there's a new trend, it's not even that I think, 'Oh, florals and ruffles are a trend, now I have to get it,' it's just that it's in the stores and I like to take advantage of what's out there."
Do it for yourself and your personal style rather than allowing yourself to get too caught up in the latest trends! "If you're focusing on the trends that you like as opposed to, 'Everyone else has this, and that's why I want it,'" then you can expect to get way more use out of your trendier pieces.
What are the biggest trends you can expect to find and incorporate into the workplace?
Stewart lists some of the hottest trends you can look for this spring, including florals, ruffles, denim, polka dots and mix and match patterns. "There's a flutter-sleeve top that I think if you wear it with a chic skirt is a great way to bring that 'ruffly' trend into the workplace," says Stewart.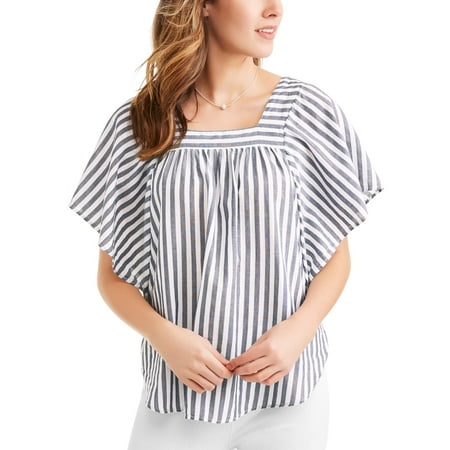 If you're obsessing over the peasant trend, you'll be excited to know that both lines include peasant-style tops and dresses that are perfect for mixing it up.
"There are these great peasant dresses that are really perfect for [sorority] rush," Stewart explains, "and they could be incorporated into the workplace too because they have [longer] sleeves. You would be hitting a trend while still being appropriate for work."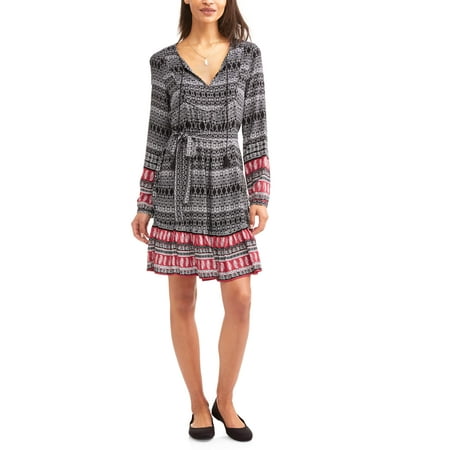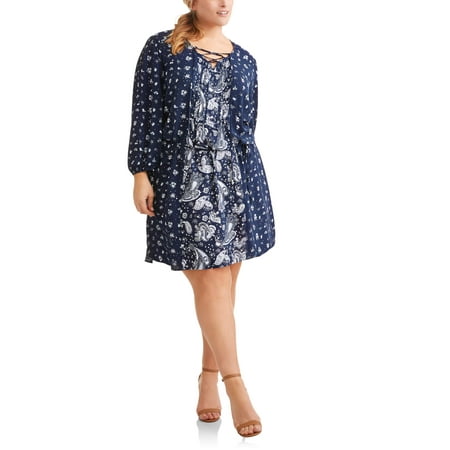 Terra & Sky Women's Plus Woven Lace Up Peasant Dress ($16.84)
And if you really want to think outside the box, Stewart even recommends incorporating pieces from the men's line, George!
"Because I'm a crazy fashion stylist, I would take pieces from George and work them into my wardrobe because I absolutely love their Hawaiian shirts," says Stewart. "And they have these brightly-colored plaids that are super cute under a black jacket—I wear black jackets a lot. That's one of my favorite sort of work things, a really sharp black jacket, but then I have a pop of color."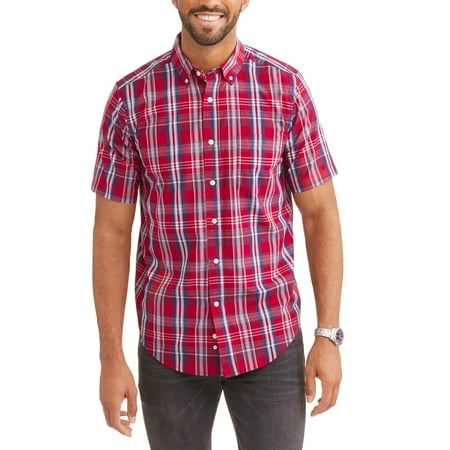 If there's one thing that's certain, it's that your professional attire doesn't have to be boring and bland. Luckily, Walmart and Elizabeth Stewart are absolutely slaying the affordable fashion game. Stay true to your personal style, incorporate the trends you love and don't be afraid to get creative!