Sometimes I get lipstick regret. It sounds weird, yeah, but it is a real thing. I go to Sephora or Macy's to browse new lipstick colors after seeing them on the streets, but I always manage to talk myself out of buying those bold colors. I think to myself, "Wow, how can I pull off this look? Will I even look good in this trend? Should have bought the color..."
Well, here is a ultimate guide on how you can rock these colors you see on celebrities and models and not get post-lipstick-shopping regret.
Ravishing Red
Bright red lips are an iconic look that many people rock on a daily basis. It is a wonderful go-to if you want to easily spice up your look.
The general rule of thumb is to not be eye heavy while you are painting on a bright color on your lips. I suggest not trying out that cool bright purple smoky eye look while you are wearing red lips.
For a daytime look, you can pair your red lipstick with a neutral bronze blush so that your cheeks are not clashing; the neutral color will define your cheeks. For your eyes, opt for bright and highlighting colors, minimal eyeliner, and mascara so that you can get the doe-eyed effect.
If you want something a bit more dramatic, the classic cat-eye and red lip combination is perfect for a night out. You can pair the look with neutral eye colors to deepen your eye-crease and make your eyes appear more open.  
Pretty in Pink
Pinks, in general, are way easier to deal with than reds: fewer rules to deal with. You can actually pair your bold pink lipstick with a cool eye shadow shade, such as a washed out mint color. You can do more with pink lipstick because your lips are naturally pink, so you are just playing up your natural features.
If you decide to play up eyes and lips, you can feel free to skip the blush all together. If you feel face naked without blush, because that is definitely a feeling I can relate to, you can use a little bit of pink blush in the same undertone as your lipstick or a neutral bronze color. If you do not like it, you can use a fan brush to spread out the pigment, or you can apply powder foundation over the blush.
Of course, if you are going for a daytime neon pink color, or fuchsia, the same rules as the red applies: do not be eye heavy and go for neutral blush. Pinks, especially those of the brighter variation, tend to naturally brighten up the face—which is why I opt for a matte face as opposed to a dewy face—so just swipe on mascara and you can be on your way!
You can also go for the edgy look with bright pink and fuchsia lipstick if you are feeling bold enough! A proper smoky eye brings attention to your eyes without detracting from your lips.
Opulent Orange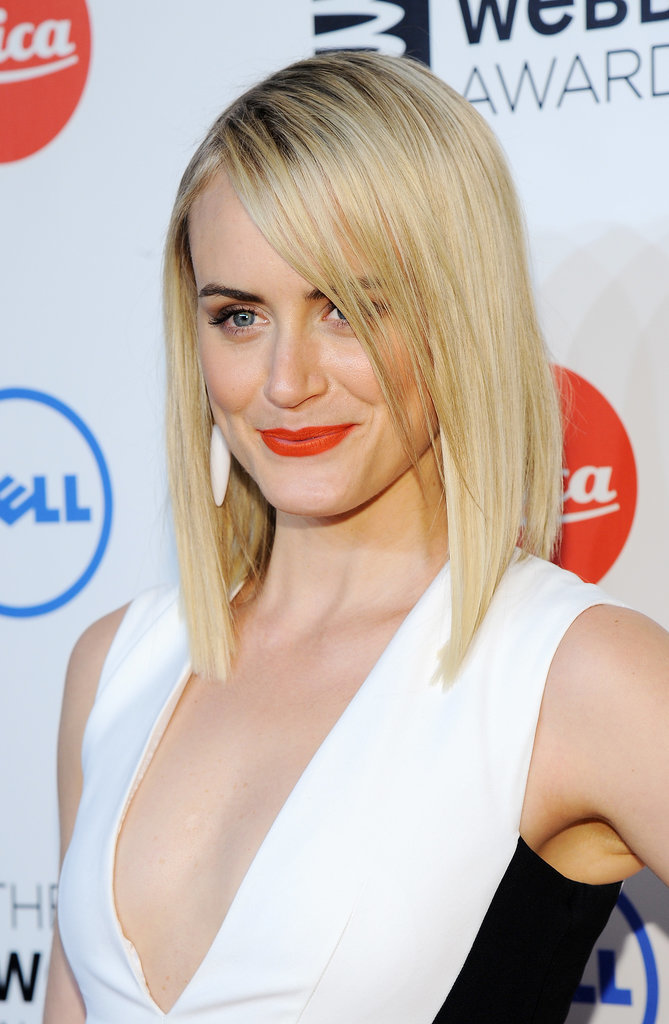 Orange has definitely populated the shelves of all beauty stores, and for good reason too. Orange and coral are wonderful summer colors that look beautiful on everybody, if you just try.
Would you be surprised if I told that if you wanted to rock the bold orange lips, you will probably have to lay off of the eye shadow? The orange is so overpowering that you should really stick to one or the other.
Of course, if you are like me, you find it hard to ditch the eye makeup, neutrals are the way to go. For a daytime look, smudged brown eyeliner and mascara gives a nice edgy look. For an evening look, a bronze and brown smoky look does wonders to give you a fully done face. If you want to be more dramatic, a soft black smoky eye looks good with everything.
If you want a pop of color, pair your orange lips and shimmery bronzer with a clean swipe of blue eyeliner, like Lupita did.
Since orange is warm, it will draw attention to natural redness and blemishes, so make sure to cover blemishes and pair your matte face with bronzer to get a beachy look!
Poppin' Purples
This is by far my most favorite color for lips. It is refreshing and nontraditional. For the bright hues of purple, such as lavender, the rule is the same as above: go easy on the eyes. In terms of blush, I like to pair a light wash of plum or berry tinted blush with the look, even with bright lavender. Most purples have a warm undertone, so pairing a rose or pink blush can work, as long as you are not layering it on.
On the other side of the spectrum, the dark plum has different rules. Most people attribute dark lipstick with the vampire look: a flawless face. With dark and bold lipstick, you want a shine- and blemish-free face. Contouring, highlighting, and blush are put on a slight hold just so your dark lips can have full attention. You can also pair dark lipstick with a lighter blush and smoky eyes for a different evening look.
For a true violet purple, this color really does steal the spot light. For a daytime look, of course try to steer clear of bright eye colors, but also make sure to keep the rest of your head natural, like your hair. Keep your hair super casual so that you are not doing too much. For a nighttime look, a soft smoky eye can be the way to go, but I suggest letting your lips do all the talking with this untraditional look.
 
Makeup is all about expressing your inner creativity. You do not necessarily have to follow the traditional makeup rules if you find something that works for you and looks super awesome! This is just to help you ease into the cool makeup trends without looking like a clown!
What do you collegiettes think about these trends? Appropriate for everyday wear in college? What are your tips and tricks for rocking these bold colors? Let us know!