Coming into my first year at Ohio University, I knew that we were not only known for our parties and Halloweekend, but also for being one of the most haunted campuses in America. Opening a year after the state of Ohio was established in 1804, it's a given that with the area's rich history, there are bound to be some very old ghosts walking the streets of Athens. Before coming to campus, students hear about the supposed hauntings, especially in the old Athens Lunatic Asylum (now called The Ridges), the haunted dorms and cemeteries. Knowing the campus's spooky history, I figured I would hear about paranormal activity, but I never expected to be personally touched by it. Here are just a few personal hauntings I've experienced, as well as some things experienced by others here.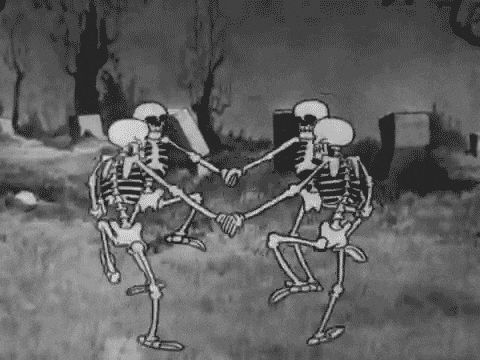 As freshmen, we're the last to pick for scheduling and housing, but I was able to choose sooner than others by living in a learning-community designated dorm. After picking my room on the second floor of Washington Hall, I did some research to learn more about where I would be living for the next year. I found out that Washington Hall opened in 1955, was named after President George Washington and that it was supposedly haunted by an entire women's basketball team. They died in an accident, but had had such a great time on campus that they decided to stay. 
Going into move-in day, I expected some strange things to happen, but not anything too bizarre. Within the first week, though, I woke up to find scratches on my body, including actual broken skin on my shoulder. Oftentimes, I found myself waking up early in the morning with both my sheets and comforter having been completely pulled off onto the floor. I'm not a crazy, restless sleeper, so there's no way I could have caused that myself! Food, tissue boxes and things on my desk were sometimes moved around, and I'd find them in strange spots the next day. Those who lived around me have also had similar strange occurances. They've heard knocking on their windows late at night, had their hair pulled, their music turned off out of nowhere, and just generally experienced so many other creepy things that defy explanation.
Our campus also rests near the Athens Lunatic Asylum, which is supposedly haunted. Overcrowding, inhumane practices and patient deaths eventually shut the center down. While it's used as a museum and space for art students now, students are convinced the building is cursed. One of the best-known legends is of Margaret Schilling, a female patient who disappeared in 1978 and was found dead weeks later on the abandoned top floor with her clothes neatly folded next to her. Some say that she now roams the building along with other patients.
By the time a student graduates, it's almost certain that they will have had a paranormal experience or two while living on campus. Especially after my personal experience after living in a room that's so haunted that it's unlivable, I'm convinced that Ohio University is one of the most haunted campuses in America.