As a (very) recent graduate of Boston College, I know just what it means to be a true Superfan. The Eagles you'll find on The Heights pride themselves on their altruism, athleticism, spirit, and smarts, as well as their ability to take an awesome Instagram of Gasson Hall at night. At BC, our dedication to service is only matched by our dedication to tailgating, and the hunt for a cubicle in O'Neill Library during study days is only as cutthroat as the attempt to secure a Modular Apartment for senior year. BC students may be diverse in their passions, but there are a few things that unite us all as Eagles who bleed maroon and gold. If you're a true Eagle on the Warpath (ooh, ahh!) like myself, you probably will relate to these 38 signs of attending such an incredible school. 
1. You know there is no sandwich more glorious than a New England Classic with a side of frips from Hillside.
2. Except, perhaps, a steak and cheese sub from Lower.
3. You get transported back to the '90s every time you pick a new class schedule.
4. You have TransLoc installed on your phone so you always know where the Comm Ave bus is.
5. And, undoubtedly, you've gotten yelled at by the bus driver for having a little bit too much fun on the Comm Ave bus.
6. You've had your picture taken with your personal acquaintance Doug Flutie.  
7. And of course you have a picture with your good friend Baldwin the Eagle.    
8. You can't stand the Fightin' Irish…
9. …but your loathing for Notre Dame is nothing compared to the feelings you have for Boston University.
10. And nothing gives you greater satisfaction than to see BC win the Beanpot over BU.
11. You know where the best place is to go for a drink…
12. …and you know the best place to get some late-night noms afterwards.
13. You can't imagine living anywhere better than in the Mods.
14. And you can't imagine living anywhere worse than Newton Campus.
15. Besides, of course, CoRo.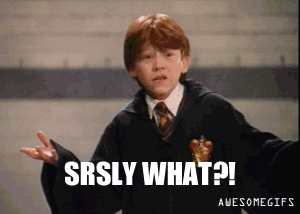 16. You will never understand what this is supposed to be:
17. You're still waiting for the day when this is open more than one day out of the school year.  
18. Or when the movie theater in Cleveland Circle will be open… ever.
19. You know that every night out inevitably ends at Late Night for mozzarella sticks.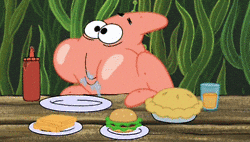 20. Unless you make a pit stop here first:
21. You've experienced what it must feel like to be Harry Potter while studying in Bapst Library.
22. You know the only task more difficult than climbing the Million Dollar Stairs…
 …is surviving a workout at the Plex on a hot day.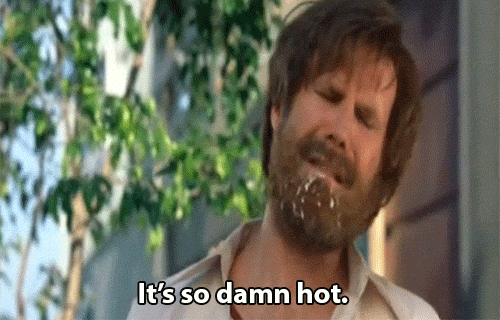 23. Or finding a table at Hillside during lunch hours.
24. The only person you look up to more than this guy…
 …is this guy:
25. You know there's no feeling comparable to buying alcohol at Reservoir for the first time.
26. Except maybe being hoisted up in Alumni Stadium after the Eagles score a touchdown.
27. Or making it on the big screen during a hockey game when "The Devil Went Down To Georgia" plays.
28. You're no longer fazed by construction.
29. Your favorite day of the year is Marathon Monday.
30. You would never think of wearing anything but your Superfan shirt on game day.
31. You've attempted an Eagles Deli Challenge (or you've at least seen someone else attempting one).
32. You can spot a CSOM student from a mile away.
33. You know White Mountain has the best ice cream…
34. …but you still get in heated debates over who has the best burrito. (Chipotle? Boloco? El Pelon?) 
35. You will always go insane when you hear this song...
36. ...and you can probably sing this song in your sleep.
37. You can't imagine a sight more beautiful than this.
38. You know that no matter where you go or what you do after Boston College, you'll always be an Eagle at heart.