Tumblr pink, baby pink, millennial pink––whatever you want to call it, there's absolutely no denying how pervasive the color has been in the past few years. From taking over food trends to dominating our Instagram feeds, this rosy hue has easily established itself as the "it" color of our generation. I mean, it's a good fit––we're bubbly and bright, we live for that #aesthetic life and sometimes, we can be downright vain. But like all things, the reign of millennial pink is ending, and (two!) new colors are claiming the throne. If you're the kind of person that stays one step ahead of trends, you might have already noticed how lilac and the so-called "Gen-Z Yellow" are making their way onto the cultural radar. 
And of course, Rihanna has already embraced it.
Why these specific colors, though? Bustle highlighted Erika Woelfel, color expert for Behr Paint, who explained the significance. "Yellow represents vitality and ambition, traits we're seeing in this upcoming generation of taste-makers." As for lilac, she notes a hearkening back to the pastel obsession of the '50s. "Lilac feels more grown-up than pink and creates a welcoming and calm aura. I think we'll be seeing [more] variations of these dusted plum, amethyst-esque shades."
Feeling inspired to incorporate these hues into your wardrobe? Places like Urban Outfitters and H&M are great shops to get on-trend pieces, like the iconic Kanken backpack you see all over Tumblr. 
Fjallraven Kanken Mini Backpack ($65 at Urban Outfitters)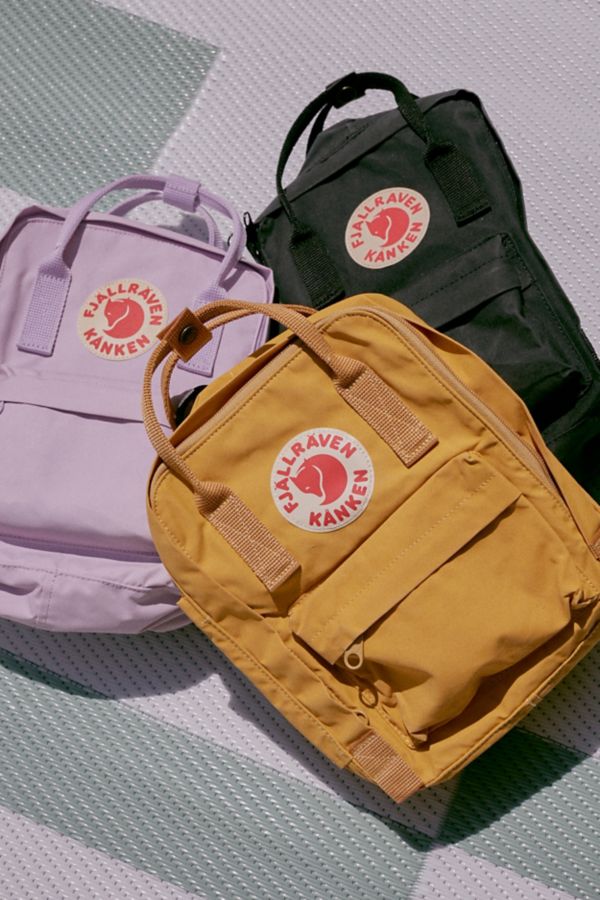 Short Coat ($39.99 at H&M)
What do you collegiettes think? Are you ready for a change of color, or is it millennial pink forever and always?