Good morning Her Campus! With a break-neck news cycle, there is no possible way for you to stay on top of every story that comes across your feeds—we're all only human, after all.
But, life comes at you fast. So grab a cup of coffee and settle in for this quick and dirty guide to stories you might've been sleeping on (like, literally. It's early.)
Leaked Documents From the Pentagon Contradict Trump's Claims About Calling Military Families
Following President Trump's claims last week that previous presidents didn't contact as many families of deceased service members as he had, reports based on leaked Pentagon documents published by Roll Call and the Atlantic suggest that many of the POTUS's claims were false. Documents also suggest that the White House did not have an updated list of military casualties when the president made the comments at a press conference last week — and many military families have confirmed they have only just received letters from Trump after their family members died months ago. Not a good look.
Donald Trump Is Rush-Shipping Condolences to Military Families - The Atlantic https://t.co/f6q2a6yaZ5

— Pam Smith (@KCMktgChick) October 23, 2017
Evacuees in Puerto Rico Are Being Forced to Leave Pets Behind, Or Not Leave at All
Due to federal regulations on planes leaving San Juan, many Puerto Ricans are being forced to leave their pets behind in order to evacuate following Hurricane Maria. The Daily Beast reports that the U.S. government has placed restrictions on cargo in planes to and from Puerto Rico in order to maximize the amount of supplies being brought to the country. Because of this, animals larger than 20 pounds are not being allowed to fly. Pet Friendly Puerto Rico estimates that 2,000 people have already left animals behind as a result of the policy and animal shelters are above full capacity.
Federal Ban Leaves Thousands of Pets Behind in Puerto Rico https://t.co/Op7NlDJffG

— I Am Pet Friendly (@NYCPETFRIENDLY) October 19, 2017
Someone in Germany Stole $60,000 Worth of Sex Toys
The jury is out on what someone could possibly do with that many vibrators, but in any case, Teen Vogue reports that thieves in Germany ran off with $60,000 worth of stolen sex toys from Fun Toys London, which was exhibiting its offerings in Berlin when the robbery happened. Apparently, it's the largest recorded sex toy heist on record — because, you know, this is something that happens regularly.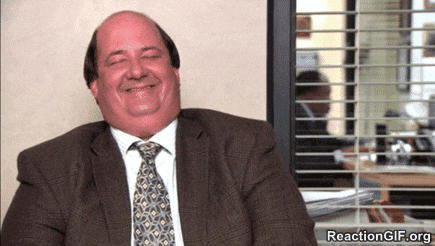 What to look out for...
Katy Perry turns 33 tomorrow, so if you need us, we'll just be over here belting "Teenage Dream" (a classic, TBH) all day long.