Halloween's coming up quick, and you're stressing about what you should be. Of course, in college, Halloween isn't just a one-night event—it's a days-long spectacle, which means you need to have more than one costume for Halloweekend. And that goes for the finishing touches, too! With just these five products, you'll be able to reinvent yourself from costume to costume—don't spend a penny more!
1. Falsies
Ardell Natural Demi Black Lashes ($4.99, ULTA)
Halloween is all about the drama, and nothing does that better than a good set of falsies!
2. Dark red lipstick
Urban Decay Cosmetics Matte Revolution Lipstick in Temper ($22, ulta.com)  
Intensify your lips with red—and in a pinch, this can double as fake blood, too.
3. Liquid eyeliner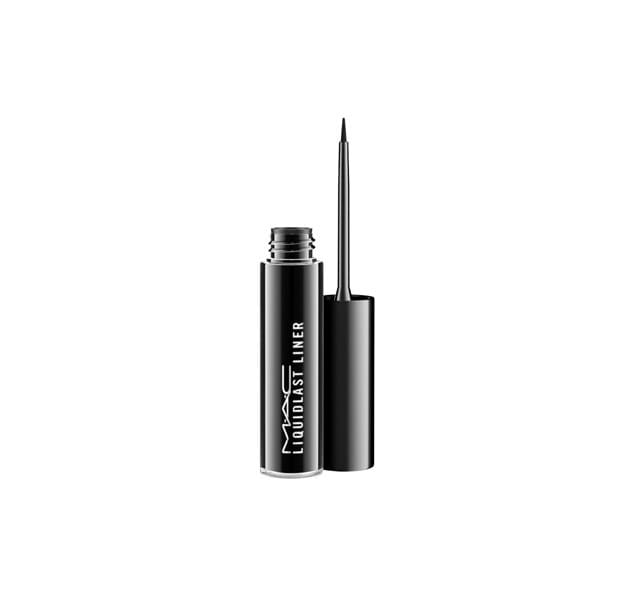 MAC Liquidlast Liner in Point Black ($21, MAC)
Draw on kitty whiskers or a dramatic cat eye if you need a quick costume on the fly.
4. White eyeliner
Urban Decay 24/7 Glide-On Eye Pencil in Yeyo ($20, ULTA)
White eyeliner is especially versatile during Halloween—use it to create a pop art look or a ghostly pale face.
5. Eye glitter
Urban Decay Heavy Metal Eyeliner ($20, ULTA)
Whether or not you're the type to rock a glitzy look on the regular, Halloween is the perfect time to play it up! You can use it to glam up any costume—scary, girly or anything in between.