In an age when you can buy cheerios through the Internet, it was only a matter of time before online dating became the new dating. Nowadays it feels like there are billions of ways to find a SO online. Everything from websites that claim to find your soul mate, to the infamous Tinder offer avenues for dating at your fingertips. But with online dating comes a lot of skepticism and fear—can you say "Catfish?"  Like anything new, you might be hesitant to try it out, so here are some ways to make sure your experience is safe, fun…and hopefully successful!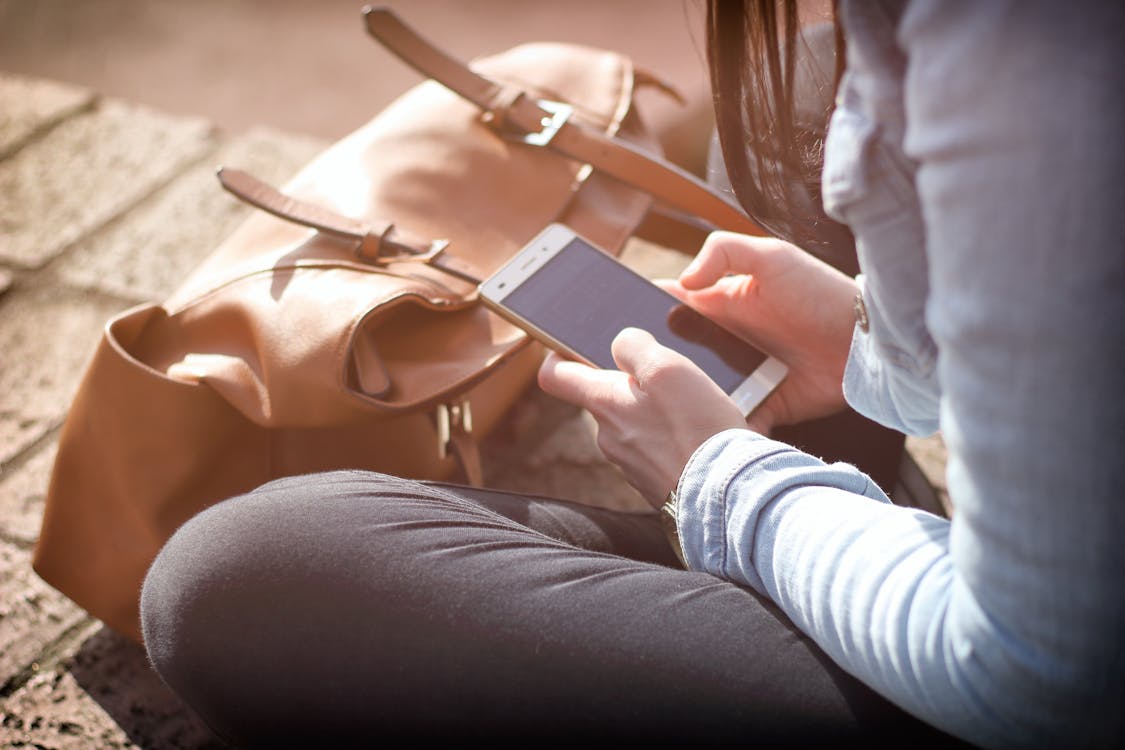 1. Know your dating site/app
There are TONS of dating websites and apps out there, but finding the right one for you can make all the difference. Let's get real for a second: chances are you're not going to be on eHarmony if you're a college student. A lot of those sites have a put-a-ring-on-it mentality that you probably won't feel comfortable with. Instead, stick with more low-key outlets. "Chelsea Jackson, a junior at Iowa State University who says, "I've been using Tinder for the last four years, I've used Bumble periodically and OkCupid once. I've learned that using a dating app really just depends on the people in your area, seeing as I've experienced the good, the bad and the WTF." You can always go for the basic Tinder or Bumble, but don't be afraid to check out other similar apps like Coffee Meets Bagel or Friendsy. Take these apps on test runs and find out which one you prefer.
2. Use your gut
If it seems too good to be true, it probably is. Be realistic, if you happen to find a 6'3" Australian man with chiseled abs that doesn't have the last name 'Hemsworth,' it's probably a scam. As much as we hate to admit it, there are definitely some creeps out there. If it feels like something is off, then don't sweat it and move along. There are plenty of fish—which is also another dating app – for you to check out!
3. Screen out duds
It's normal to be hesitant about meeting a blind date for the first time, and online dating is no different. So take some time to get to know them through texting. The best part about dating online is that you'll never be on a blind date where you discover that you have absolutely nothing in common after two minutes. Having the option to get to know someone before meeting them lets you screen out the spark-less interests before you set up an actual date.
4. Do a little stalking
We're not talking FBI-level, just your basic social media stalk. Check to see if you have mutual friends, and use their social media to get an overall vibe. If they seem non-existent on the Internet, proceed with caution. You never know whether they're just low-key or lying, so always keep your guard up. Also remember that although social media is a good indicator of whether they're a decent prospect; don't write them off solely based on Instagram…not everyone can be photogenic.
5. Expect a few weirdos
The Internet is home to losers and douches—it a simple fact. What's easier than hiding behind a screen while you play out all your f*ckboi dreams? Be aware that you will encounter a few of these dudes. But remember that whether it's online or in reality, they will always exist. At least you won't have to deal with them in person. *Swipe left*
6. Remember why it's so great
Online dating is still dating, so it comes with all the same risks but it can be a great outlet. It's the perfect option for anyone who gets nervous meeting someone new, or just doesn't like the whole, "girl walks up to guy at a bar" thing. Plus it's a noncommittal option that lets you have control of the situation. At the very least, all you're doing is having a conversation—no strings, no awkward pauses.
Online dating might not be for everyone, but if you're smart about it, it can pay off. It's not a perfect science, but if you make sure you're staying safe about it there's no reason not to. After all, if you are hesitant but try it out anyways, chances are there's a guy on there that feels the same way too.