When you are looking at where to apply to college, one of the most terrifying numbers to look at is the acceptance rate. But, don't let that scare you away. If you apply and get into a very competitive school, you are probably a little worried about what to expect. Maybe you are even thinking, "If it was that hard to get in, staying in is probably way harder!" Well, fear no more ––we spoke to some collegiettes and experts to find out all the things you need to know before deciding if going to a highly competitive college is right for you.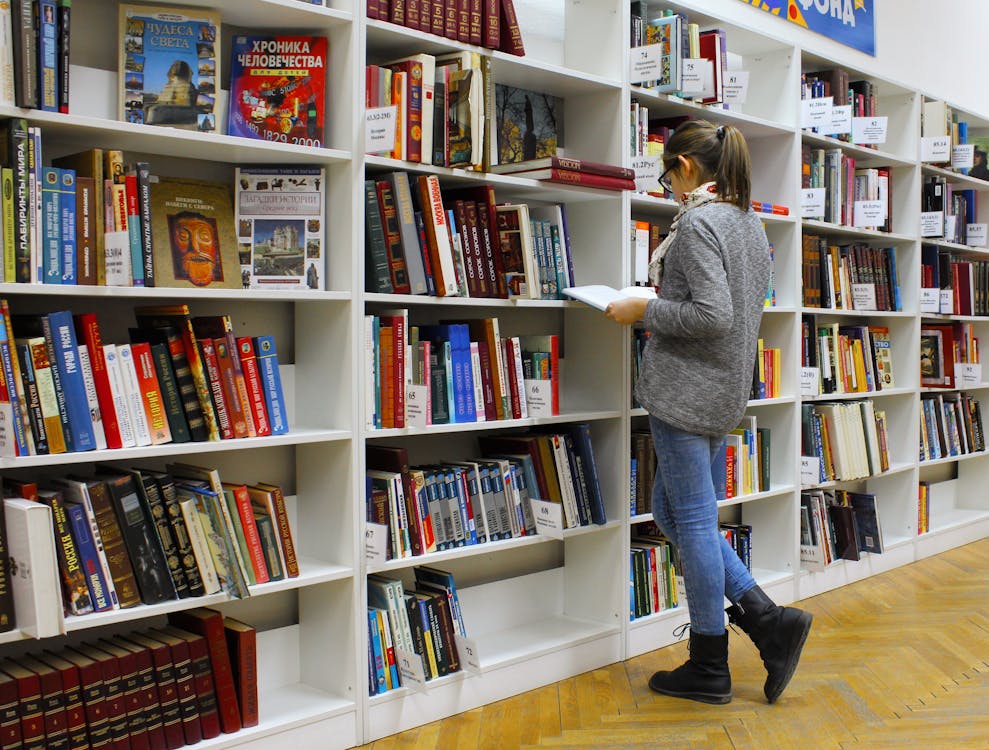 1. Get ready to register for classes weeks ahead of time
When you go to a very competitive college, getting into the school isn't the only thing that is going to be difficult.
For Sarah Greenstein, a senior at NYU, her first two years of registering for classes was basically like TheHunger Games. "For my school, everyone gets assigned a registration time according to their academic level and what program you are in," she says. "For me, I am in the College of Arts and Sciences, which is the biggest, so when I was a freshman I basically had the last possible registration time."
Sarah had to be ready to click register the second that her time came around. "Even as a freshman, everyone wanted to get into certain classes in order to fulfill requirements but because we were brand new to the school, most times the elective classes we wanted when to seniors," she adds. Alternatively, she had to pick other classes because the ones she wanted filled up so quickly.
Sarah recommends pre-collegiettes who will be competitive colleges prepare a few different versions of your schedule, just in case you don't get the classes you want. "I love going to a competitive school," she says. "It challenges me to do better academically, but I seriously wish registering for classes didn't give me a panic attack every single semester." Amen, sister.
2. The student body might be pretty homogenous
Whether that means racially, socially or economically, when you go to a competitive college you will most likely be surrounded by people who are very similar to you. At Harvard, where the acceptance rate is only 6 percent, according to College Board, 42 percent of students are white, 20 percent are Asian, 10 percent are Latino or Hispanic and only 7 percent are black or African American.  
Sometimes, it's not just the students that are similar. A Princeton report for 2014 shows that out of all full-time professors, 84 percent were white. Only one percent were Hispanic. 
3. Get ready to work extremely hard
While all universities are competitive, when you go to a school where the acceptance rate is less than 10 percent, it is pretty likely that there will be lots of competition. Whether it's applying for classes or getting good grades, everyone in the school will be in it to win it.
Beth Haymaker, an academic advisor at NYU, says that many recent high school graduates struggle with the transition from high school to college. "Much of the transition feels very strange to students given that the educational environment prior to college is much more structured," she says. "They need to learn to manage their time and to do their coursework independently." It doesn't just stop there ––you also have to learn how to manage life independently and in a healthy way.
Many students haven't learned that yet. A study from the American College Health Association found that more than half of college students have experienced "overwhelming anxiety" sometime over the past year and "more than 30 percent of them said they have felt so depressed that it was difficult to function." Nearly 40 percent said they "felt things were hopeless." This study is for all university students in the United States.
Now, imagine how much higher those numbers are for highly competitive schools. 
4. It's not for everyone
Going to a competitive college is hard. It's a lot of work and you are going to be stressed, anxious and probably hate certain moments of the four years you spend there. Find things you enjoy learning about and you won't mind spending several hours in the library every once in a while. But, if you find that you are truly unhappy, it is crucial to understand that going to a competitive university is not for everyone.
Although it may look great on paper, you have to look at your priorities and truly think about if it is worth it. Kirsten Sheeren, a recent graduate of the University of North Carolina, walked away with a world-class education but she was often miserable because of the stress, the type of people she was surrounded by, and by her overall experience. Although Sheeren got to study what she wanted to, at the end, it wasn't worth it.
If you make the decision to go to a competitive college, make sure you know what you are getting yourself into. At the end of the day, four years can feel like a pretty long time.