Whether you've chosen to pursue a career that requires an advanced degree, or just decided you're not quite ready for the "real world" yet, either way, you're scoping out grad schools, GRE test dates and trying not to freak out. How exactly do you manage your already busy life and prepare for the exam? We spoke to some test-prep experts and GRE survivors to find out.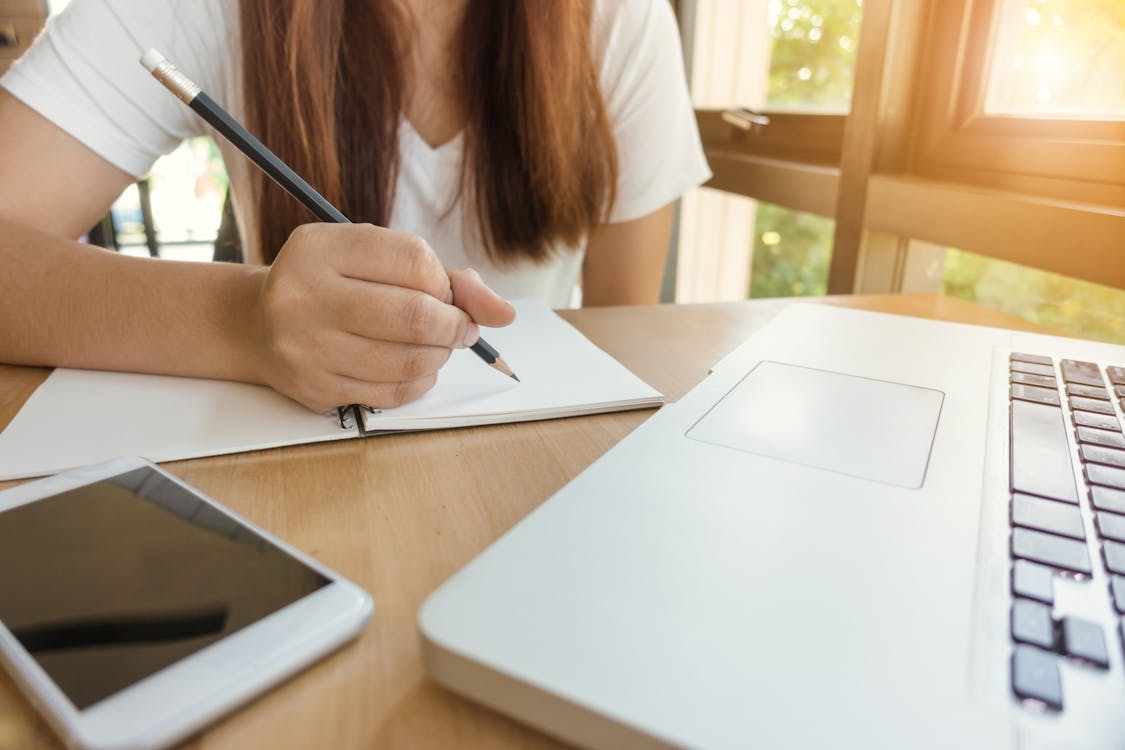 1. Take a practice test
This may sound like a no-brainer but Dawn Piacentino, Senior Director of Communications for the GRE, says the one of the biggest mistakes students make is thinking they don't have to study.
"At a minimum students should download a POWERPREP™ online," says Piacentino. "There are two practice tests available for free. The [online practice test], look and feel exactly how you'll...take [the test]." Reviewing the structure of the exam is a major key to boosting your confidence and performing well. Piacentino says test-takers who are unfamiliar with the test can waste time trying to figure out the directions instead of actually answering the questions.
In addition to the practice exams, there's even a free refresher course for the quantitative (math) section. You'll be able to brush up on basic arithmetic, algebra, geometry and data analysis.
To access these free tests, make an ETS account and visit the GRE online shop. Add the free POWERPREP tests to your cart, then treat yourself to a some coffee using the money you saved.
2. Make test prep a part of your every day life
 Kaplan Director of Academics Dennis Yim has been teaching GRE and GMAT courses for over a decade and says test-takers need to change the way they approach the exam.
"Students have been trained to study in short increments, and that's a very challenging situation to be put in," says Yim. "The GRE is unlike any exam they've ever taken. That's where our value comes in as instructors and coaches."
Yim says trying to commit to 2-hour study sessions every day can be discouraging. He recommends stopping a study session as soon as you get five to seven questions wrong. "You now have something to explore deeper. Embrace your mistakes, and build a road to success...understand[ing] your personal needs," he says.
Yim says Kaplan suggests devoting at least 100 hours to test prep and spreading it out over a period of time, typically one to three months. If you are just starting out, Yim recommends taking a practice test (seriously, take the practice exam) to know know where you stand and what your weaknesses are.
Kaplan also offers free test prep, in-person or online with live instructors.
3. Pencil in some self-care into your planner
Melissa Alexander, a graduate student at Sacred Heart University, was working part-time while trying to study for the GRE and getting used to post-grad life. She used a mediation app to decompress when she became overwhelmed. "I also made exercise a priority for my mental and emotional health. I went for neighborhood jogs or lifted weights at the gym at least four times a week," she says.
This tip is applicable to all parts of your life, not just during GRE prep. Join a club just for fun or drop into an improv class, anything to switch up your routine and give your mind some rest. It's important to give yourself time to recover (and occasionally binge-watch your latest TV obsession).
4. Realize it's not the end of the world if you don't get a perfect score
Juliana Chuffo, North Carolina State University, took the exam twice, and almost considered taking it a third time. "I certainly had freak-out moments my second time around when basically the future of my graduate school entry and thus my career rested on how well I did on the test," she says. "But at the same time, I felt confident in myself because I put in the work and had already taken it once before, so I wasn't going in completely blind. It wasn't difficult for me to prioritize making time to study and prepare for the test."
Dennis Yim tells his students to not put the test on a pedestal or look at it as an all-or-nothing situation. "The GRE is challenging, but also predictable. Take it one step at a time...and realize you don't need to be a mathematician or walking dictionary. It's about critical thinking," says Yim.
He says the GRE can opens doors and show graduate schools how you compare to other candidates, but it isn't the only portion of your application, and he's totally right! Don't forget your essays, personal statement and interview are just as important and give you a chance to showcase your passion and personality. "Vet schools, business schools, even Harvard Law School accepts the GRE. The competition is very diverse, but understand you are unique and should focus on your individual needs," says Yim.
Juliana was satisfied with her test scores the second time around and is now enrolled in a Masters of Social Work program at NC State. "Just know that there are infinite second chances when it comes to education and career," she says. "Don't stress yourself out too much about a test because if you're passionate about something, every day you put in time and effort is one day closer to you achieving your goals."
Preach, sister. Now go study and kick butt.