A federal judge in Louisiana dismissed the lawsuit brought against Black Lives Matter on Thursday, ruling that because BLM is a social movement and a hashtag, it can't be sued.
The lawsuit was initiated by an anonymous police officer in late 2016 after he was injured during a protest in Baton Rouge last year, according to the Baltimore Sun. The officer sued both BLM and a well-known activist, DeRay Mckesson.
NPR reports the officer alleged he was injured during the protest turned "riot" after an unknown protestor threw a piece of concrete or a "rock-like" object that ended up hitting him. The officer lost teeth and suffered injuries to his jaw, brain and head as a result. The protest was over a deadly police shooting in Baton Rouge last year that resulted in the death of Alton Sterling.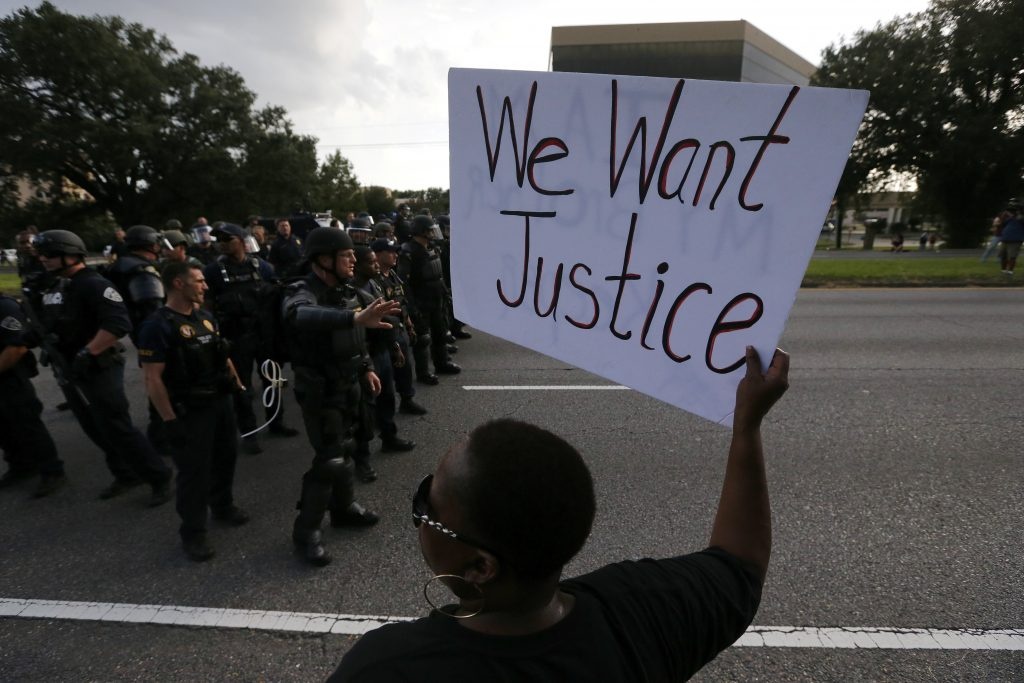 The officer's lawsuit argued that BLM, as a "national unincorporated association," could be sued. Mckesson was deemed BLM's "leader and founder" and "in charge of the protests" and was also alleged to be guilty of the officer's injuries. The officer added two more parties to the lawsuit this summer, including Black Lives Matter Network, Inc., another group associated with the BLM movement, and the hashtag #BlackLivesMatter, according to the New York Times. But Chief Judge Brian Jackson of the Baton Rouge District Court came to a different conclusion after reviewing the case.  
"'Black Lives Matter,' as a social movement, cannot be sued, however, in a similar way that a person cannot plausibly sue other social movements such as the Civil Rights movement, the L.G.B.T. rights movement, or the Tea Party movement," Judge Jackson said in his ruling.
He did, however, recognize that individuals or groups associated with the movement can be sued and potentially found guilty. As for the hashtag being included in the lawsuit, Judge Jackson was not impressed.
"For reasons that should be obvious, a hashtag – which is an expression that categorizes or classifies a person's thought, is not a 'juridical person' and therefore lack the capacity to be sued," Judge Jackson said.
He also criticized the officer's decision to include the BLM movement and hashtag in his lawsuit.
"Plaintiff's attempt to bring suit against a social movement and a hashtag evidences either a gross lack of understanding of the concept of capacity or bad faith," Judge Jackson said.
Mckesson was also cleared of charges following the judge's conclusion that Mckesson "solely engaged in protected speech" at the protest.
"It's clear that I did nothing wrong that day and that the police were the only violent people in the streets," Mckesson said after the ruling. "The movement began as a call to end violence, and that call remains the same today."