Dressing sexy can be scary, but it doesn't have to be! That's why we made this little guide: to show you how to step into dressing sexy. It's so much more than just showing some cleavage. Despite what you might've heard, dressing sexy has nothing to do with looking good to get a man (or a woman). Looking sexy is all about how you feel, and feeling sexy is all about owning who you are, inside and out. So let's serve up some self-love here and show you how to dress as sexy and gorgeous as you feel.
Start subtle
When it comes to dressing sexy, you don't have to show a ton of skin, if that's not what you're comfortable with. Start out by embracing subtlety. One way of doing this is by picking one part of your body that you want to show off. For example, try a top with shoulder cut-outs. It's subtle, sexy, classy and most likely, a place you won't feel awkward exposing. Another way to embrace the subtlety of being sexy is by just feeling good about your outfit.
"In order to feel sexy and confident, you need to feel comfortable in what you're wearing," says Megan McGunigle, a junior from Providence College. Which brings us to our next point…
Be confident
Confidence is the most important part of feeling sexy. And if you feel sexy, your look will follow suit, no matter what you're wearing. But in terms of dressing to feel confident, fit is so important. When you're wearing clothes that fit you properly, you're going to feel great just because of that. Shoes are also a great place to explore dressing sexy in a way that doesn't feel too risky.
"I feel sexy when I am wearing my over-the-knee black boots and jeans," says Madison Freeman, a junior at Loyola University Chicago. Sometimes feeling sexy has literally nothing to do with what you're wearing, though. "I feel sexy when I spent all day at work, and I get off to go have drinks on a rooftop with my best girlfriends," Madison says. Looking sexy has so much to do with feeling good about yourself. 
Get comfortable
It seems almost every woman, despite what she's actually wearing, feels sexy when she's in an outfit that she likes wearing and feels comfortable in. When you're feeling self-conscious, tugging and readjusting your outfit, you feel far from sexy. So why not wear something comfortable? We're not talking t-shirts and sweatpants (though that can be sexy, too). We're talking about an outfit you feel really, really good in. Like, I-can-rule-the-world-and-still-eat-Oreos-in-this kind of good. And that outfit will be different for everyone. For some women it's an LBD, for others it's their favorite pair of skinny jeans. It doesn't matter what the outfit is, so long as you feel like you can celebrate yourself in it. Natalie Pistone, a senior at Maryville University, says wearing maxi-dresses with a handkerchief hemline makes her feel like a princess.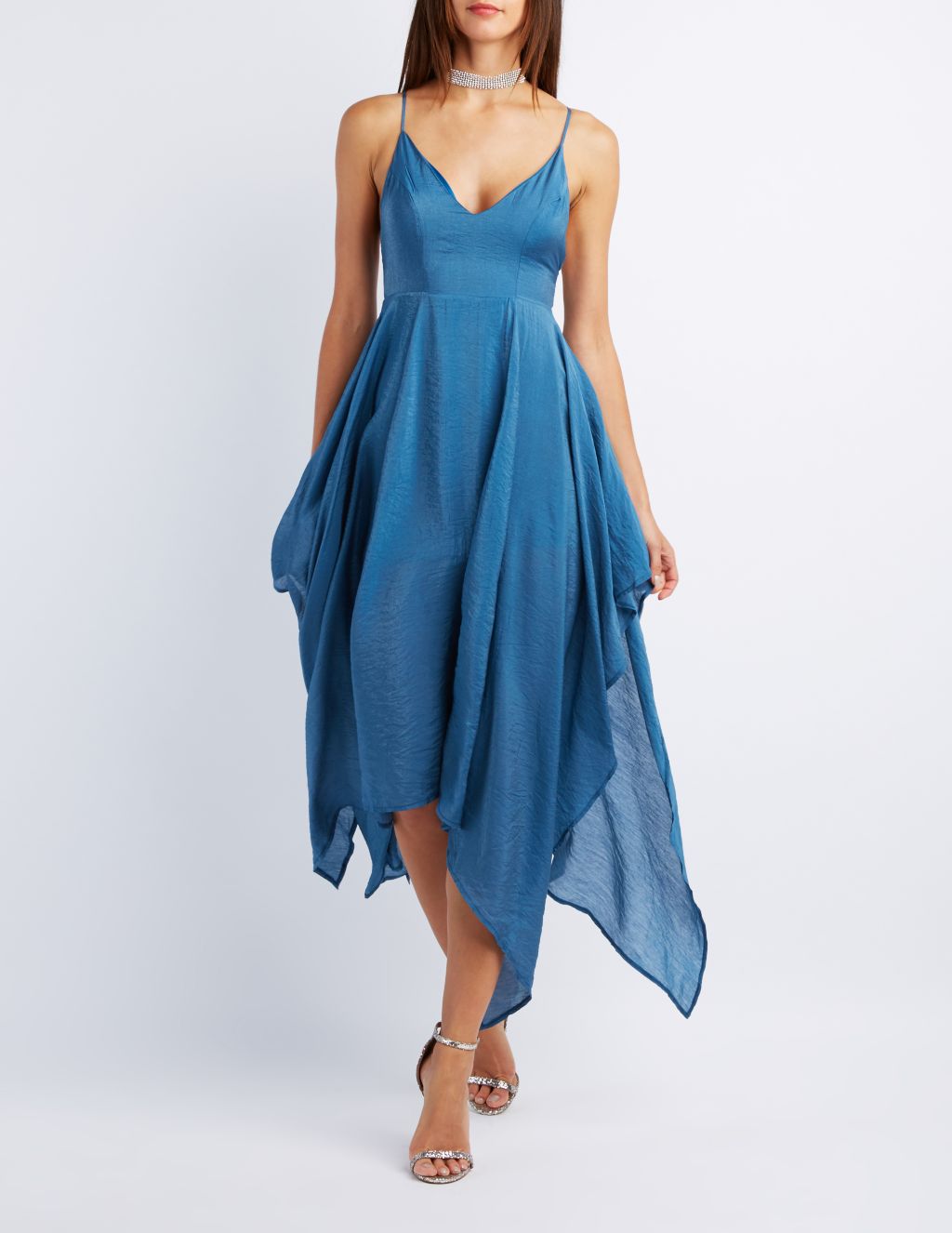 "Even though this is super opposite of most people's 'sexy,' I feel most comfortable and therefore sexy in higher necklines," she says. "If I'm thinking about my dress laying right or the scoop-neck being too deep, I'm not going to be able to be myself." And the best way to look sexy is to feel like yourself.
Step out of your comfort zone
Once you've decided to explore dressing sexy, try kicking it up a notch. Of course, you still don't have to show a lot of skin to do this. It's all about being open to trying new things. Some of the sexiest outfits are made up of pieces you might not have thought you could pull off. Take it from Ashley Ortiz, a senior at the University of Puerto Rico ­– Río Piedras. "I was looking for formal dresses and came across one with a plunging neckline," she says. "At first, I hesitated because it showed too much cleavage (for what I was used to), but I ignored that. It was also the first moment I felt sexy but comfortable at the same time, and that's what it is all about." 
So if you find yourself at the mall, staring at this one garment and questioning if it would work for you, grab it and take it to the dressing room! The worst that can happen is you'll try it on and think absolutely not. You might find, though, that this new and exciting top or pants or dress actually makes you look and feel sexy as hell. But this new and exciting style is hard to find within your comfort zone, especially if the word "sexy" does not reside in the looks section of your comfort zone.    
And that's it! It is just that easy to begin dressing sexy. It might make you feel uncomfortable for a hot second, but once you just go for it, there will be no stopping you and your fashion prowess.