Tired of going to your usual "sorority squat" and "skinny arm" pose during group pics? Here are a few adorable group picture ideas for you and your sorority sisters to try during your next photo shoot!
1. Throw what you know!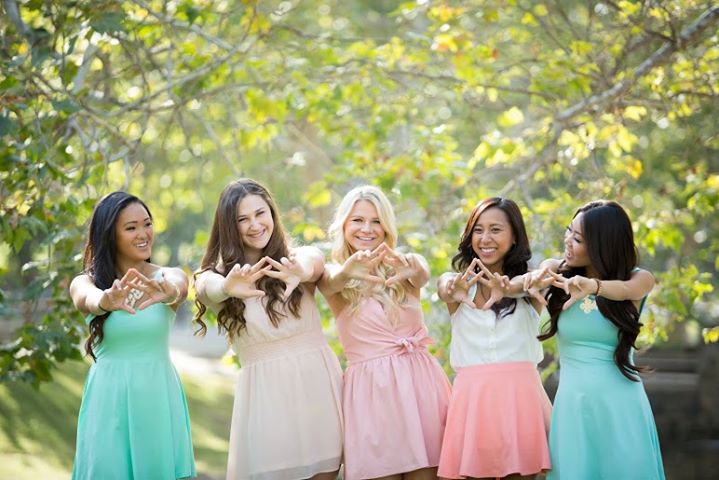 2. Get some glitter involved.
3. Here's a wall sit we wouldn't mind doing. 
4. Your sisters have always got your back—including piggyback rides.
5. Colorful tank tops are perfect for a rainbow pic.
6. Make the ultimate ombre lineup with your sisters.
7. Sisters on sisters on sisters!
8. Blow everyone away with this cute confetti...
9. ...or these bubbles!
10. Balloons are the perfect accessory for a beautiful and unique group photo!
11. Show everyone the size of you and your sisters' hearts.
12. Don't be afraid to turn your backs to the camera.
13. Are you even in a sorority if you don't have a pic with your sisters lying in a perfect circle?