Pizza lovers, unite! If you've been looking for some extra motivation to run your next 5k, then look no further than the NYC Pizza Run. Yup, that's right—you read "pizza" and "run" in the same sentence! After seven years in the East Village's Tompkins Square Park, the 8th annual NYC Pizza Run will take place in Brooklyn's Fort Greene Park on Sunday, September 17th.
So how exactly does this event go down? Registered participants will navigate a 5k course, stopping to eat two slices of pizza at checkpoints throughout the course. Admission to the event includes a NYC Pizza Run t-shirt, two slices of pizza, prizes for top finishers, a Pizza Run goodie bag and a free drink at the after party. And the best part of the event? (Besides the free pizza, of course.) A portion of the proceeds from the race will be given to the Juvenile Diabetes Research Foundation (just in case you needed another great reason to run for pizza!).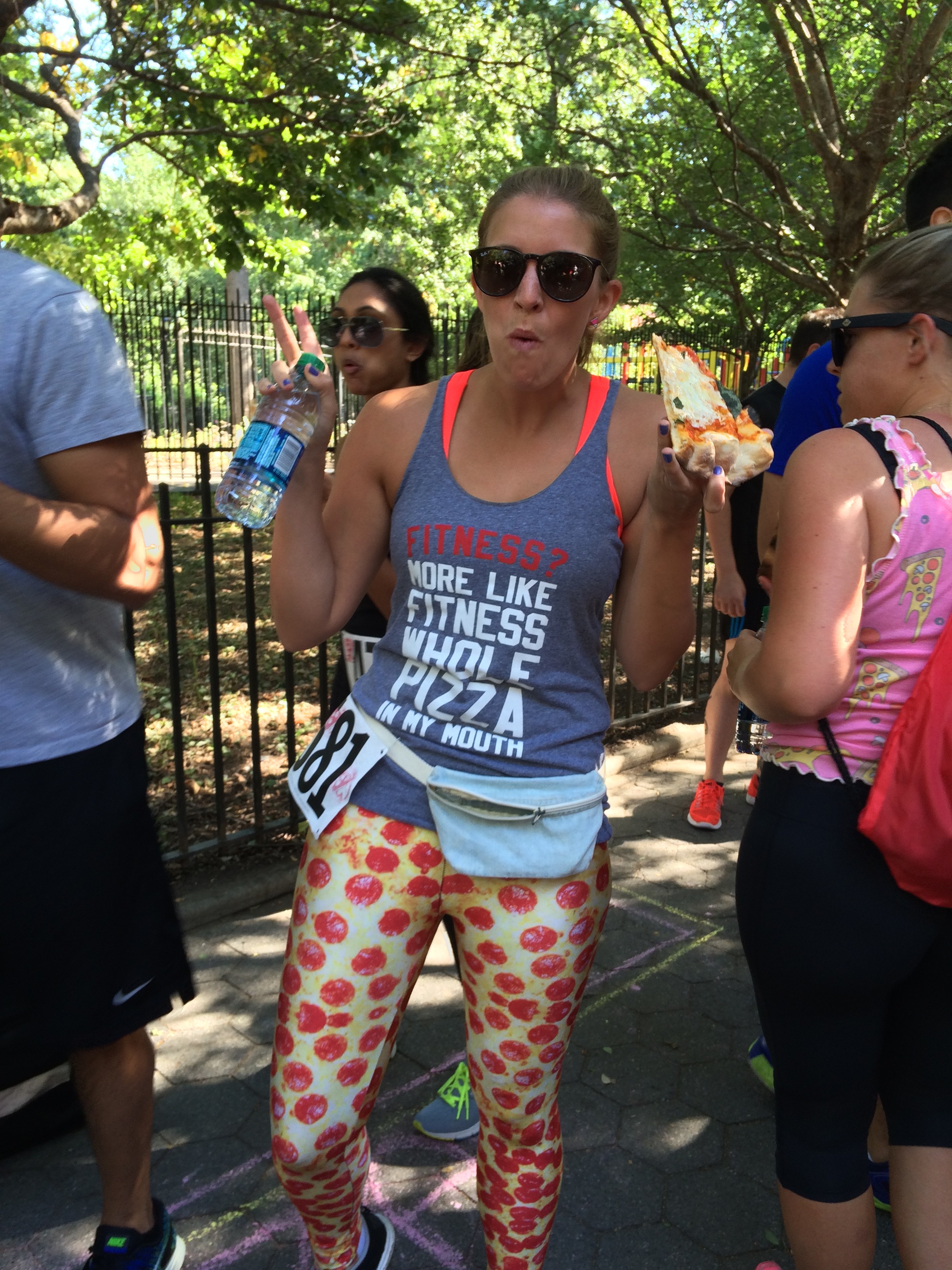 This unlikely pairing is certainly what dreams are made of for pizza and running enthusiasts—so much so that the event is sold out! Don't to be too disappointed just yet, however. For those of you who are absolutely dying to take place in the event this time around can join the race's waitlist, but you'll want to act fast! Five participants will be chosen from the waitlist at random in the week prior to the event.
If all else fails, you can always spend the next year training for this 5k— and ya know, eating lots and lots of pizza.