As if Martin "Pharma Bro" Shkreli, the former hedge fund manager and pharmaceutical executive who hiked up the price of the life-saving drug Daraprim by a whopping 5,000 percent (from $13.50 to $750 per pill), wasn't already a total creep, then just wait until you find out why he's being sent to jail—again.
Shkreli, who before this week was set free on a $5 million dollar bail while awaiting sentencing for fraud, has been deemed a threat by Judge Kiyo A. Matsumoto at a hearing in Federal District Court in Brooklyn on Wednesday due to a Facebook post he made about Hillary Clinton's hair.
Now hear me out, because this s--t is creepy AF.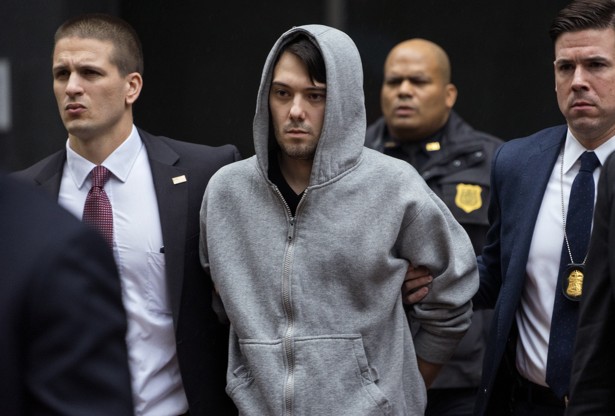 Shkreli took to Facebook and made two posts, the first on September 4, offering $5,000 to any of his followers who could "grab a strand of Hillary Clinton's hair" while she's on her book tour. Soon after, Shkreli edited the post, saying that he meant for it to be "satirical" before removing the posts altogether. 
However, the damage had already been done, and Matsumoto revoked his bail as prosecutors held that the offer could be taken seriously by one of his followers. "That is a solicitation to assault in exchange for money that is not protected by the First Amendment," Matsumoto said at the hearing.
Shkreli will be held at a federal jail in Brooklyn, and I will be taking a scalding hot shower to wash away all these disturbing feels.