Sometimes it seems like fashion trends are changing so quickly, it's impossible to keep up. Online shopping has allowed for us to expand our options, and try unique things that are outside the limits of our local malls. However, with so many options to choose from, its hard to determine what trends are actually popular for the season, instead of just for a brief moment after being spotted on an A-list celebrity. 
Luckily Polyvore, a site dedicated to all things fashion, has your back. They recently shared a list of the top fall items that are spiking in searches, making it possible for us to finally know what everyone will be wearing come Pumpkin Spice Latte season. Here's what we know will be trending:
Plaid Blazers 
Celebs like Cara Delevingne and Gigi Hadid have made this classic, vintage-feeling blazer popular again. So popular, in fact, that plaid blazer searches have increased 650 percent since this time last year! Check out our picks that will give you the perfect model-off-duty aesthetic.
1. Trina Turk Juno Plaid Cape Blazer ($129.97 at Nordstrom Rack)
Doesn't this seem like something straight out of Clueless?
2. Plaid Shirred Sleeve Blazer ($44.17 at Torrid)
The quarter-length sleeve puts a fun twist on this classic style!
3. Checking In Plaid Blazer ($70 at Nasty Gal)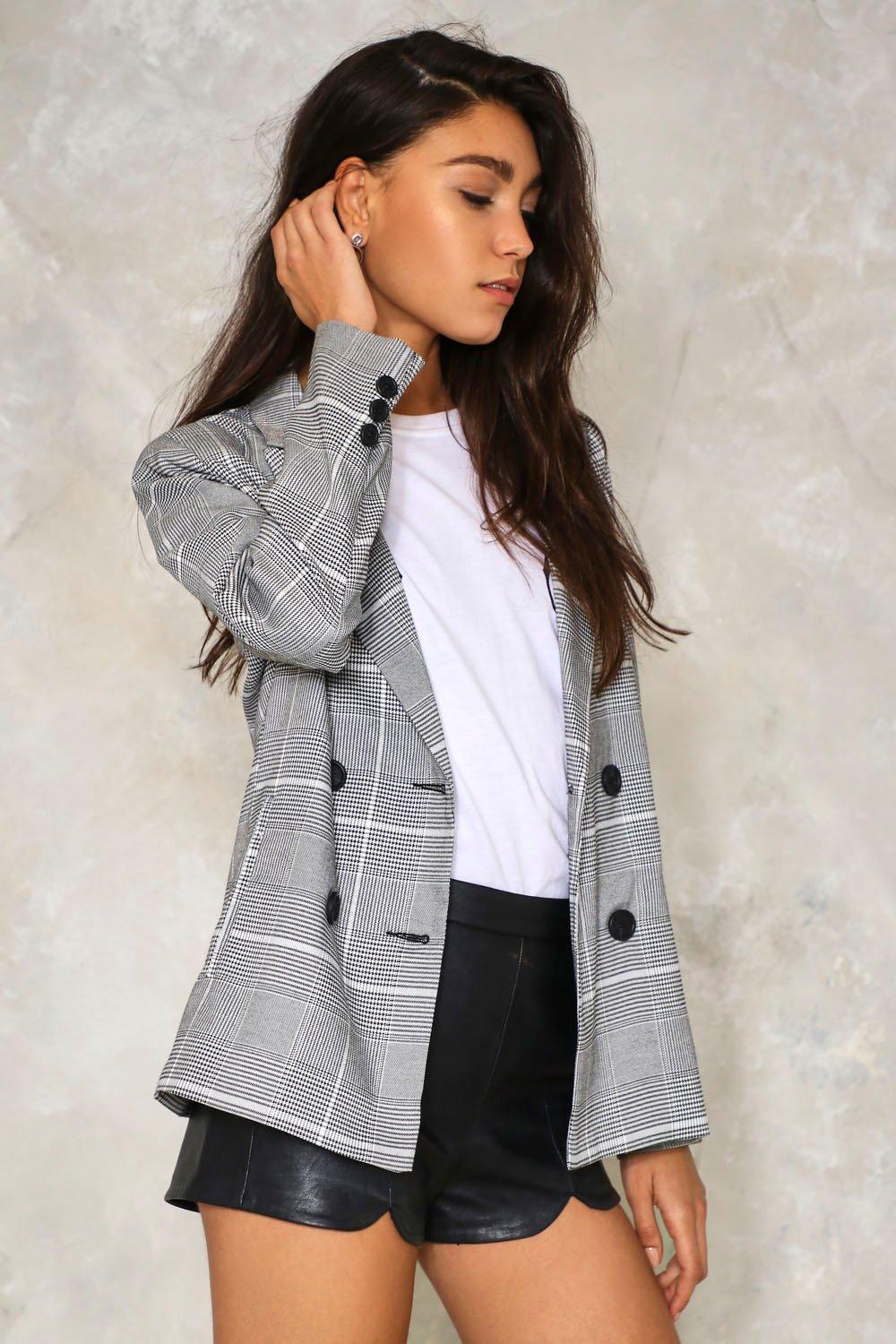 Look dapper on your first day of school with this structured piece.
Baker Boy Hats
Unsure of what a baker boy hat is? You're not the only one. Searches for these hats are very reminiscent of Kiera Knightly in the early 2000s, and have increased 457 percent in the past year. Definitely the perfect accessory! Here are some of our favorites.
1. Brixton Fiddler Cap  ($47 at shopbop)
Retire your beanie from high school for this stylish hat.
2. Men Women Vintage Knit Cotton Beret Cap Stripe Hat Winter Warm Folding Newsboy Cap ($22.29 at Newchic)
Pair this with your plaid blazer for a very British look. 
3. Newsboy Cap ($14.17 at Torrid)
Who else agrees that this hat looks considerably more expensive than its price tag?
Knee Length Denim Skirts
Real talk, we're really hoping this trend pushes denim miniskirts out. They're very uncomfy, and now we'll no longer have to endure the stress of shaving above the knee seconds before having to leave the house. Searches for these skirts have increased 316 percent in the past year, so check out some of the best!
1. Hudson Remi High-Rise Denim Pencil Skirt, Indigo ($68 at Neiman Marcus)
Perfect to wear from class right to a casual party at your sorority house!
2. Nobody's Denim Siren Skirt Entourage ($159 at FarFetch)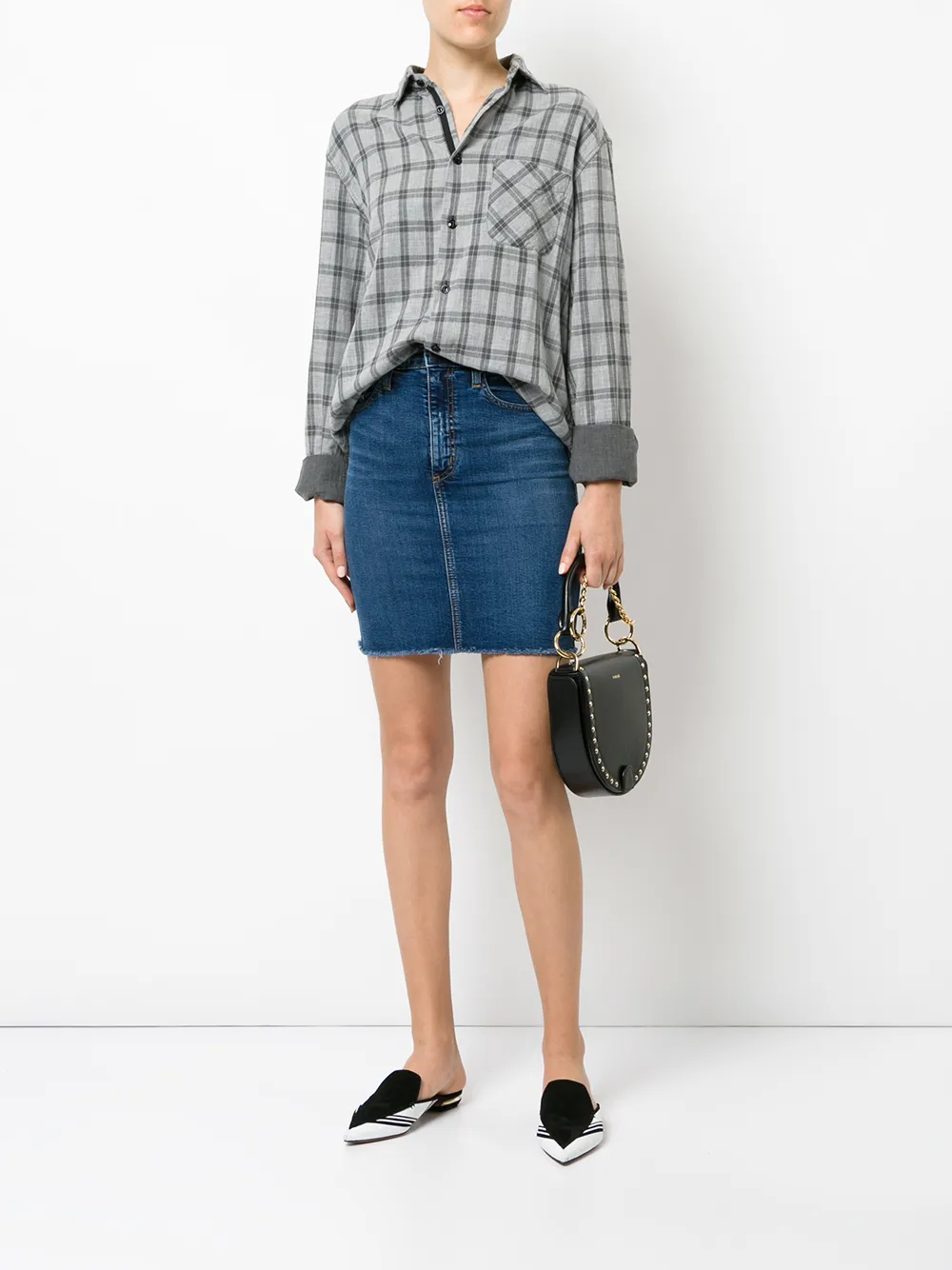 The slightly frayed edge makes this structured skirt a lot more casual. 
3. Marvelously Midi Denim Skirt ($29.99 at Modcloth)
Who would have thought that denim could be so girly? 
Black and White Striped Pants 
This style ensures that your pant don't remind anyone of a prison uniform (or Beetlejuice). People have started to quickly realize that these pants are actually flattering and totally versatile, thus why searches for them have increased by 163 percent in the past year. We recommend the looks below.  
1. Mixed Striped Self Belted Pants ($16.99 at Romwe)
This pair is very Hamptons-chic.
2. Theory Korite Visaya White and Denim Blue Stripe Straight-Leg Linen Trouser ($119.30 at Brand Outlet)
The elastic band makes these pants look SO comfortable, and they're certainly a step up from sweatpants!
Ruffle Wrap Dresses
With fun patterns and styles, these certainly aren't your mother's wrap dresses. Maybe that's one of the reasons why searches for wrap dresses have increased 133 percent since last fall! Below are our favorite styles. 
1. Daytime Dapper Wrap Dress in Navy ($84.99 at Modcloth)
Using multiple patterns ensures that this classic polka-dot dress doesn't appear too dated. 
2. Petite Ruffle Front Tie Waist Fit And Flare Dress ($39.90 at Express)
This dress is in a gorgeous millennial pink… could you find something more on trend for this season?
3. Ruffle and Bustle Wrap Dress ($69.99 at Modcloth)
So vintage-chic! 
Superga Platform Sneakers 
Searches have increased by 110 percent for these sneakers. Stan Smiths and Converse, you might have a run for your money. 
1. Superga 2790 Platform Lame Sneakers ($40.05 at shopbop)
These glittery shoes are sure to get you noticed wherever you go.
2. Superga Platform Lace Up Sneakers ($81 at Farfetch)
This pair is totally reminiscent of summer. NEED.
Black Faux Fur Coats 
Love the look of a fur coat, but not the use of real fur? Faux fur is your best option! People are starting to quickly realize that faux is the way to go, and searches have increased 29 percent since this time last year. 
1. My Chic Faux Fur Coat in Black ($59.93 at Chic Wish)
 There is nothing more classic than this car-coat style!
2. Black Fluffy Longline Coat ($31.95 at Yoins)
This cozy coat is sure to keep you warm all winter long. 
3. Don't Believe The Hype Faux Fur Coat ($178.05 at Spence)
These light stripes add a unique twist to the standard black faux fur coat.
Embroidered Boots 
Embroidery has been trendy for the past few seasons, however, wearing it on your feet is a new way to rock the style. People are taking notice of these fun details, as searches have increased by 40 percent! 
1. Sole Society Mullholland ($119.95 at Sole Society)

Does this pattern remind you of anything? Sure, they may look a little bit like your grandmother's couch cushions, but these boots definitely put a modern style on this old fashioned pattern. 
2. Dr. Martens Vonda Embroidered 14 Eye Boots ($175 at Dolls Kill)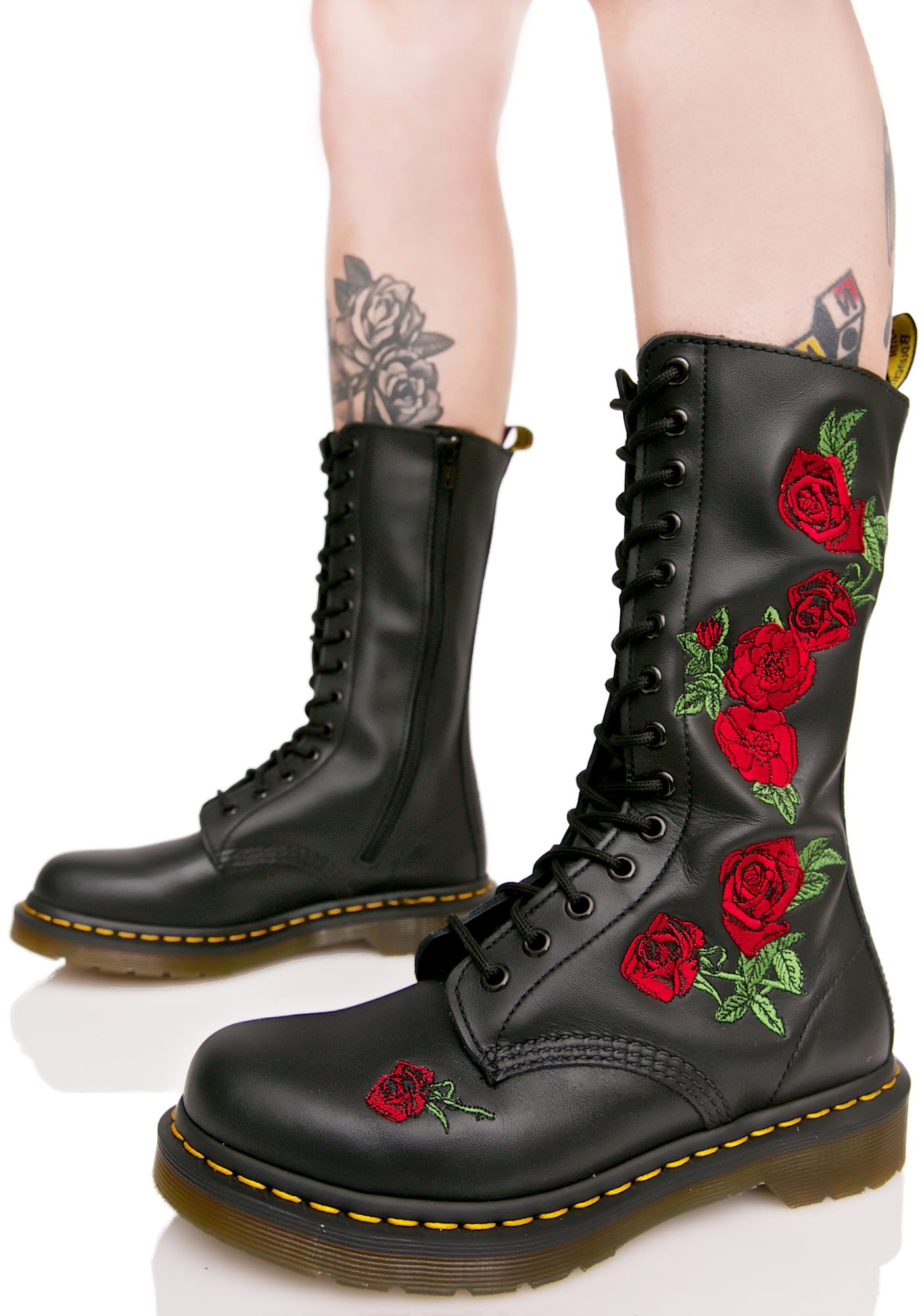 Embroidery and gothic is the combo we never knew we needed.
Long Denim Skirts 
It seems like the mini really is out, with long and knee-length skirts dominating fall fashion. Searches for long demin specifically have increased 10 percent over the past year. 
1. X  Revolve Amber Long Skirt ($158 at Revolve)
 
Move over Angelina Jolie, there's a new slit skirt in town. 
2. Dr Denim Venla Step Hem Button Front Maxi Skirt ($55 at ASOS)
Who else is getting some serious Rachel Green vibes from this outfit?
Now that you're informed on all the top trends, get ready to rock your campus! Thanks for your help, Polyvore!