Whether it's blasting country music while driving down an old dirt road or bumping and grinding at the club, good tunes set the mood for EVERYTHING. And that includes sex. Well, especially sex. With good music, you can go from not feeling it to ~really~ feeling it in a matter of seconds. Here is a list of the best 11 songs to play from foreplay to finish. And thanks to these tunes, we guarantee an eargasm isn't the only 'asm you'll be getting…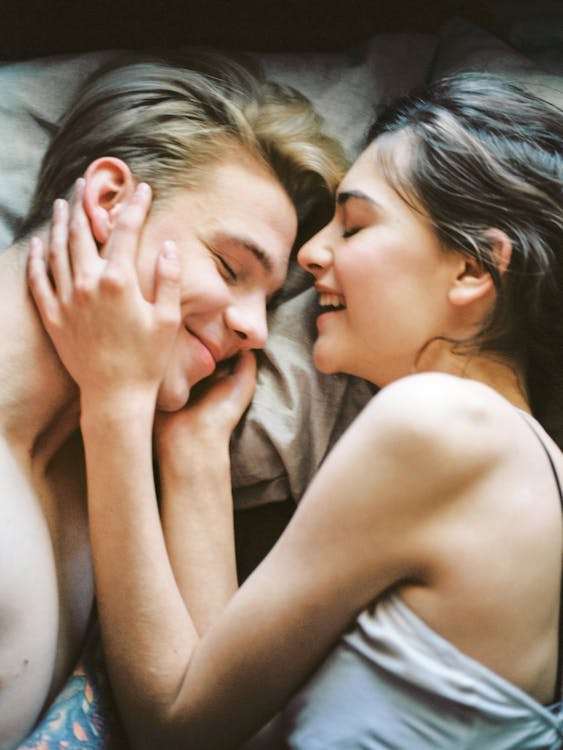 During Foreplay
1. "Kiss Me," Ed Sheeran
It really doesn't get any more romantic than "Kiss Me" by Ed Sheeran. So grab your partner close, look into their eyes and get ready to feel all the feels.  
2. "Sex You," Bando Jonez
Oh, Bando Jonez you have won our hearts (and some other things). If you don't feel your body seriously rocking with this song, then you need to turn it up. 
3. "Dance for You," Beyoncé
Oh Beyoncé, Queen of love and sex, I declare this your official anthem. 
4. "Thinkin' Bout You," Frank Ocean
Frank Ocean can do no wrong. Just move your body close to your partners and the song will do the rest. Mmm yes, please. 
While You're Doing the Deed
5. "Pony," Ginuwine
Yes, this song will make you think of Channing Tatum, so what could go wrong? 
6. "Body Say," Demi Lovato
If Demi can love her body in all the right ways, then you totally can too. This is a power house song that is perfect for some self-love with your partner. 
7. "Wicked Games," The Weeknd
Literally, is there anything The Weeknd can't do? No, the answer is no. This song=sex/love/passion all in one. 
8. "Use Me," Miguel
Two words: Yes, please. That's all. 
9. "Ain't No Fun (If the Homies Can't Have None)," Snoop Dogg ft. Nate Dogg, Warren G and Kurupt
Regardless of what your thoughts are on some of the explicit language in this tune, it still has some great vibes. 
The Big Finish
10. "Dangerous" (feat. Joywave), Big Data
Once you turn on this song, you are officially ready to finish strong. This is the home stretch—this sick beat will make you want to groove in all the right ways. 
11. "Hands to Myself," Selena Gomez
And last but not least, the song none of us can help but sing along to. So yeah, maybe not the best while you are in the middle of making out but can you just imagine climaxing and screaming, "I MEAN I COULD BUT WHY WOULD I WANT TO?"? Mic drop.
Enjoy, kids.