It's not exactly a secret that the floor situation at most frat houses (aka the main going out option on many campuses) isn't exactly ideal for wearing your most prized pair of heels. While you can easily ruin your shoes with just one night of dancing on disgusting floors, it doesn't mean you have to sacrifice style. Below are a few frat house-friendly footwear options (at collegiette budget prices!) to get you through this semester and beyond.
When it comes to gross frat house basements, patent anything is always optimal – you can opt for lighter-colored shoes, but last night's dirt and grime wipes right off with a little soap and water. Pick a pair in an on-trend rose gold hue that goes with everything, yet still switches it up from basic black.
For the height of heels minus the struggle of suffering through a night out in painful shoes, platforms offer the best of both worlds. Not to mention the fact that you can rock a sandal while avoiding letting your bare feet come into contact with the floor. (Because, yuck.)
Having a pair of comfy, low-key going out sneakers on hand is essential. For under $30, this pair looks just dressy enough, and the all black means they won't be instantly ruined in the (highly likely, TBH) case that someone spills something on them.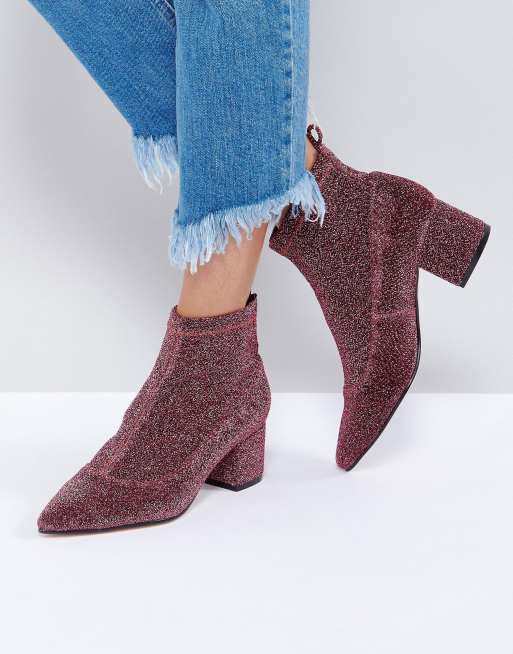 Sock boots with a block heel are ideal for making it through a night out on your feet, but the glittery fabric does double duty by dressing them up and hiding any evidence of your night out.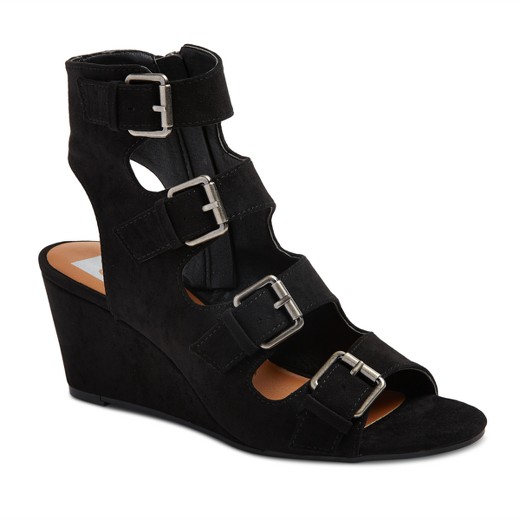 Repeat after me: when in doubt, go for a wedge. They will always be ten times comfier than any heel, especially when you find a great mid-height option like this pair from Target – which also looks way more expensive than it is.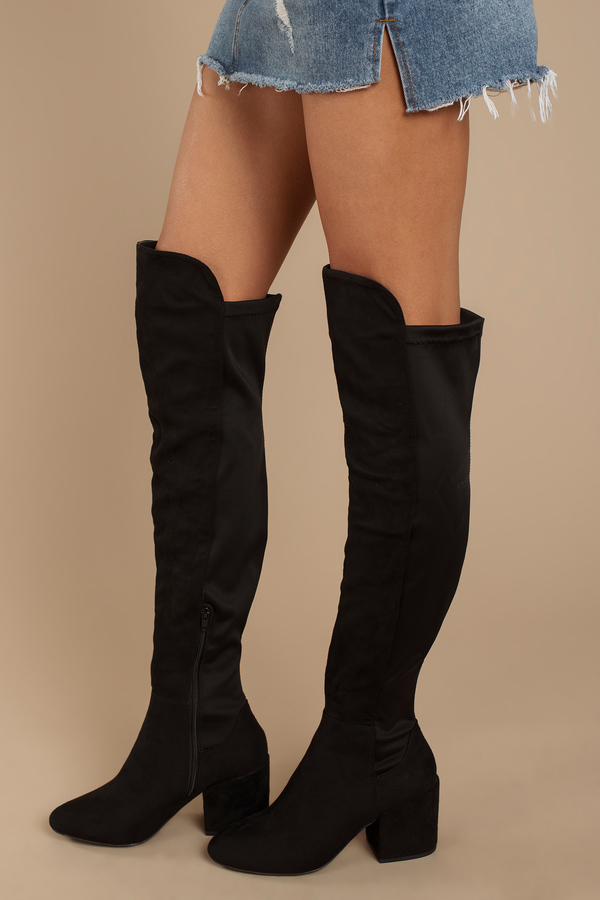 Paired with a mini skirt or shorts, over-the-knee boots will become your going out uniform – and obviously, anything in black is ideal when you know you'll be heading somewhere where the floors will be... not so sparkling clean.
That's not to say that it's necessary to make your shoes totally devoid of color when frat house-hopping. This pair features on-trend embroidery details that add a pop of color to any look.
When you pick the right pair, you won't have to sacrifice style for practicality on your next night out!