College is the best and most stressful four years of your life. It's a weird phase between living it up and studying until your eyeballs pop out of your head. If you're in college or recently graduated, these 18 memes will definitely make you laugh (or at least cry-laugh).
1. These four years really do fly by 
2. When you have nothing to lose  
3. Definitely forgot something  
4. I've never related more
5. Evaluations are anonymous so…
6. It's hard to go with your gut in college 
7. k thx 
8. College is not all fun and games 
9. But seriously 
10. College is an endless emotional roller coaster 
11. Sleep? What's that? 
12. #same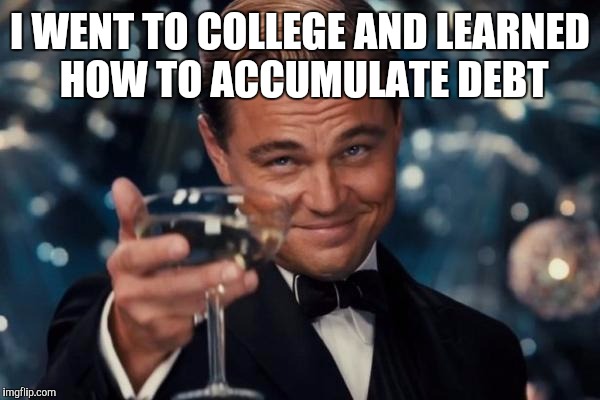 13. Anyone else understand the struggle?
14. Yes it will 
15. That's basically eight hours, right?
16. Seniors be like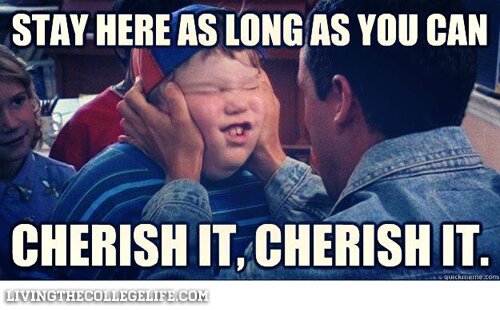 17. SIT DOWN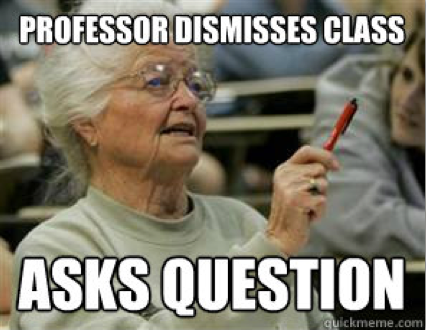 18. Couldn't have said it better myself