With all the practice they're getting, protesters seem to be becoming increasingly creative. We'd thought we'd seen it all, but we were clearly wrong because modern day activists have totally evolved past prehistoric protest methods like petitions and sit-ins.
 Nearly 100 protesters marched outside the White House, all dressed in inflatable dinosaur suits, The Hill reports. And, no, it wasn't a march for tyrannosaurus's rights.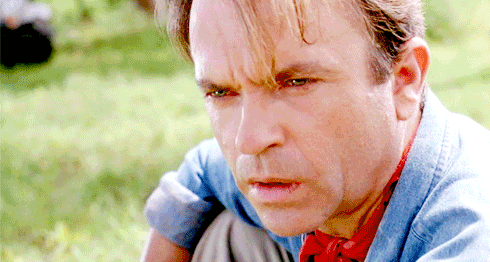 The activists, representing the Service Year Alliance, didn't just wear their dino suits for attention — though they kind of did. As Inverse reports, the activists went all Cretaceous on the White House to protest President Donald Trump's proposed budget cuts on national service programs, such as the Peace Corps and AmeriCorps.
A spokesperson for Service Year Alliance, Aly Ferguson, told USA Today, "While dinosaurs are fun, national service extinction is a serious matter." Extinction of any kind is a detrimental issue. Killing national service has many negative implications: Seeing as AmeriCorps consists of approximately 80,000 U.S. citizens who volunteer their time and service to help other U.S. citizens, depleting the AmeriCorps budget would mean less of those people would get the help that they desperately need. 
Dinosaur suit-wearing protesters march on Washington to protest Pres. Trump's plan to slash the budget for national service programs. pic.twitter.com/ozr2mHz8u5

— ABC News (@ABC) August 31, 2017
After all, non-profit service organizations, like the AmeriCorps, help disaster-stricken areas and impoverished areas. Without national service, impoverished areas in the U.S. could become even more impoverished —which obviously is not moving in the right direction to "make America great again."
See as the whole point of a protest is to get your cause noticed so you can gain supporters, the Service Year Alliance took it upon themselves to make the inflatable dinosaurs the official mascot of their cause. The protesters are urging U.S. citizens to sign their petition to "stop national service extinction." While it's obvious that the protesters' passion for justice will never go extinct, we hope that national service programs won't be endangered for long.