Oh makeup, how we love thee. But with so many brands to choose from, how's a girl supposed to decide which one is best? By trusting the stars (and us) to guide you in the right direction. So without further ado, here is your spirit beauty brand, based on your zodiac sign.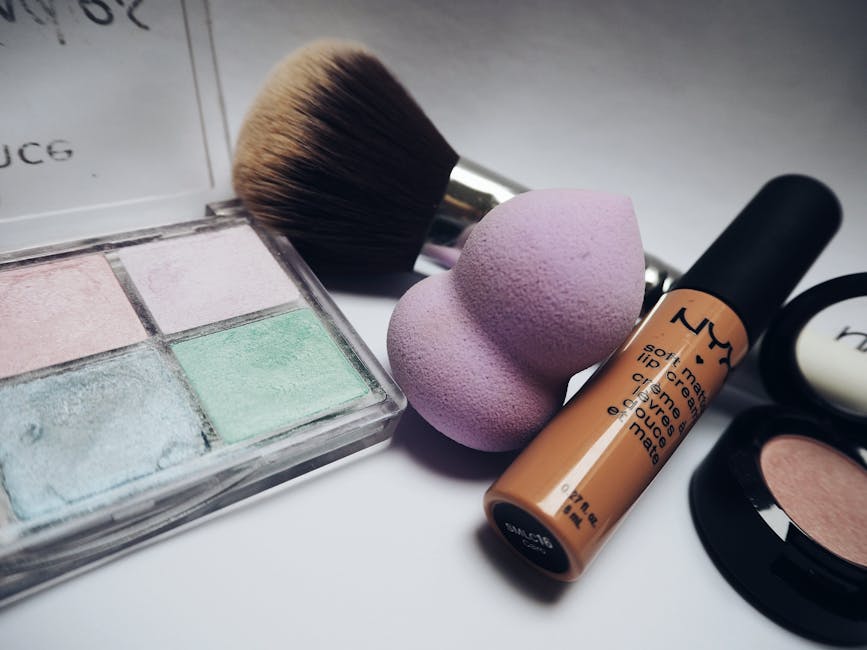 As a passionate and fun person, you love trying new products that are well made, so Kylie Cosmeticsis perfect for you! The brand releases new collections throughout the year, like the Koko Kollection, which features three matte liquid lipsticks, a gloss and a face palette. They've also released summer and holiday collections, plus a bunch of other collections and collabs with Kylie's sisters, so there's always something fun to look out for!
As a Virgo, you aren't drawn to the trendiest products and newest beauty fads. You like a brand that is practical, approachable and reliable. That's why Maybelline is your brand! With timeless products like their ​Great Lash mascara and their Baby Lips lip balm, people will be wondering if you really were just born with it.
A lover of all things pretty and alluring, you like to wow people with your looks. Anastasia Beverly Hills has some amazing products to help you do that, from their Moonchild Glow Kit highlighter palette to their liquid lipsticks to the Modern Renaissance eyeshadow palette. You will be turning headseverywhere you go with the fierce looks you can create from this brand's products.
Few signs embody powerful and passionate as much as you, and few brands embody these traits as much as Kat Von D. Some of her tried and true products are her Everlasting Liquid Lipsticks, Tattoo Liner, and the Alchemist Holographic eyeshadow palette. Her products will have you feeling fierce AF.
If there were any brand to describe your optimistic, free spirit, it would be Lime Crime and their bright, colorful products, like Unicorn Hair dye and lip toppers called Diamond Crushers. Their vibrant products perfectly match your vibrant personality.
Yves Saint Laurent is a brand made for people who don't mess around. In other words, YSL was made for Capricorns. You want good, gorgeous products that will make you feel like the HBIC you are. They have everything from powerful fragrances to bold lip stains. It might be a little pricey, but if you're going to treat yourself to some beauty products, you might as well go for it.
Aquarius – Tarte
As an Aquarius, you are caring and loyal. Tarte speaks to that. Tarte is a vegan, cruelty-free brand, which speaks to your humanitarian side. Their customers are super loyal, too, and for good reason. Products like their Shape Tape Contour Concealer and their Lights, Camera, Lashes 4-in-1 Mascara, are staples in beauty gurus makeup routine. Plus, they have a new line of products called Rainforest of the Sea, so you can express your inner water sign.
The best word to describe you would be imaginative, and few beauty brands understand this as well as Jeffree Star Cosmetics. They have lip colors for days, like the statement purple shade You. Better. Work. and the deep crimson shade Unicorn Blood. Jeffree Star says the fun thing about his lip colors is that you can use them on your eyes too. Think of all the looks you can create with these! And that's not even mentioning his highlighters and eyeshadow palettes. What are you waiting for?!
"Adventure is out there" is your life motto, so you need a beauty brand that is unlike any other. Enter: Bésame. Founded by cosmetic historian Gabriela Hernandez, Bésame creates makeup that showcases the colors and trends of the past. One of their most interesting products is theircake mascara. Available in black and brown, cake mascara is a block of product that comes in a tin and can be used as mascara, eyeliner or even on your brows! Unique, vintage and versatile? Sign us up!
When it comes to beauty, you like a brand that is reliable and easy to use. Clinique is the epitome of these qualities. Their products are simple but beautiful. They have everything from the Beyond Perfecting Foundation + Concealer to a new line of lipsticks with primers built into the formula. Pretty and efficient, just like you!
Represented by the twins, there is no better beauty brand to describe you than Too Faced. Outside of that, Too Faced also offers tons of pretty, versatile products that you'll love, like their classic Better Than Sex Mascara or their Melted Matte liquid lipsticks. This brand is charming and whimsical, just like you!
You are an imaginative and loyal person, who loves their tried-and-trues, so what better beauty brand for you than Urban Decay? The brand is full of fun, reliable products that will help you pull off everything from a natural look to anything your creative mind comes up with! They have all sorts of different products, but some of their most snag-worthy are the Naked eyeshadow palettes and the All Nighter setting spray. Their products are perfect for everyone from the makeup novice and the makeup artist.
When it comes to makeup, everyone's different. Some like a natural look, others like full glam. No matter what your beauty aesthetic is, makeup should exist to make you feel good. It doesn't matter whether you're new to the beauty game or basically a beauty guru. What matters is that you're having fun and feel comfortable in your own skin, with or without makeup.