Summer is drawing to a close, and for many pre-collegiettes the end is near. Not just the end of barbecues, summer jobs and lazy days at the pool, but—for girls who have just finished their summer after high school graduation—the end of life as they know it before college.
The last week before move-in day and Welcome Week is unbelievably hectic for just about everyone. But as you pack boxes and make deposits and stroll through the aisles of Target, don't forget to add one more item to your list: saying goodbye.
While it's tough to part with the friends and family you've known forever, saying goodbye is also a great opportunity to strengthen friendships and show people just how much they mean to you. Keep reading for tips from collegiettes across the country on unique ways to make your farewells both fun and meaningful.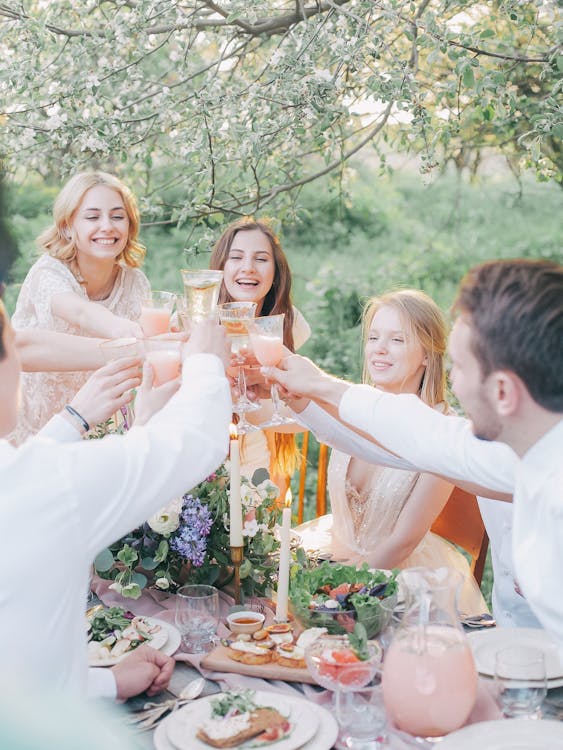 Put a new spin on your group get-together.
While personalized goodbyes are essential for the people you're closest to, it's perfectly all right to say goodbye to some people in groups. Make a list of people you want to see before you leave and throw a party. (Just make sure you check when everyone will be leaving, and don't schedule it for the week before you go—everyone will be too busy to breathe by then).
You'll probably get a stack of invitations to similar get-togethers as the summer winds down, so it's important to keep your event fresh. Sarah Ramirez from Fordham College at Rose Hill suggests coming up with a clever theme, like the nautical-themed "Bon Voyage" party she hosted with her best friend.
You can also just get creative. Felicia Tickle, an Appalachian State University grad, had everyone at her goodbye bash sign a giant poster with memories and advice, which she later hung in her dorm."It was basically like a giant yearbook I could frame,"she says.
If you choose to host a goodbye party, make sure to send invitations at least three weeks in advance—it's a busy time for everyone, and you don't want to get crowded out of the calendar by other obligations. Choose your guest list carefully; not everyone has to know each other well, but it is an emotional event, so it makes sense to choose close friends and people who generally get along.
Hold your party in an open space where everyone can spread out—try your backyard or even a public park. Set up a table for each of your guests with scrapbook paper, glue sticks, ribbon, and other DIY goodies. Let them supply the photos and memories, pair everyone up, and have fun making goodbye posters to adorn those cinderblock dorm walls.
While at your goodbye party, it's also a great time to get your friends together for a few group photos. Talk to your most photography-inclined friend in advance, and let her bring her equipment and take a few shots for everyone to hang up in their dorm room or apartment. Just make sure someone else takes over the camera for a while, so your photographer isn't absent from all the pictures!
Take time to show people how much you care.
As your life changes drastically, it's the perfect time to embrace your creativity and show the most important people in your life how much they mean to you.
For Cameron Simcik, a Bucknell University grad, that meant putting her feelings into (written) words. "Before I left for college, I wrote my siblings, parents, and close friends each a letter," she says. "I felt like it was important to let these people know how they helped me get to where I was and what part of them I was bringing with me to this next chapter in my life."
For another collegiette, Harvard University student Madeleine Frank, it meant passing on an uncommonly personal type of advice. Madeleine kept a diary during her freshman year of high school, and just before she left for college she gave it to her younger sister, who was about to enter her own freshman year. "I thought reading it would help her get through some of the challenges that high school brings," she says.
And for Ithaca College collegiette Carly Sitzer and her best friend, handmade gifts were the way to go."She made me a scrapbook, which read like a fairy tale of our senior year, and I decoupaged the frame of a mirror with pictures of us," Carly says. "It's something I'm sure we'll hold onto forever to remember that last year together before college."
Start a new tradition, or take an old one with you.
Just before they left for separate colleges, Jaime from the University of Alabama Birmingham and her friends were walking around their neighborhood. While they were out, they stumbled across a new friend—a garden gnome named Murphy, playfully kidnapped from a neighbor's yard. These days, the group shares joint custody of Murphy and takes care to document his adventures across the country.
"My friend going to school in Miami got Murphy for the first semester and took pictures of him smoking a cigar on a yacht and relaxing on a hammock," Jaime says. "When I got Murphy next, he got pictures taken of him eating barbecue and on the golf course in Alabama. We all send the pictures to each other and it's an easy way to keep in touch, even though we're far away."
While you don't have to kidnap a garden gnome (an action Jaime doesn't condone, by the way) it's easy to start up a similar tradition with your high school friends. Just go to the store and find something silly—a plastic flamingo, a stuffed bear, anything—and start up a new tradition. You could also go the Sisterhood of the Traveling Pants route and choose a clothing item to swap—you may not be able to find magical pants, but a shared bracelet or scarf should do the trick.
More serious traditions are also a great way to send off the high school years. Brianna Linden from Appalachian State University chose to say goodbye to regrets as she said goodbye to her friends. Each girl in her group of friends made a list of high school memories they wanted to let go of, from bad boyfriends to bad eating habits. Then they built a fire and threw the lists in. "It was a way for us to signify moving on from our bad habits and circumstances from high school so we wouldn't involve them in our college lives," Brianna says. "It was a memorable, bonding and liberating experience."
While you're starting new traditions with your friends, make sure to get together with your family and pack up a few old traditions to take with you. If you'll have access to a kitchen, ask your mom to teach you how to make your favorite home-cooked recipe. Or make a collage of your favorite old family photos. During your first few weeks of school, it'll be comforting to have them with you.
One collegiette, Clemson University grad Alyssa Rabon, chose to bring along memories of the food she grew up with. "My mom and I always cooked and baked together when I was in high school, so my favorite thing we did before I left was compile a cookbook with all my favorite recipes of hers," Alyssa says. "Even though I hardly used it freshman year because I lived in a dorm, it was still a really nice way to make sure that I didn't leave home behind once I left for Clemson. And I use it all the time now that I live in an apartment!"
Take advantage of social media to stay in touch.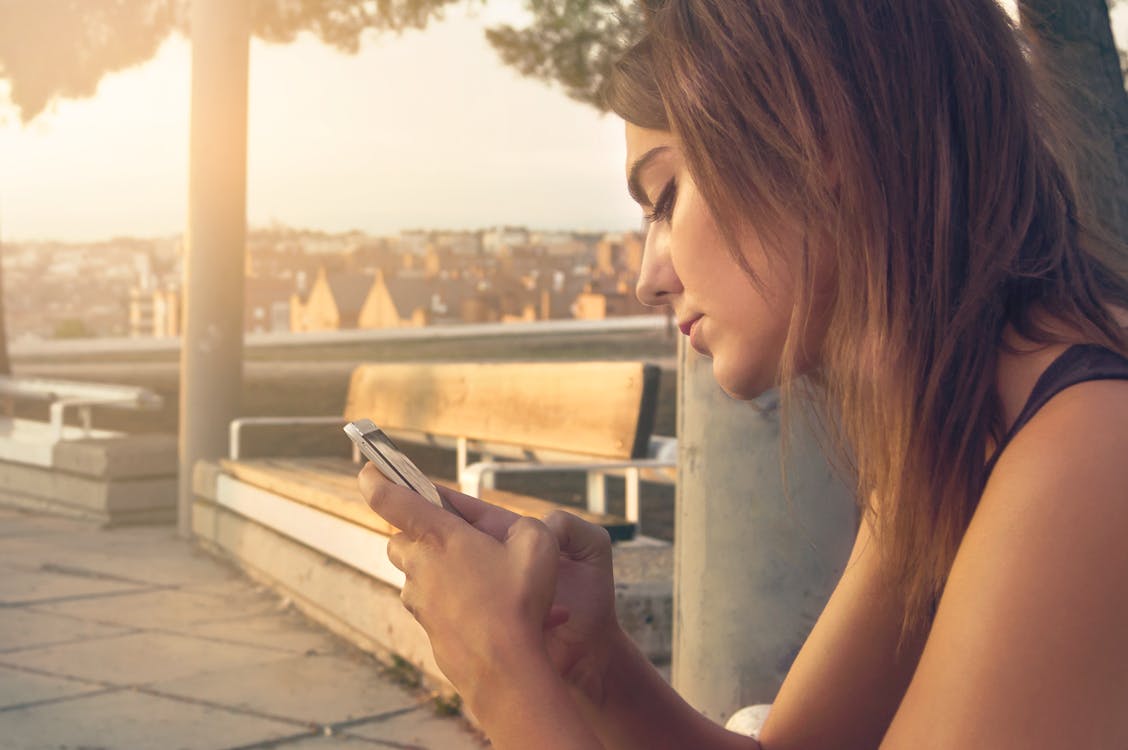 In the plugged-in age of new media, and there's no excuse for falling out of touch with your friends.
Appalachian State University grad Meghan Hare found that keeping in touch with high school friends was as simple as sending a Facebook message. Right after they all left for college, Meghan and her friends started one Facebook thread, which they use to update each other on day-to-day developments in their lives. Years later, the thread is still up and running.
Start a private Facebook group for your high school friends—this way you'll be able to exchange messages, chats, photos, videos, and other updates without clogging the newsfeeds of your mutual acquaintances. 
Facebook is also a great way to make sure you've got plenty of events planned before everyone heads off to school. At the beginning of her last summer, Boston University student Kelsey Mulvey created a Facebook group called "The Last Hoorahs." Through the group, she posted event invitations to dinners, movies, and beach trips throughout the summer.
"I feel like maintaining friendship is crucial because your family will always be there, but your most important friendships can fade once college rolls around," Kelsey says. "Creating good memories over the summer secures those friendships more."
How are you planning on saying goodbye to your high school friends?  Leave a comment!