Whether you're paying for tuition, books,an apartment or just afroyo addiction, a job can make your college years significantly easier to afford. And where's the first place you should look to find one? On campus, of course!
But not all positions are created equal—and a role that's not right for your personality will make you dread every day of work. We've compiled a list of the most common campus jobs and their pros and cons so that every day you're hustlin' in a role that's ideal for your individual strengths and preferences.
1. For the Mama Bear: Resident Assistant
If you're constantly giving your friends advice, taking care of people when they're sick (from both viruses and vodka) and taking charge in stressful situations, being a resident assistant (RA) could be your perfect on-campus job.
RAs live in college housing and assume responsibility for the approximately 20 to 50 students living in their assigned section—usually a dorm floor. Their main duty is to create a safe and supportive environment for students. A typical RA serves as a role model, a source of information about campus and community resources and a person that students with concerns can talk to to get help. RAs also mediate between students, act as a liaison between students and the administration, organize dorm events and police the floor or hall, meaning they walk around and makes sure nothing illicit is going on.
Pros
"Being an RA was easily one of the best experiences of my life," says Haley Cahill, a senior at Appalachian State University who was an RA her sophomore year. Haley loved the convenience of "living at work" and helping people her own age.
Cons
However, "I was constantly on the job and expected to handle any situation that arose," Haley says.
Some schools require RAs to be on call for specific time periods, during which they must stay in the building and be ready to respond to any emergencies or problems. These could be in the middle of the night and/or the weekends, which could interfere with both your sleep schedule and your social life.
Also worth keeping in mind: Some RAs don't receive an hourly wage. Instead, they get free housing and a meal plan. Depending on your needs, that can be a good or a bad thing!
Tips
For the collegiettes who can't wait to start leading icebreakers, Haley has some suggestions.
"Be sure to express in your interviews and applications that you are organized and can multitask, work on a team, handle stressful situations and address and manage conflict," she says. "Also, RAs do a lot of programming and events for their residents, so if you are creative or have prior experience planning educational events, be sure to tell your interviewer that."
Applying to be an RA can be a very competitive process, so above all, express your enthusiasm and desire for the role!
2. For the Wordsmith: Peer Tutor at the Writing Center
Your friends constantly ask you to look over their essays, because you know the differences between a hyphen, an en-dash and an em-dash, and even your emails are perfectly crafted. Sound like you? Then consider getting paid for what you probably already do just to be nice—helping your fellow students with their writing!
Almost every college has a writing center where students can get one-on-one tutoring at no cost. In general, tutors help with idea development, organization and support as well as accurate source citation and overall clarity. However, they don't write essays for students or edit by making in-text corrections, so don't be worried about going from writing two papers a month for your own classes to 30 for your peers.
Pros
"I feel so fortunate that I get paid to talk about reading and writing, my two passions," says Katherine Varga, a senior at the University of Rochester who works at her school's writing center. "We get people from all disciplines, so I work with people writing about a wide variety of topics."
Cons
Some schools require you get a recommendation from a faculty member or complete a seminar or course before you can become a tutor, making this job a little more difficult to obtain. In addition, helping people with their writing all day can be hard work!
Tips
If you apply, make sure to emphasize your strong English skills, patience, ability to communicate well and talent for constructive criticism.
3. For the "Most Spirited" Collegiette: Tour Guide
You know this is the job for you if the only thing second to your Beyoncé obsession is your obsession with your school. Bonus points for being outgoing, talkative and coordinated enough to walk backwards!
Pros
Even if you're not a huge fan of giving speeches to a large audience, the tour life could still be awesome. "Working as a tour guide is not only easy money but also helps you with public speaking," says Jordan Sypek, a University of Tampa senior. "Before I was a tour guide, I was a little shy and hated talking in front of a big group. Now I have no problem with it and feel comfortable talking to anyone, anywhere."
Other perks: You get to learn fun facts about your school, walk quickly every day (hello, effortless cardio) and, maybe most importantly, help young adults make one of the most significant decisions of their lives—where to attend college!
Cons
It can be difficult to work a tour guide schedule into your existing one; after all, most tours take place during the morning and afternoon, when your classes happen.
Tips
When going for the gig, you should communicate your willingness to answer any and all questions (even the annoying ones like, "What was your SAT score?" and, "How likely is it that I'll get in?") as well as your enthusiastic nature. It's also a good idea to brush up on your campus knowledge, such as important buildings, traditions, history, services and student life. If you get the job, you'll go through training, but your interviewers will be impressed with your head start.
4. For the Social Butterfly: Food Server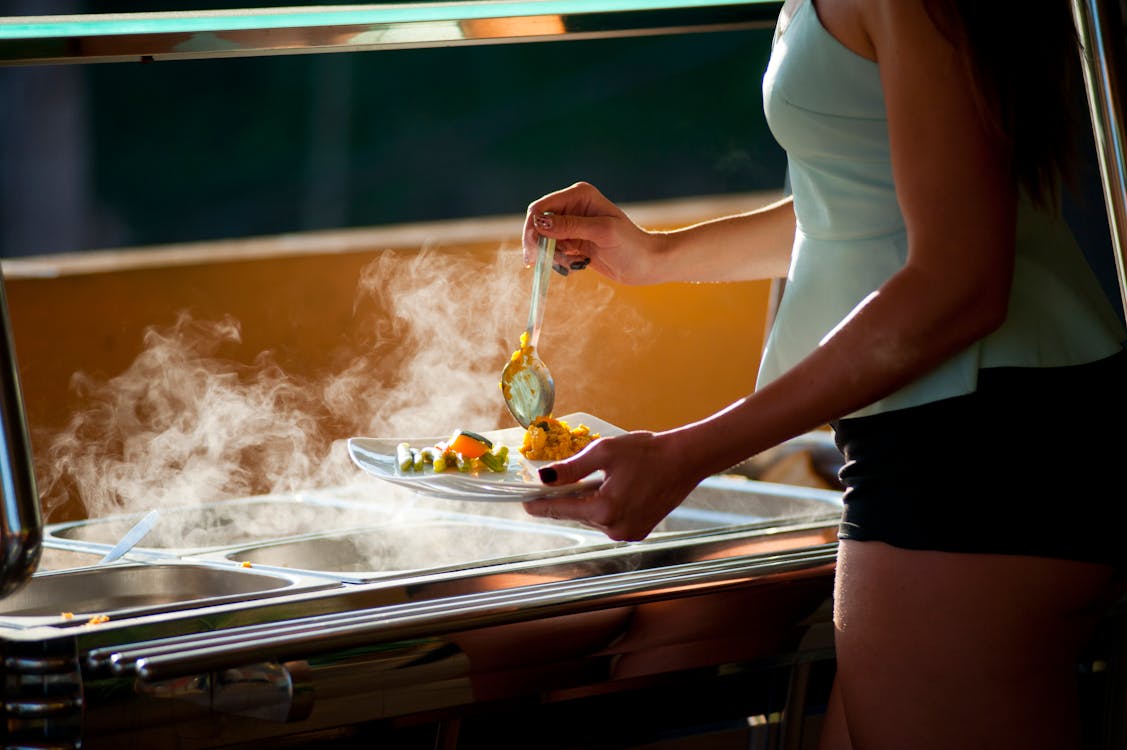 There are some girls who are born to mingle and who have a smile and a nice comment for everyone they come across. Well, those skills are perfect for food-service jobs! After all, Hungover Grumpy Guy who just wants his bagel and caffeine? He definitely needs an upbeat person serving him his perfectly toasted bagel with cream cheese (and pumping an extra shot of expresso in his drink).
You can work at a coffee shop or small-scale on-campus restaurant, like a sandwich shop, or you can work in your school's dining hall. While the first option may sound less stressful, don't forget the long lines these places always have during rush hours. However, working in the cafeteria may require more menial work, like busing tables and washing dishes, as opposed to serving up food.
"I worked [at my school's café] two nights a week: Tuesdays from 7 p.m. to 10 p.m. and Saturdays from 11 p.m. to 2 a.m., which was the closing shift," says Carina Corbin, a sophomore at Amherst College.
Pros
The job helped Carina make friends and become more popular on campus because she was always running into people or meeting new ones.
Sarah James, a sophomore at the University of Birmingham who works at her campus's bar, also loves the social aspect of food-establishment jobs.
"The hours are flexible, and it's a lot of fun working in a fast-paced environment with other students, especially when the vibe is good and the music is pumping," Sarah says.  
In addition, those who work in dining usually receive complimentary food—which is definitely a highlight, as long as you don't overindulge! Guess there is such a thing as a free lunch.
Cons
Both Carina and Sarah mentioned drunk students as one of the downfalls of the job.
"Let's just say drunk people aren't very friendly when they are hungry," Carina says. She also disliked how the smell of fast food would linger on her clothes. Yuck.
Tips
Employers look for high-energy people who are willing to literally get their hands dirty, so try to highlight those characteristics during the application process.
5. For the Chatterbox: Receptionist/Administrative Assistant
Your confident voice and approachable nature help you make friends while you're using public transportation, and your family jokes that you only stop speaking when you fall asleep (and even then, you mumble in your sleep). Put your conversational skills to good use by becoming a receptionist/administrative assistant at an on-campus office!
Although they'll vary depending on the office, the main duties of a receptionist are fairly simple: Answer phones, direct calls, greet and help visitors and perform clerical work, like filing and scheduling appointments.
Pros
Having a low-maintenance job can be relaxing. Plus, you can get tons of homework done while you're in between answering questions and taking messages.
Cons
Being a receptionist can also be a bit tedious, and you'll definitely have to deal with the occasional obnoxious caller.
Tips
When you interview, you should be outgoing, polite and professional, as those are ideal qualities in a receptionist. And don't be afraid to apply to a department that has no connection with your major, career path or interests!
"I knew nothing about the department I worked in; It's more about where you're a good fit," says Laura Fagen, a senior at the University of Kansas and a receptionist for the department of design and architecture. "When you apply, just remember to be friendly and open!"
6. For the Grading Guru: Teaching Assistant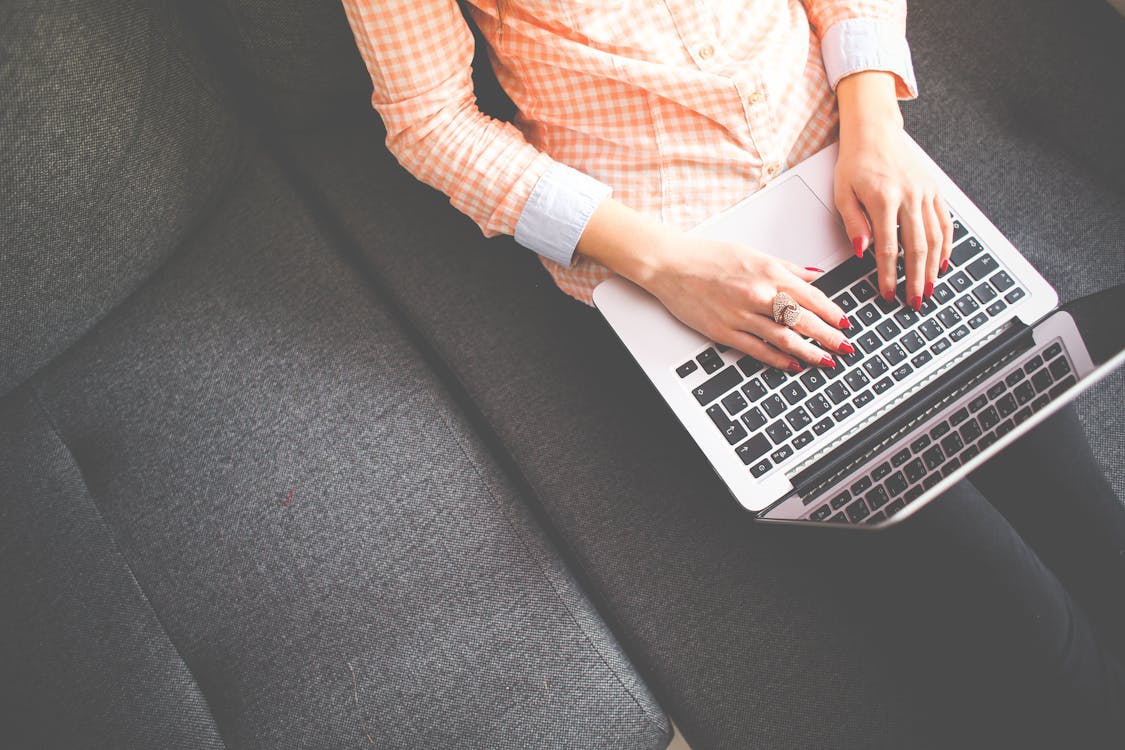 You bleed red ink. You're ready to spend even more time in the classroom than you already do. You're super passionate about a particular subject or field. If these characteristics apply to you, definitely consider becoming a teaching assistant, or TA.
TAs traditionally grade papers, lead review sessions and hold office hours. If you're a TA for a huge lecture, you'll probably be the direct link between the students and the professor!
Pros
Not only will your salary be above average for an on-campus job but you'll get to make an impact on the education of your fellow students.
"I love being able to share my excitement about a topic and seeing the students get the same passion for the material as I have!" says Maria Filsinger, a junior at Stanford who is a TA for an EMT class. "It's amazing seeing how much the students grow throughout the year—the change in their knowledge and confidence from the first class to the last makes all the hard work of TAing worth it."
Cons
Speaking of hard work, be prepared to put in a lot of hours! Maria said she dislikes the grunt work, such as grading quizzes, doing equipment checks, etc.
"I also dislike watching students struggle with the material after trying to teach it multiple times," she says.
Tips
Make sure you know the requirements for the individual position before you go for the job—many TA roles require that you're pursuing a graduate degree. (If that's the case, you might get free tuition!)
Maria advises having a couple of solid references from professors, and if you're thinking about TAing for a class in the future, definitely ace that class! You can also find open positions on your school's job board or by emailing department chairs within your school and asking them if they know of any professors looking for a TA.
7. For the Busy Bee: Library Assistant
You think they should sell "Dusty Leather Books" as a Febreze scent. You're always reading four or five books at once—and you have six more lined up on your bureau. Matilda was your favorite movie as a child (and, let's face it, as a college student). If this applies to you, being a library assistant is a no-brainer.
So what will you be doing in the stacks? Typical responsibilities include monitoring the front desk, answering questions, checking books in and out, helping people find books, shelving books and answering the phone.
Pros
"I am a work-study student at my campus library, and I find it very convenient," says Rachel Pasker, a senior at St. Ambrose University. "I can walk to work, leave early for class if I need to and come in for a few hours between classes."
In addition, not only will you have lots of downtime for studying and doing homework, but you'll be in the ideal environment for it: a quiet and relaxing library. You'll also become familiar with all of the library's great resources, many of which most students never discover in their four years. Best of all, how many times have you seen a belligerent customer in a library? People tend to be pretty respectful in the library—there must be something in the book-perfumed air that makes visitors more at ease.
Cons
If you're looking for a fast-paced, dynamic job, you probably won't find it at the library—although that's not exactly a spoiler!
Tips
If you're ready to hit the books, try to bring out your great customer service skills, attention to detail and "inside voice."
By finding a job that fits your personality, you'll get the best of both worlds: enjoying what you do and making some money at the same time. Count us in! Here's to paying the bills (and maybe buying yourself some new shoes).