You've seen it with chokers, high-waisted jeans and crop tops -- the '90s are making an epic comeback. Models and fashionistas everywhere are sporting the looks that you've seen in the '90s. '90s inspired fashion is currently all the rage. Now is the perfect time for the makeup of the '90s to also make a comeback. Here are 20 super glittery and shimmery makeup products to help you channel the '90s all over your face and body.
1. Urban Decay Heavy Metal Glitter Eyeliner ($20 from Sephora)
This eyeliner is perfect to add a glittery touch of the '90s to your eyes! You can use it on your lash line or on your entire eyelid.
2. NYX Face and Body Glitter ($5.99 from Ulta)
Cover yourself in the '90s by using this glitter, suitable for wearing anywhere on your body. You can apply it to your eyes, put it on your lips, or dab it all over your body for the ultimate shimmery finish.
3. MAKE UP FOR EVER Star Lit Powder ($21 from Sephora)
These pots of ultra-fine shimmer powder can be used as highlighters on your cheekbones, or anywhere else you want a little shimmer on your face. They come in several colors, from more neutral choices like "Ivory" to wild cards like "Ultramarine".
4. Huda Beauty Lip Strobe ($18 from Sephora)
Ranging from iridescent to full out glittery, these lipglosses are perfect to wear solo or on top of a lipstick.
5. Revlon PhotoReady Eye Art Lid+Line+Lash ($9.99 from Walgreens)
With this product you get the best of both worlds: one side of shimmer and one side of glitter, allowing you to create your own unique look. Apply the shimmer side on your lid, then add accents to your look using the glitter side. You can use the glitter as an eyeliner, or use it just like an eyeshadow in your crease or inner corner to compliment the shimmer.
6. ColourPop Super Shock Shadow in Sugar ($5 from ColourPop)
It's the classic blue shimmer eyeshadow of the '90s that you need in your life.
7. Lime Crime Diamond Crushers ($18 from Lime Crime)
These iridescent lip glosses, which can be worn alone or on top of another lip color, are filled with glitter. They come in multiple fun, bold colors to satisfy all of your glitter cravings.
8. Unicorn Snot Glitter Gel ($9.99 from Amazon)

The name sounds absolutely magical, and so is the product. They're fun jars of glitter gel that you can use on both your face and body.
9. Stila Magnificent Metals Glitter & Glow Liquid Eye Shadow ($24 from Ulta)
These are packed with pearl and glitter to add the perfect shine to your eyes. Plus they come with an applicator brush so you can easily swipe on the shimmer.
10. NARS Hardwired Eyeshadow ($26 from Sephora)
These super metallic, pigmented eyeshadows are perfect to add the '90s shimmer to your eyelids.
11. Pink Sugar Roll On Shimmer Perfume ($12.79 from The Perfume Spot)
A roll-on shimmer perfume. Could this be any more '90s?!
12. Too Faced La Crème Color Drenched Lip Cream in Unicorn Tears ($22 from Ulta)
Another magical sounding name, another magical product. This lipstick is perfectly iridescent and gives you the shimmery look every '90s girl needs.
13. COVER FX Custom Enhancer Drops in Halo ($42 from Sephora)
Shimmery and holographic, these drops can be used as a mystical highlighter.
14. Buxom Full-On Lip Polish ($20 from Sephora)
These come in SO MANY shades (the picture only shows a fraction of them), ranging from shimmery to glittery to metallic. All of them are high-shine, sticky lipglosses that are sure to remind you of the '90s.
15. NYX Roll On Shimmer ($1.99 from Ulta)
This rolling shimmer is easy to use all over your body and face for maximum glitter coverage.
16. MAC Chromat Glitter ($22 from MAC)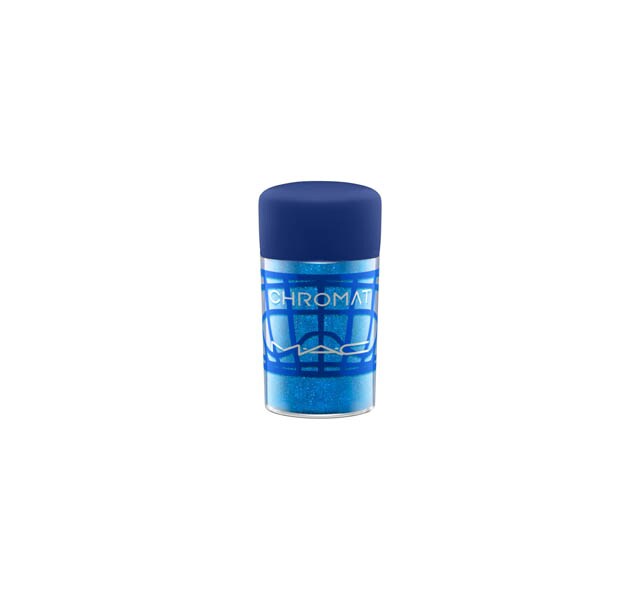 Suitable for face, skin and hair, this glitter is described to create a "high-level sparkle effect" for that '90s vibe.
17. Too Faced Glitter Bomb Eyeshadow Collection ($45 from Sephora)
As the words "glitter bomb" suggest, this palette is loaded with glitter.
18. NYX Cosmic Metals Lip Cream ($7.49 from Ulta)
These glittery lip glosses are out of this world! They come in a creamy consistency and in tons of fun metallic colors.
19. J.Cat Beauty Shimmery Powder ($3.45 from Ulta)
You can use these loose, shimmery powders as an eyeshadow, blush or highlighter.
20. The Body Shop Honey Bronze Shimmering Dry Oil ($22 from The Body Shop)
This oil is perfect for all-over shimmer and gives you the perfect tan. It's non-greasy and hydrating, helping you get that bronze glow you desire while keeping your skin healthy. 
With these products you'll be able to live out all your '90s glitter fantasies!