The internet rallied in outrage last Friday when news spread that a 10-page anti-diversity manifesto had circulated internally at Google. Titled "Google's Ideological Echo Chamber," the memo's author criticized the company for being intolerant of conservative employees, decried affirmative action hiring policies and claimed that the tech industry's gender gap is due to biology, not sexism. Though that author's identity was a mystery then, it's not anymore.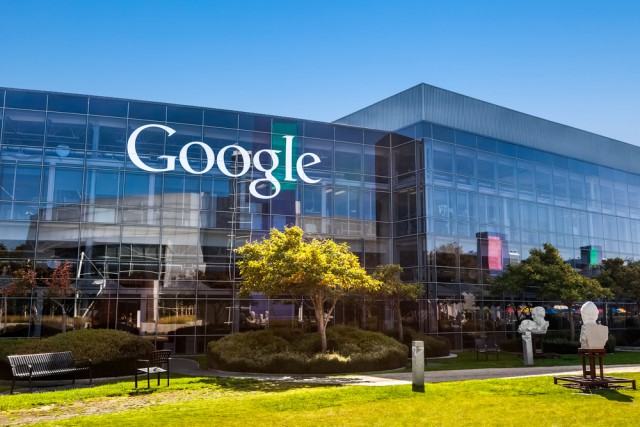 James Damore has confirmed he was dismissed because of the memo, telling Bloomberg on Monday that he was fired for "perpetuating gender stereotypes" and is "currently exploring all possible legal remedies." He also vented to BuzzFeed News, alleging that "Google has super flexible (illegal) policies that they can twist to fire anyone they want."
Damore is clearly outraged, but his sudden lack of employment shouldn't be a total surprise. After all, Google's VP of Diversity Danielle Brown released a statement condemning the "incorrect assumptions about gender" within the memo. She wrote, "it's not a viewpoint that I or this company endorses, promotes or encourages." Even Google's CEO, Sundar Pichai, denounced the memo, saying many parts "violate our Code of Conduct and cross the line by advancing harmful gender stereotypes in our workplace." He went on to say, "To suggest a group of our colleagues have traits that make them less biologically suited to that work is offensive and not OK." 
While most Google employees can't weigh in on the controversy due to HR regulations and confidentiality clauses, one former senior exec wrote an entire blog post about it. "You just put out a manifesto inside the company arguing that some large fraction of your colleagues are at root not good enough to do their jobs, and that they're only being kept in their jobs because of some political ideas," he wrote, and said the memo "has caused significant harm to people across this company, and to the company's entire ability to function." He added that Damore had "just created a textbook hostile workplace environment."
While Damore seems to see his firing as an overreaction, Google might be making a point to publicly support diversity and inclusion because of an ongoing lawsuit brought against them by the Department Of Labor, alleging that despite Google's equal pay policy, there is still a discriminatory wage gap between its male and female employees.
Personally, it seems like Damore's memo was less about different political opinions and more an example of the type of sexism women often face in the workplace, especially in the tech industry. (Remember the Uber scandal in June?) As a woman who has experienced discrimination in STEM herself, it's hard to believe Damore is truly "objective" in looking at the differences between men and women. Just look at supermodel Karlie Kloss, who started her own nonprofit, Kode With Klossy, to teach young girls how to code. Your gender doesn't—or at least shouldn't—determine what career you can or cannot have. While the industry has a long way to go before it's truly gender-equal, all I can say is I'm proud of Google for standing up for diversity and inclusion. With such a powerful company taking a stance, I can only hope other companies will follow suit.