While we all know a nude bra is a girl's best friend, sometimes the situation calls for something a little more daring. Yandy, known for their Disney Princess collection that sold out almost instantly this spring, has just released a new "fantasy lingerie" set that pay homage to some of pop culture's most iconic female characters. Their new lingerie isn't just beautiful—it can even make you feel more empowered, thanks to the strong women who inspired the looks. For example...
This Wonder Woman set will make you feel like a badass, and like you could save the world if you wanted to.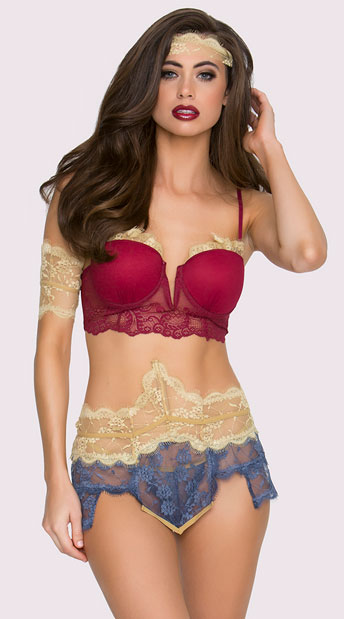 Yandy Amazonian Superhero Fantasy Lingerie Costume, $42.95
This set, also inspired by the iconic Amazon warrior, features a vibrant color palette for if you're feeling bold. Plus, the high-waisted style is universally flattering.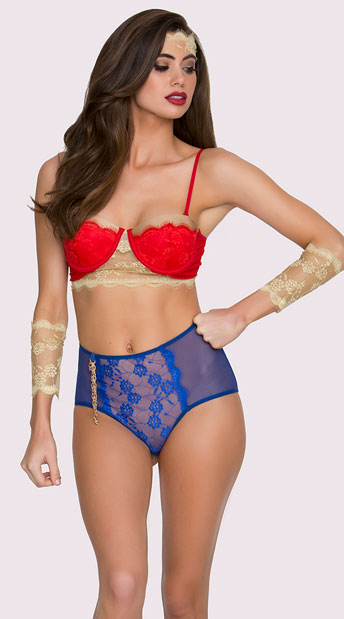 Yandy Vintage Amazonian Fantasy Lingerie Costume, $42.95
Take a hint from John Mayer's swoon-worthy love song "Your Body Is A Wonderland" and slip into this Alice In Wonderland bodysuit with ruffle detailing and a lace-up back.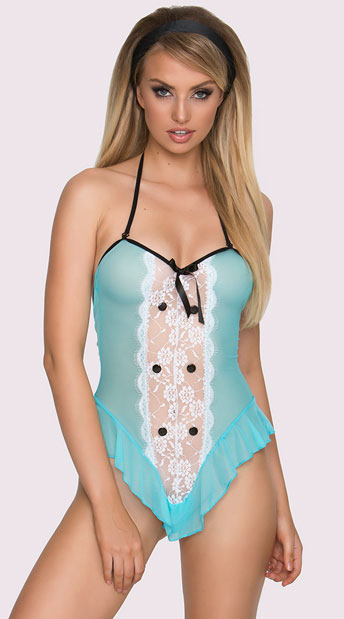 Yandy Wonderland Fantasy Princess Lingerie Costume, $34.95
If villain is more your vibe (we won't judge), try this black and purple ensemble, inspired by Ursula, the sea witch from The Little Mermaid.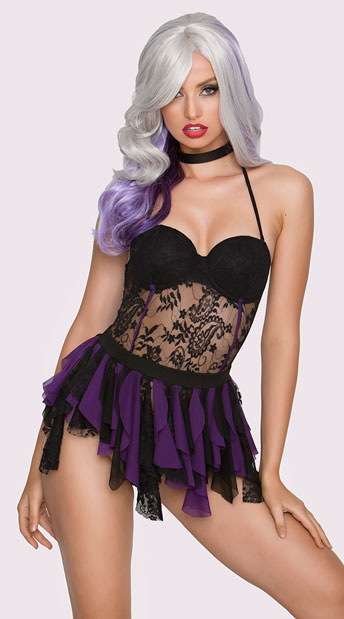 Yandy Ocean Witch Fantasy Lingerie Costume, $43.95
Another villainess featured in the collection is Poison Ivy, who inspired this lacy green set—perfect for redheads!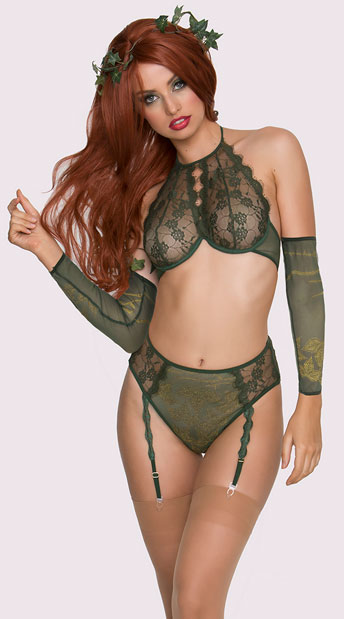 Yandy Venemous Ivy Fantasy Lingerie Costume, $43.95
The new releases also include a Little Red Ridinghood set, a Cruella De Vil look, and a sultry Harry Potter ensemble. All styles are currently on pre-order, but most will ship to customers by late August to mid-September.