Betsey Johnson is always at it with her unconventional, but totally cute accessories. Here for it? Here for it. If you haven't seen this particular collection yet (where have you been?), it's centered around something we all love: food! From watermelon to ice cream, Betsey Johnson has got you covered with all the wearable summer snacks. Check out a few of our faves!
The perfect addition on a trip to the local ice cream parlor.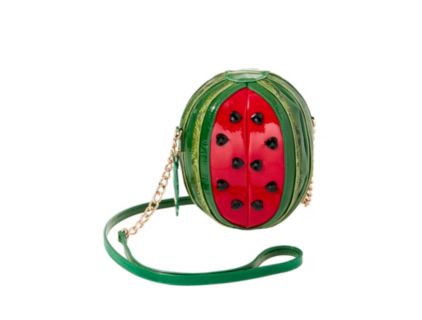 Don't forget to bring this your next backyard BBQ.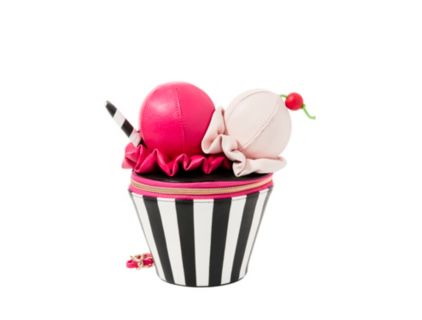 This bag literally screams ice cream.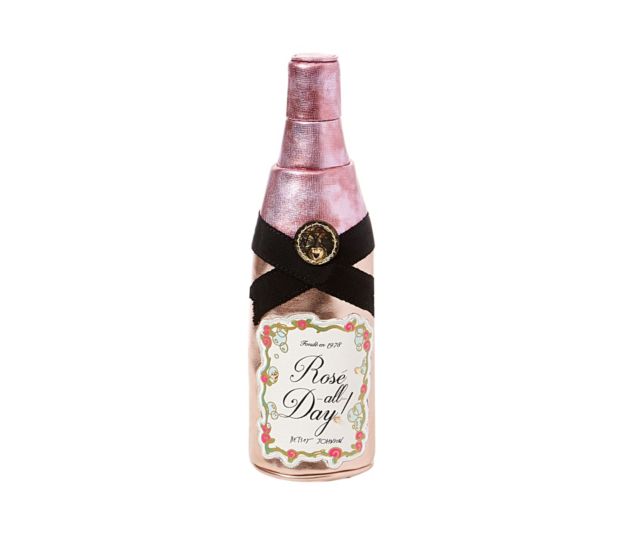 Because isn't rosé the most important drink of summer?