If you already liked Selena Gomez's latest hit, "Bad Liar," you're about to love it—and her—even more! The video totally exceeded my expectations because Sel incorporated so many unique elements, including playing all four main characters. Impressive much? Well, it gets even better. The love triangle between the high school girl, her father and her female gym coach added some much-needed representation of the LGBTQ+ community within the music industry, and the best part is Selena came up with the idea herself, HelloGiggles reports.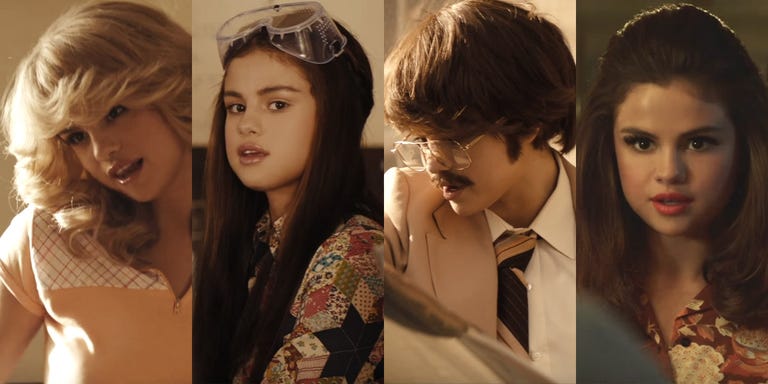 The video's director, Jesse Peretz, was totally on board with the idea. In fact, Peretz said it made him want to work on the project even more. "She brought on this idea that somewhere within this love triangle is lesbian attraction. It just gave me another reason to do it—acknowledging that it's not just heterosexuals in the world," he told Billboard.
With Selena's insistence, the video added another layer to an already complex storyline. Within the short span of the song, there's probably at least one part you can relate to, whether it's being a high school student with a crush, having an uncomfortable parental relationship, feeling an attraction toward the same sex or just having a solo bedroom dance session. So impressed by you, Selena.