You may recognize Brendan Dassey from his part in the popular 2015 Netflix documentary Making a Murderer, where we saw him confess to helping his uncle rape and murder photographer Teresa Halbach on their family's Manitowoc County salvage yard in 2005. That confession eventually led to a sentence of life in prison for Dassey. But now, two courts have agreed that Dassey's confession may have been coerced from investigators on the case.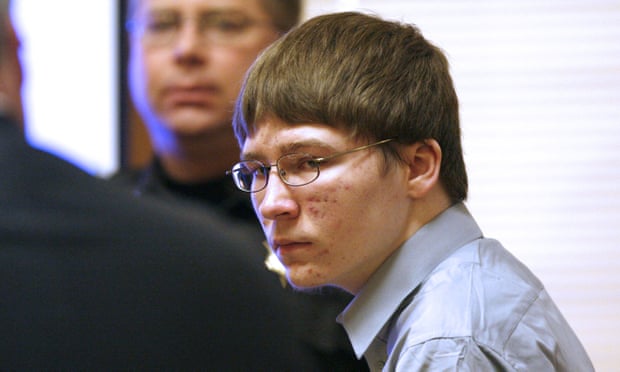 Dassey was only 16 at the time of the murder, and suffered from cognitive problems that affected how he responded to interrogation tactics, according to the Associated Press. Basically, Dassey has an intellectual disability that means he may have not fully understood what was at stake during the interrogation—he may have eventually told the police what he thought they wanted to hear. Since the case against him was based primarily on his confession, there has been a push to seek justice for the young man who has spent over 4,130 days in prison already over what might be a bogus confession.
Originally, a federal magistrate judge ruled that investigators did indeed coerce Dassey's life-changing confession, and overturned his conviction in August. But then the Wisconsin Justice Department appealed that decision to the U.S. 7th Circuit Court of Appeals, hoping to reinstate his previous sentence. While his case was reviewed by a three-judge panel, two of the judges ruled to overturn Dassey's conviction, while the other judge did not. The Los Angeles Timesreports that Wisconsin can now appeal to the U.S. Supreme Court, ask for a review by the full 7th Circuit, or retry Dassey within 90 days—otherwise, Dassey will be released from prison.
In their decision, the court stated that several factors, including "the leading, the fact-feeding, the false promises" and "the manipulation of Dassey's desire to please" contributed to Dassey's involuntary confession. The dissenting judge, however, thought that calling the police's interrogation of Dassey "coercive" was too much of a stretch. If Dassey's life sentence is officially overturned and he's released, there will be much debate over how minors should be interrogated in similar cases moving forward.
The state is anticipating seeking a review by the entire 7th Circuit or the Supreme Court, according to The Milwaukee Journal Sentinel. Dassey will remain in custody until the entire appeal process is over.