Barack and Michelle Obama are famous for many things, and one of those things is their ability to look impeccable, well, always. Apparently, though, it hasn't taken much effort on the former president's end. According to the former first lady, former President Obama wore the same tuxedo through his two full terms in office. The best (and most hilarious) part is nobody noticed.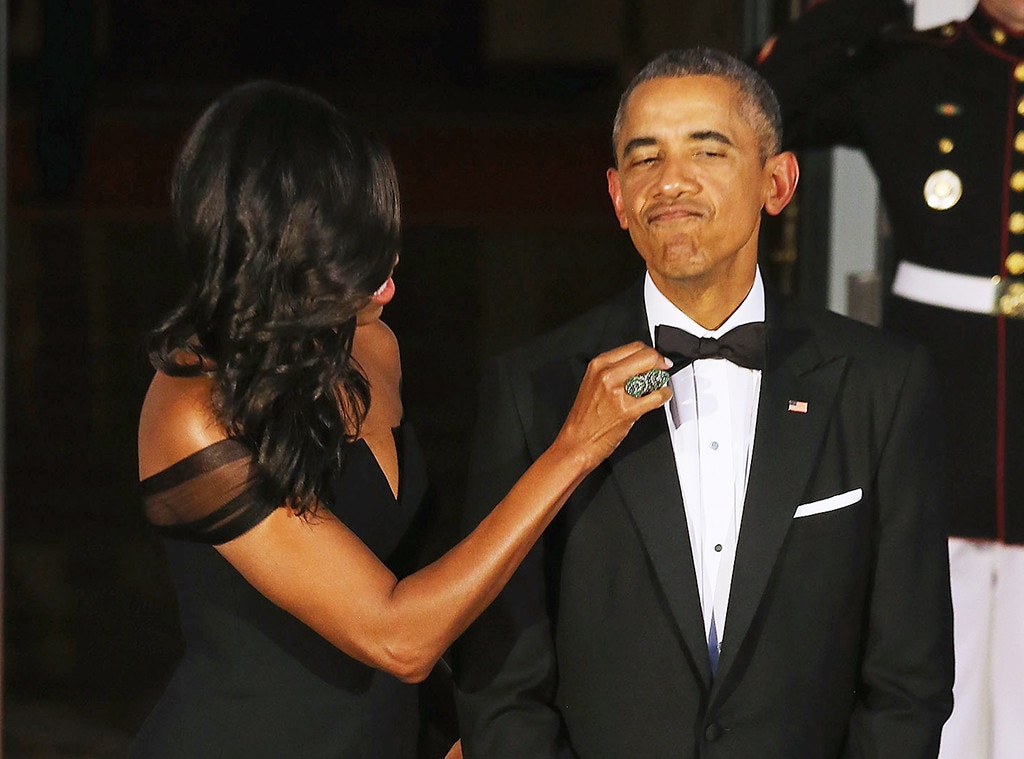 At Apple's Worldwide Developers Conference on Tuesday, E! News reports Michelle told a crowd, "That's the unfair thing. No matter what we do, he puts on that same tux."
"Now, people take pictures of the shoes I wear, the bracelets, the necklace — they didn't comment that for eight years, he wore that same tux, same shoes," she said. "He was proud of it too, he was like, 'Mm! I'm ready. I'm ready in ten minutes. Mmm ––how long did it take you?'" 
Michelle, who has become a major fashion icon over the years, acknowledged the blatant difference in coverage of men's and women's fashion. According to E! News, at the event, she referenced the fact that everything she wore was heavily reported on. Meanwhile, no one ever even realized the former POTUS was in the exact same outfit at every black tie event. 
Regardless of what Barack or Michelle Obama did or didn't wear, we have to say it: both of them sure know how to look #flawless.