Weddings are so wonderful! You get to look fabulous as you enjoy free food and an open bar, plus you get to watch two people in love promise the world to each other. Ugh! It's like an IRL romcom. One problem for wedding guests is deciding what to wear: you should look good, of course, but also appropriate and not too flashy (this is not your day!). Our solution? These cute dresses:
1. HEAVENLY HUES LIGHT BLUE MAXI DRESS ($84 at Lulus)
Beautiful! Such a soft and classy color.
2. LOVE INTEREST BLACK FLORAL PRINT MAXI DRESS ($89 at Lulus)
Floral is, like, so 2017. This dress is classy AF.
3. Serena Maxi Dress ($49.49 at Nordstrom)
Totally giving me a Serena Van der Woodsen vibe. Love it!
4. Katie Lace Midi Dress ($130 at Nordstrom)
Lace, off-the-shoulder and baby blue: the perfect combo!
5. Pretty by Rory Maxi Dress ($78 at Forever 21)
YAS!
6. Floral Cutout Maxi Dress ($27.90 at Forever 21)
That cutout is everything.
7. Floral Halter Dress ($45 at Forever 21)
WANT!
8. Off-The-Shoulder Maxi Wrap Dress ($49.99 at Charlotte Russe)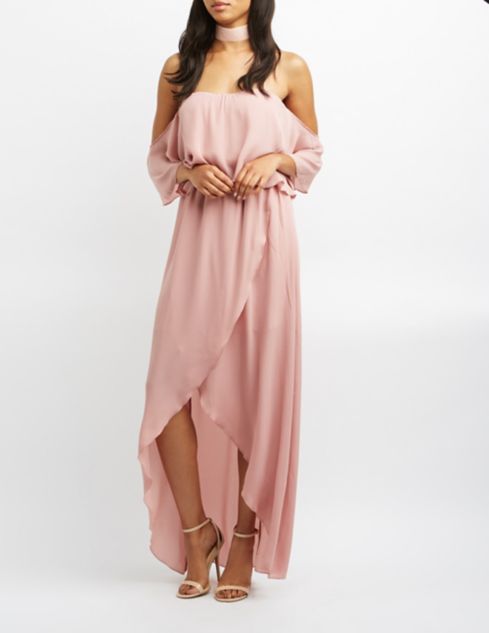 So pretty.
9. Ruffle Halter Bodycon Dress ($29.99 at Charlotte Russe)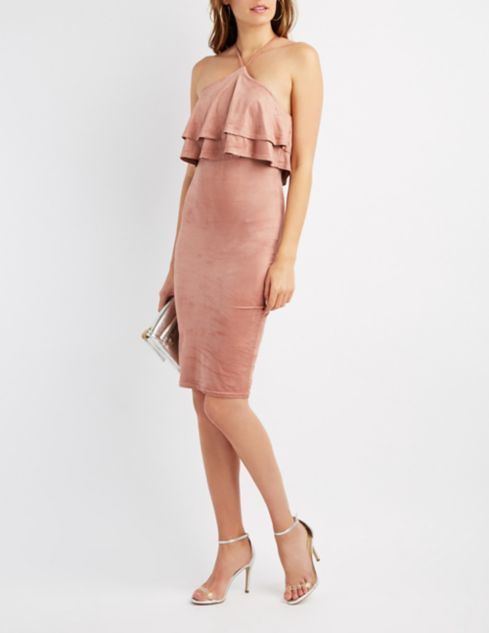 How chic.
10. Illusion 2-Piece Printed Halter Gown ($239 at Macy's)
Might be expensive but it is gorg!
11. Cami Drape Crepe Midi Slip Dress ($51 at ASOS)
With the right heels and accessories, this dress is perfect.