When you think about the most important part of workout preparation, staying hydrated, fueling yourself properly and wearing good sneakers are on the top of your list. Having a perfect-fitting sports bra is probably one of the last things that comes to mind. Hydration and proper footwear are imperative to your workout, but so is your sports bra. Wearing the right sports bra means less bouncing, sagging and sore breasts, and thus, more effective workouts. Who wants to stay on the elliptical when your boobs feel like weights dropping every time you make a stride? So, with the help of some collegiettes, we've curated a guide to finding the perfect sports bra for your breasts.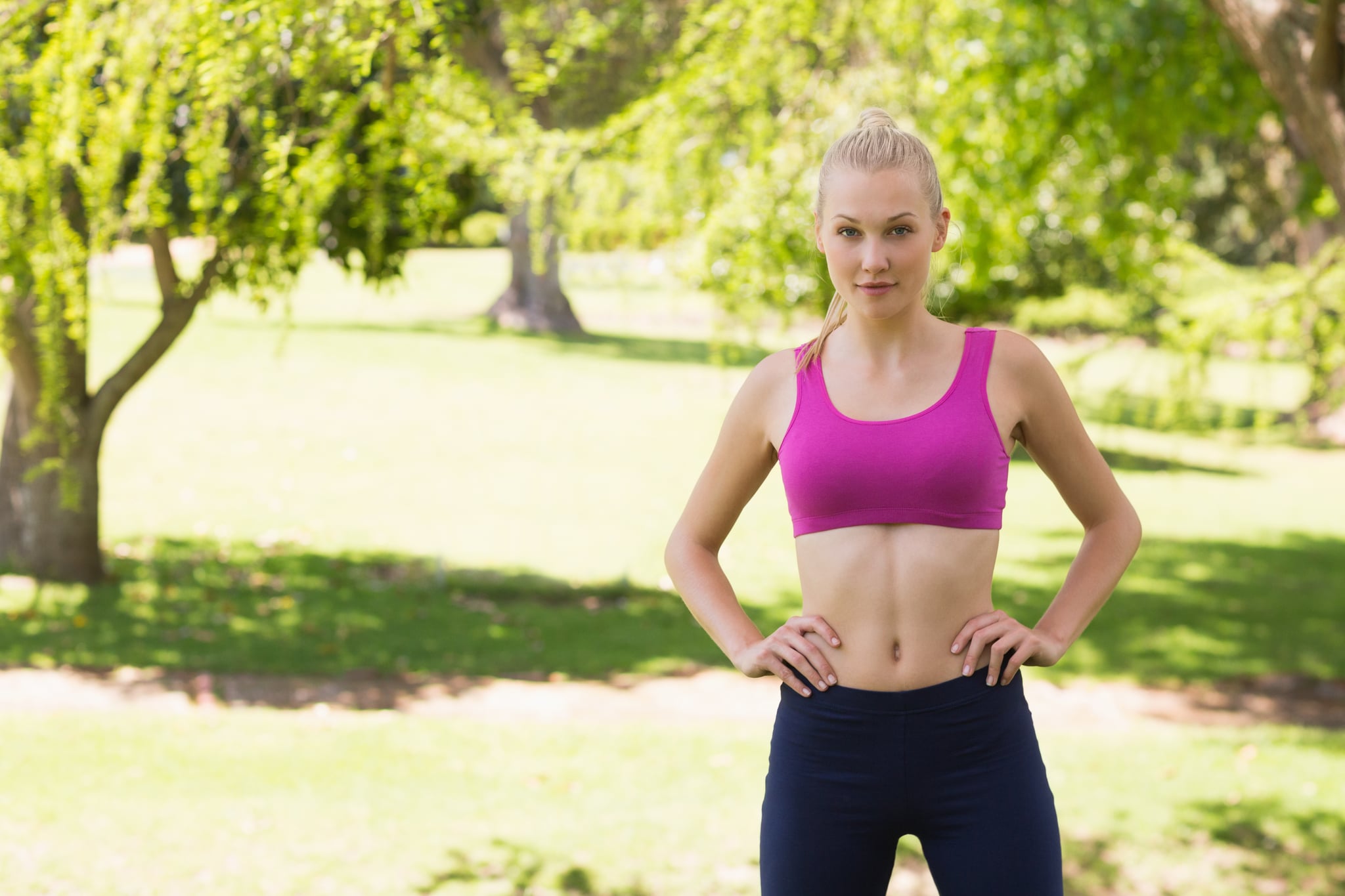 Cups
First and foremost are cups, the part of sports bras that you either love or love to hate. Well-endowed collegiettes should be looking for sports bras with either molded or removable cups. These provide encapsulation, which is when there is a cup and lining for each breast individually (a.k.a, no more uniboob and bouncing). If you have wide-set breasts that sit on the outside of your chest, molded cups keep your breasts from spilling out of the sides of your bra. In general, cups provide support and compression that women with larger breasts need to prevent soreness. Sweaty Betty's ultra-popular Victory Run Bra, complete with cups and mesh panels (your girls need to breathe, too), is perfect for the busty gals.
Women with smaller breasts, however, can choose to opt out of cups. "As a proud member of the itty-bitty-titty-committee I am a huge fan of unpadded sports bras," says Amanda Goecke, a rising senior at Carthage College. "They're less expensive and I don't like the bulk that comes with padding, plus I don't really find that I need the support. I run competitively in college and am totally fine with them."
Just because you have smaller breasts, doesn't mean you can't get sore, especially around your period, so it can be helpful to buy a few bras with cups for when your girls are just having one of those days.
Straps
Straps are arguably most important when picking the perfect sports bra for your breast type. Straps are what keep your ta-ta's supported and lifted, and they keep your back and shoulders from bearing all of the weight. Women with larger breasts need to look for sports bras with thick straps, especially for workouts like HIIT, running, dancing and other forms of cardio. Thicker straps aren't as important if you're practicing yoga or Pilates. Thick straps prevent bouncing and soreness.
Also pay attention to the back of your bra. "I'm a DD, so I always opt for thick straps," says Sarah Johnstone, a rising sophomore at Montgomery County Community College. "I also love the racerback style, because since my boobs are really round and full, it keeps everything exactly where it should be." Racerback styles are very common, but you might like an actual hook-and-eye closure better so you can adjust the band size. Try out the Ta Ta Tamer II, Lululemon's popular sports bra for the busty gals, or, if you're looking for something more affordable, this similar style from Target.
If you have smaller breasts, thin straps are for you. They're usually adjustable, so you can still get the perfect amount of support for your back and shoulders. Thin straps make for really cool back designs, so try out a sports bra with a criss-cross back like this one— they're so trendy right now. Of course, you can choose a bra with thicker straps if that's more comfortable for you.
Support
Support is oh-so important when it comes to sports bras. Think of the first sports bra you ever bought at Walmart when you were in middle school...now go buy the literal opposite.
Susan Nethero, the woman Oprah named "The Bra Whisperer," wrote, "The majority of women today are wearing what we call 'compression' sports bras, which creates stability by pressing down against the chest wall. But that's actually the worst way to get support."
Many of us are guilty of this. We think that if we suffocate our boobs (and ourselves) by wearing ultra-tight, compression bras that flatten us to no end, we're doing the right thing. Instead, opt for supportive bands and extra layers of fabric. Try an encapsulating bra like this one that holds everything in place without the intense compression; you'll be in heaven. If compression is still your style and you feel it benefits you in the gym, stick with it. We're just here to offer some advice.
Size
Ladies, size does matter (*winks*). Be honest with yourself when you're shopping for sports bras. Your bra size can fluctuate from weight loss/gain, pregnancy or body fat percentage, so don't rely on your current bra size forever; get re-fitted once in a while to make sure that you're getting the right size for your body. Hook-and-eye closures give you the perfect fit if you're in between sizes. "It's really hard to find the right fit because I have a small rib cage and most times the elastic bands aren't tight enough," says Emily Schmidt, a freshman at Stanford University, "I've found that sports bras with clasps in the back allow me to tighten it when needed."
How do you make sure a sports bra fits just right? It should feel tighter than your normal bra, but you should still be able to breathe deeply — which is kind of important during an intense sweat sesh. The band shouldn't move when you raise and lower your arms. If it has a hook-and-eye clasp, this is an easy fix — just try the next hook. But if it's a racerback, try a different size or style. If your breasts are spilling out of the top of your bra like fresh-baked muffins, it might look sexy, but it's not very functional or comfortable during a workout. Make sure there's nothing rubbing or chafing your arms or underarms. Don't be afraid to do a mini HIIT session in the fitting room, and if anyone asks, tell them Her Campus said it was okay!
So, listen to me when I say that when it comes to sports bras, it is not one-size-fits-all. That ultra-tight Nike compression bra your itty-bitty-titty BFF wears is probably not good for you if you have big breasts. Keep this guide next time you go bra shopping — your boobs will thank you.