Experiences with airline security can be pretty hit or miss these days, and now there may be a possibility of security procedures becoming even more complex. Huffington Postreports that according to Secretary of Homeland Security John Kelly, the United States may soon ban laptops from all flights flying into and out of the country.
While speaking with Fox News, Kelly explained that the country plans to increase airline security particularly through a focus on customers' carry-on items. "That's the thing they're obsessed with, the terrorists, the idea of knocking down an airplane in flight, particularly if it's a U.S. carrier, particularly if it's full of U.S. people," Kelly said. Well, that thought process is a little scary, right?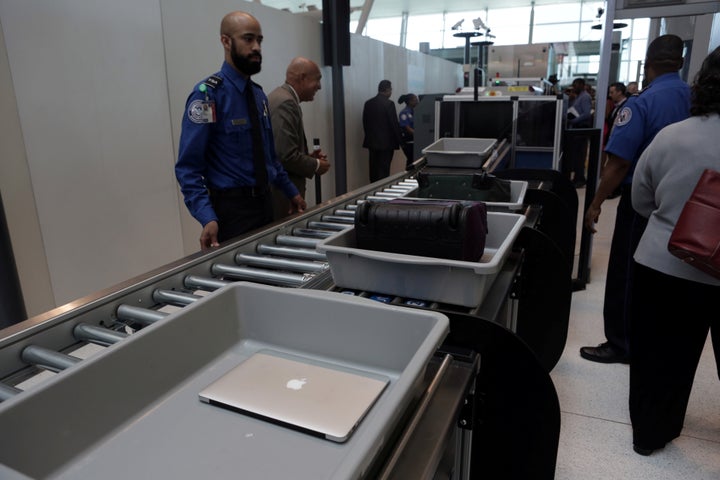 There has been no confirmation of the possible laptop ban's timing, but Kelly promises that "we're going to raise the bar generally speaking for aviation much higher than it is now." The discussion circulating laptops parallels the government's recent decision to place restrictions on large electronics present on flights from eight airports in countries including Saudi Arabia and the United Arab Emirates.
According to Kelly, airline security is becoming more threatened because people are overfilling carry-on bags to avoid paying for checked baggage. "The more stuff is in there, the less the TSA professionals that are looking at what's in those bags through the monitor can tell what's in them," he explained.
Banning laptops from international flights could turn out to be problematic, but if the security threat is as high as Kelly claims it to be, maybe taking this step is worth it for flyers' safety.