It's safe to say that studying abroad is an once-in-a-lifetime opportunity that has the potential to become your best semester of college. Whether you just got back from your time globetrotting or it has been over a year since your passport was a weekly essential, calling another country home is an amazing experience that isn't easy to get over.
Although everyone has a soft spot for where they studied abroad, London is a perennial favorite of college students, and there is truly nothing like immersing yourself in one of the world's most historical, diverse hot spots. From towing around an Oyster card to knowing which side of the escalator to go on, here are 17 things that only people who studied abroad in London understand.
1. Walking past Big Ben never getting old
You might roll your eyes about having to navigate the crowds of tourists around Westminster, but you can't help but feel thrilled to walk by *the* London landmark so casually.
2. Knowing that there is a huge difference between Tesco and Sainsbury's
Your preferred London grocery store usually comes down to geographical closeness (but Tesco is obviously better, right?).
3. Speaking of food shopping, you can't go to the store without a tote bag
No one can be bothered to pay for plastic bags.
4. Recognizing people at your local Tube station
It could be a conductor or a fellow commuter, but if you're at the station around the same time every day, you're sure to have your own public transport squad.
5. Memorizing a few of your go-to Tube routes by heart
Soon other commuters ask you if a train is going to a certain stop, and you feel like an official Londoner.
6. Internally freaking out when you take a new Tube line
Ending up on the Bakerloo line was like an out-of-body experience for me.
7. Weekends mean visits to the markets
How does Borough Market for breakfast and Camden Market for lunch sound?
8. Congratulating yourself for getting a seat on the Piccadilly line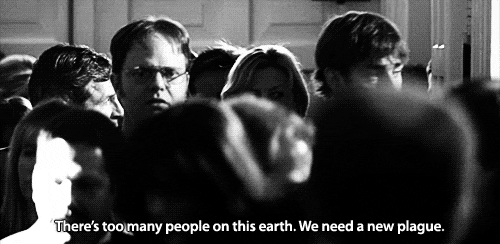 London's most touristy train route during rush hour is a game of every man for himself.
9. Knowing whether you prefer Caffe Nero or Costa Coffee
Forget Starbucks—give me Costa Coffee's holiday drinks anytime.
10. Understanding that nothing comes between London and celebrating Christmas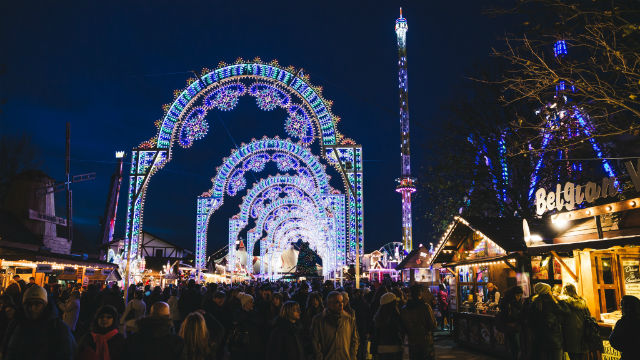 Come November 1, expect bright lights and seasonal music everywhere you look.
11. Falling in love with the wonder that is British TV
Whether you loved the serious dramas on BBC or the kooky reality shows of ITV, something quintessentially English definitely captured your heart when you were abroad.
12. The quotes on the Service Information boards making your day
Some are serious and some are hilarious, but it's a treat to walk to your station every morning and see what the staff comes up with that day.
13. Being able to go anywhere thanks to the Tube
Don't forget taking the bus and London's walkability, too. Find me a more navigable city than London—I'll wait.
14. Remembering every now and then just how historical the city is
Maybe it hits you the first time you visit Buckingham Palace or when you see a blue plaque on a famous author's old home, but spending enough time in London will teach you just how young America is.
15. Starting to use British terms like "lift" and "queue" When you return home and keep using these words without realizing it, your family needs to remind you that you're American.
16. Pub culture ruining you for American bars
You mean I can't get a plate of fish and chips to go with my drink back home?
17. That dawning moment when you realize you're completely enamored with this city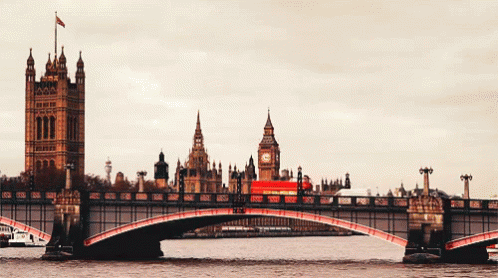 Walk along the River Thames as the sun is setting or wander down the cobblestoned street of a mews alley. Sit in Kensington Gardens or Hyde Park on a rare sunny day. Be dazzled by the magical street performers in Covent Garden. Let it sink in that one of the world's greatest cities is yours for the taking.