Our favorite Monday night pastime is back and weirder than ever! Season 13 of The Bachelorette premiered with an introduction to arguably the most beloved Bachelorette yet, Rachel Lindsay. Going into the premiere, so many of us had total faith in Rachel's ability to weed out the losers from the gems in her pool of eligible men.
Now post-premiere, we're still feeling optimistic about our girl's chance to find love, but did anyone else happen to notice that Bachelor Nation witnessed some of the creepiest people this show has ever seen? We've compiled some of the top times when this premiere was a total creepfest because, to be honest, what's The Bachelorette without dealing with some creeps before finding a prince?
1. The "tickle monster" Jonathan trying to win over Rachel with—what else?—tickles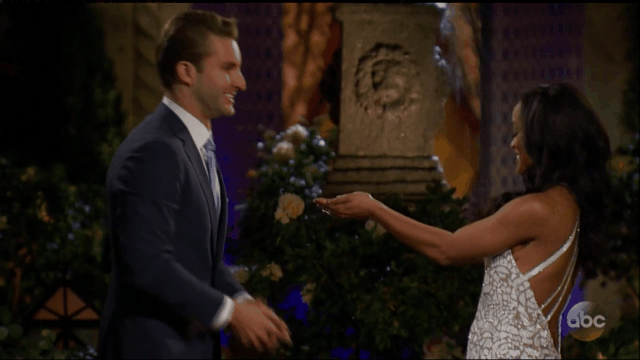 Um, since when is it okay to touch a girl like that when you first meet her?
2. Lucas repeatedly making us all dizzy with his "Whaboom"-ing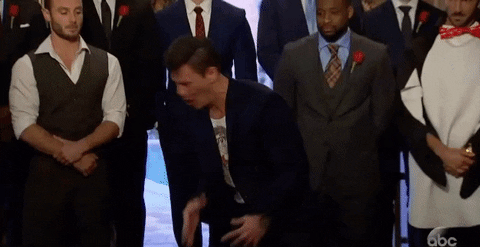 He's obviously a producer pick, but I'm already tired of watching Lucas.
3. Milton growling at Rachel…more than once
Dude, just because she let you get away with it the first time doesn't mean she liked it. 
4. Adam showing up with a puppet that Rachel eventually had one-on-one time with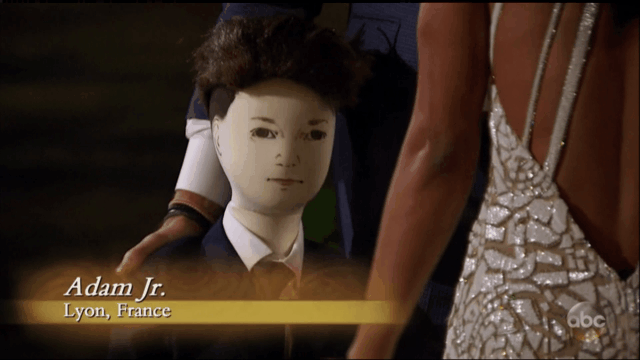 But…why is he French?
5. Fred reminding Rachel of her awkward middle school days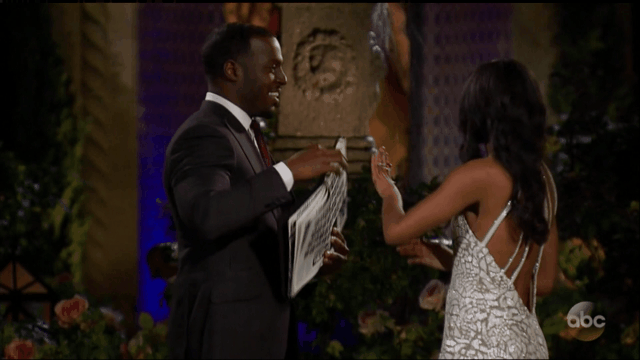 His intentions were cute, but I certainly wouldn't want a reminder of myself at peak awkwardness.
6. Blake E. obsessing over his penis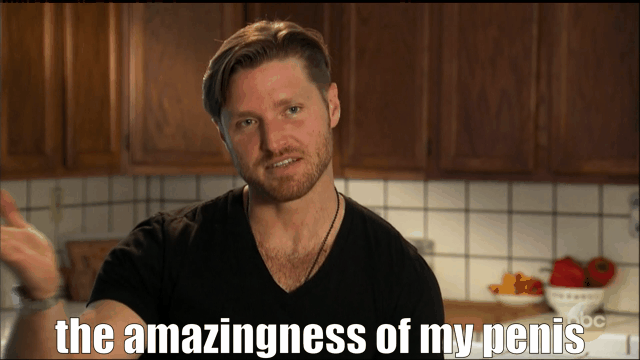 Haven't we already seen a guy like this on The Bachelorette?
7. Mohit spying on Rachel and Bryan's intense makeout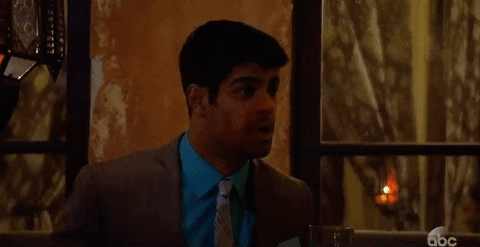 I was a Mohit fan (#gonetoosoon), and as hilarious as his reaction to the couple's kiss was, he seemed a little too close to them.
8. DeMario and Josiah going a little overboard by both calling Rachel their wife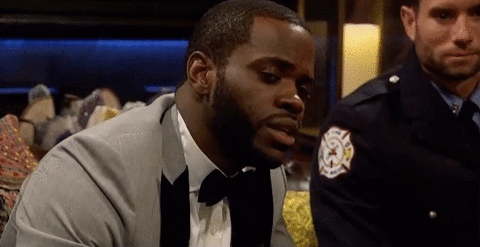 Too soon, guys. Too soon. 
9. When the men were LITERALLY swooping in on Rachel
This obviously started out as a dream come true, but then reality hit and it got a little scary. 
Although there are still some hardcore creepers in the Bachelor Mansion, can we honestly complain about having some weirdos on the show?